Disclaimer: We sometimes use affiliate links in our content. For more information, visit our Disclaimer Page. 
Change is an essential part of organizational growth, sustainability, and success. Managing organizational change is becoming more significant in today's rapidly evolving business environment. This post aims to demystify the concepts and complexities of organizational change, offering practical tips and strategies to guide your journey through the change process.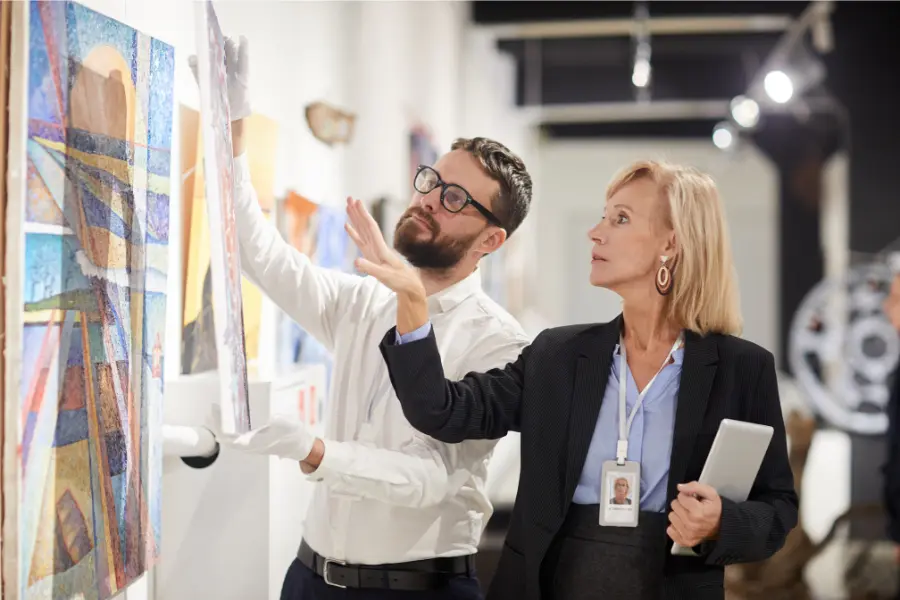 Understanding Organizational Change
At the core of every organization's existence is change. Organizational change refers to the shifts or transitions from one state of operations to another. Such changes may involve alterations in company culture, management structure, business strategies, organizational structure, or the introduction of new technologies.
Change often begins when an organization's leaders identify a discrepancy between the current state and a desired future state. Major organizational changes may arise from external pressures such as evolving customer needs, regulatory changes, or new industry trends. Internally, factors like corporate culture shifts, financial objectives, or the need to improve efficiency can stimulate change initiatives.
The Importance of Organizational Change
Ignoring the need for change could lead to negative outcomes. Businesses that hold onto the status quo risk losing their competitive edge, with dire consequences on market share and profitability. Change initiatives provide opportunities to improve processes, enhance customer service, meet market demands, and ultimately maintain or gain competitive advantage.
Delving into Organizational Change Management
Organizational change management is the systematic approach to dealing with the transition or transformation of an organization's goals, processes, or technologies. Its primary goal is to implement strategies for effecting change, controlling change, and helping people to adapt to change.
Successful change management involves careful planning and sensitive implementation, engagement and involvement of key stakeholders, and openness in communication. However, it's worth noting that managing change in organizations can be a challenging endeavor. If not properly managed, change can cause a lot of tension and confusion within an organization.
Key Components of Organizational Change Management
There are several key components to effective organizational change management, including:
Change Management Process: This is a set of steps or activities that a change manager or team follows to apply change management to a change to achieve the required outcomes.
Change Management Skills: These are abilities that enable a person to effectively manage the change process, including leadership, communication, negotiation, problem-solving, and decision-making skills.
Organizational Change Management Strategies: These are the plans designed to guide the organization in making changes and to manage resistance to change.
Organizational Change Management: A Closer Look
In managing organizational change, a common model includes five phases: Preparation, Assessment, Planning, Implementation, and Sustainment.
Preparation for Change
This phase involves understanding the need for change, establishing a clear vision, defining major organizational changes, and building a competent change team.
A critical aspect of preparation is gaining the buy-in of key stakeholders. The preparation phase also involves assessing the organization's readiness for change and employee acceptance.
Assessment
In the assessment phase, the focus is on understanding the impact of the change at various levels. This involves evaluating the risks associated with the change and the potential resistance to change. It's essential to understand the reasons behind any resistance to change and to develop strategies to address them.
Planning for Change
In this phase, the change team develops a detailed change management plan. The plan includes new processes, training programs, communication plans, and monitoring systems. It's important to ensure that the plan is realistic and aligned with the organization's culture.
Implementation
During implementation, the change plan is put into action. This involves communicating the change to all stakeholders, providing training, and managing resistance.
Regular communication and two-way conversations can help reduce resistance and gain employee acceptance. In this phase, managers and HR professionals play a crucial role in driving the change, ensuring employees understand the rationale behind it and what it means for them.
Sustainment
In the sustainment phase, efforts are directed towards consolidating the change and making it part of the normal routine. This phase involves continuous monitoring of the change process, including gauging its effectiveness, identifying areas of improvement, and making necessary adjustments. An important aspect here is ensuring the change sticks.
Embracing the Dynamics of Organizational Change
Managing organizational change is not just about following a set of steps. It is about engagement, employee participation, maintaining two-way communication, and fostering a culture that embraces change. It's also about learning from past successes and failures and constantly refining the process of implementing change.
Engage Employees
Engaging employees is a key aspect of successful change management. This involves inviting employee input, ensuring they feel heard, and promoting their active participation in the change process. Engaging employees can help reduce resistance to change, enhance employee satisfaction, and ultimately increase the likelihood of successful change.
Two-way Communication
Effective communication is a cornerstone of change management. It is important not only to communicate the changes and how they will be implemented, but also to listen to the concerns, ideas, and suggestions of employees. Two-way communication fosters trust, reduces uncertainty, and helps to build a supportive environment for change.
Embrace Change
Fostering a culture that embraces change is an essential ingredient for successfully managing change in organizations. This requires changing mindsets, challenging the status quo, and encouraging flexibility. It's important for leaders to demonstrate their commitment to change and inspire employees to do the same.
Change Management: A Strategic Imperative
From this perspective, change management is a strategic imperative that requires the active involvement of the entire organization, from senior leaders to frontline employees. As change becomes an increasingly common aspect of organizational life, the ability to manage change effectively is fast becoming a key differentiator for businesses.
Organizations that manage change well can respond to shifts in the marketplace more swiftly, implement new processes effectively, and ultimately stay ahead of their competitors.
Change Management Skills
As crucial as the process of managing organizational change is the skills required. These skills are a blend of technical, interpersonal, and leadership skills.
Leadership: Driving change requires leading by example, inspiring others, and instilling confidence in the change process.
Communication: This involves explaining the rationale for change, addressing concerns, and encouraging open dialogue.
Negotiation: The ability to mediate disagreements and find common ground is crucial in overcoming resistance to change.
Problem-solving: This skill is key in addressing unforeseen challenges that may arise during the change process.
Decision-making: Quick and informed decision-making helps maintain momentum during change implementation.
The Role of HR Professionals in Change Management
HR professionals play a crucial role in managing change in organizations. They are often responsible for facilitating communication, implementing training programs, and ensuring that employee concerns are addressed.
HR's role in change management extends to assisting managers in understanding and dealing with employee resistance, planning and executing workforce restructuring, and managing the impact of change on employees. Moreover, HR professionals are instrumental in fostering a culture that embraces change.
Overcoming Resistance to Change
Resistance to change is a common phenomenon in organizational change initiatives. Understanding and addressing this resistance is crucial in ensuring successful change.
Understand the Source: Resistance may stem from a fear of the unknown, a sense of loss, or a perceived threat to job security or status.
Communicate Effectively: Clear and frequent communication can help to alleviate fears and misconceptions.
Involve Employees in the Process: Including employees in decision-making can help them feel more invested in the change, reducing the likelihood of resistance.
Offer Support: Providing training and support to help employees navigate the change can also help overcome resistance.
Change Management Strategies
Developing and implementing robust organizational change management strategies is a crucial step in ensuring the success of change initiatives. These strategies can take various forms, depending on the nature of the change and the specific circumstances of the organization.
Vision-Based Strategy
This strategy involves creating a compelling vision for change and a roadmap to achieve it. The vision acts as a guiding light, motivating stakeholders to engage in the change process.
Involvement-Based Strategy
This strategy focuses on employee involvement in the change process. By giving employees a voice and making them part of decision-making, organizations can increase employee acceptance of the change.
Communication-Based Strategy
Communication is key to any change management strategy. This strategy involves clear, consistent, and open communication about the change process, including its rationale, benefits, and impact on employees.
Training-Based Strategy
This strategy involves providing training to employees to equip them with the necessary skills and knowledge to adapt to the change.
Support-Based Strategy
This strategy emphasizes the provision of emotional and practical support to employees during the change process. This can include counseling services, resources to manage stress, or other forms of assistance.
The Consequences of Failing to Manage Change
Failure to effectively manage change can have serious consequences. Some change initiatives fail because of inadequate planning, poor communication, or resistance from employees. The resulting disruption can lead to decreased productivity, low employee morale, and even reputational damage.
To avoid such outcomes, organizations should ensure that they have a comprehensive change management plan in place, engage employees in the change process, and constantly monitor progress. They should also be ready to adapt their approach as needed, based on feedback and changing circumstances.
Conclusion
The landscape of organizational change is complex and dynamic. Understanding the forces behind change, crafting a solid plan, communicating effectively, and preparing for potential obstacles are all critical steps in managing change in organizations.
Organizations can navigate the change process effectively and achieve their desired outcomes by engaging employees, fostering a culture that embraces change, and investing in training and support.
FAQs:
What are the 5 phases of managing change?
The 5 phases of managing change are: Preparation, Assessment, Planning, Implementation, and Sustainment.
What are the four basic strategies of managing change?
The four basic strategies of managing change are: Vision-Based Strategy, Involvement-Based Strategy, Communication-Based Strategy, and Training-Based Strategy.
What is management of organizational change?
Management of organizational change involves the systematic approach to dealing with the transition or transformation of an organization's goals, processes, or technologies.
What is an example of organizational change management?
An example of organizational change management could be the process undertaken by a company when introducing a major new technology system, involving communication about the change, training for employees, and careful monitoring of implementation.
What is change management in organizations?
Change management in organizations involves the use of techniques and approaches to help individuals and groups transition from their current state to a new desired state, in response to significant changes in the business environment or within the organization itself.