Disclaimer: We sometimes use affiliate links in our content. For more information, visit our Disclaimer Page. 
Employee appreciation is important. It's one of the ways you can show your team that you care about them and their work. But it can be tough to know how to show employee appreciation in a meaningful and memorable way.
This blog post will discuss some proven appreciation ideas to show your employees that you appreciate them!
What is Employee Appreciation?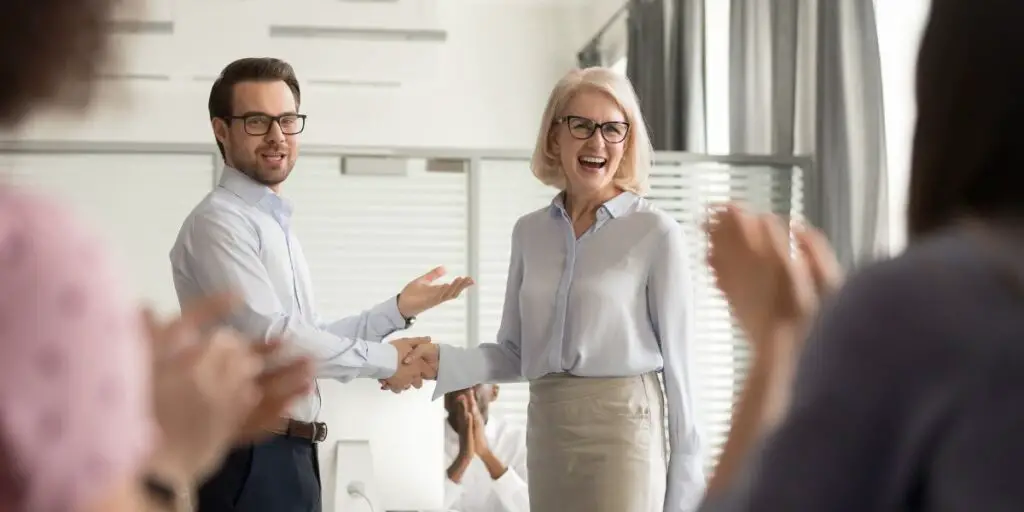 Employee appreciation is the act of acknowledging and valuing the work that your employees do. It can be shown in many ways, such as through verbal praise, written notes, awards, or special recognition. Employee appreciation is crucial because it shows your team that you are aware of their hard work and value their contribution to the company.
When employees feel appreciated, they are more likely to be engaged in their work and motivated to do their best. Additionally, appreciation can help to build a positive and productive work environment. So every business must take time to show your employees how much you appreciate them – it will benefit them and your business.
Related: Motivators at Work
Reasons Why is Employee Appreciation Important?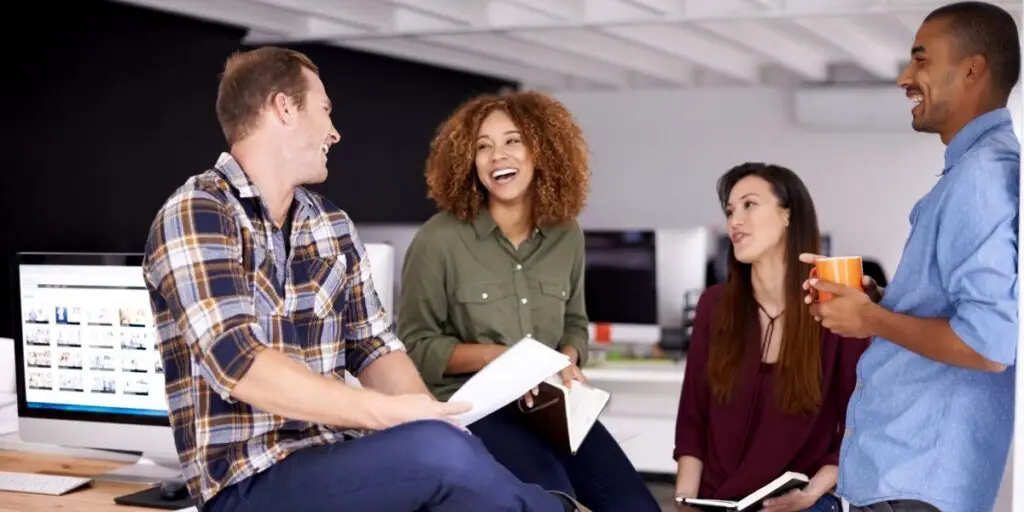 Employee appreciation is important for several reasons, but below are some of them;
→ Increased morale
It's essential to show your employees how much you appreciate their hard work. Not only does it make them feel good, but it also positively impacts morale. When employees feel appreciated, they're more likely to be confident and enthusiastic about their job. This, in addition, helps them to stay with your company for longer.
→ Better performance
When employees feel appreciated, they're more likely to go the extra mile at work. They'll also be more likely to be creative and come up with new ideas. All of this leads to better performance from your team.
→ Increased loyalty
Employee appreciation fosters a sense of loyalty among your team. When employees feel valued, they're less likely to leave your company for another opportunity. This is because they know that they are appreciated and that their work is valued.
→ Improved teamwork
A little appreciation can go a long way in improving teamwork. When employees feel appreciated, they're more likely to be collaborative and work together for a common goal. This leads to a more cohesive and productive team.
Related: Motivation and Reward Systems for Employees
Best Practices for Employee Appreciation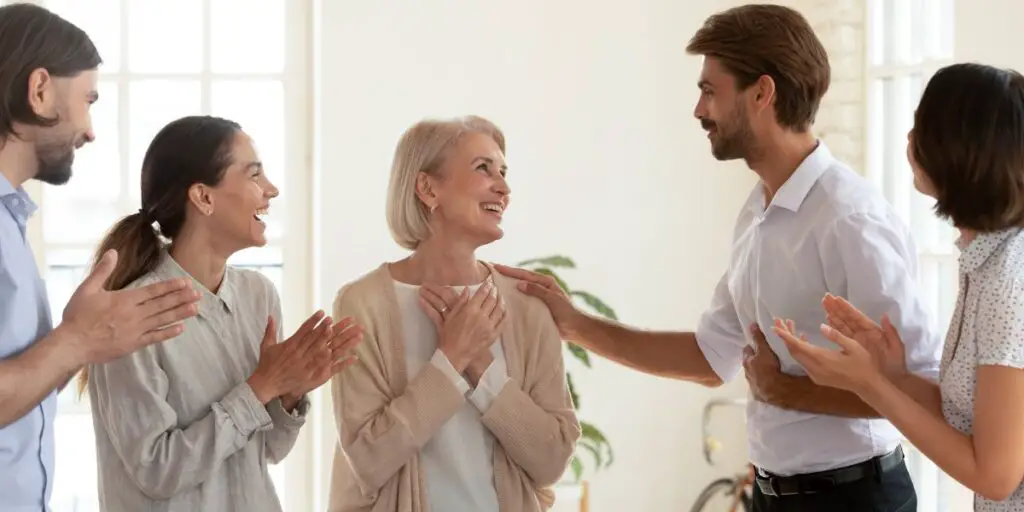 As you can see, employee appreciation is vital for various reasons. But how can you show your employees that you appreciate them? Here are some proven ways to show employee appreciation.
1. Thank your team publicly
As a manager, one of your most important responsibilities is recognizing and appreciating your team members for their hard work and dedication. To make employees feel appreciated,
public expressions of thanks are an essential part of showing your appreciation, as they not only thank the individual employees but also show the rest of the team that their efforts are valued.
When your team has accomplished something significant, take a few moments at your next department or staff meeting to congratulate them on their success. You can also include a brief note of thanks in your internal newsletter. By taking the time to express your appreciation publicly, you'll help build a solid and cohesive team that is motivated to achieve even more in the future.
2. Give employees more responsibility
One way to show your employees that you trust and value their skills and abilities is to give them more responsibility. This could involve delegating tasks or projects usually reserved for management or simply providing employees with the autonomy to make decisions within their areas of expertise.
By entrusting your employees with more responsibility, you'll not only show that you have faith in their abilities, but you'll also allow them to develop new skills and knowledge. This can be a win-win for both you and your employees, as they'll feel appreciated and motivated in their work, and you'll benefit from their increased skills and experience.
3. Offer flexible working arrangements
For many employees, having a degree of flexibility in their working arrangements is highly valued. If your company can offer flexible working arrangements, this can be one of the effective ways to recognize employees.
Flexible working arrangements could include allowing employees to work from home occasionally to offer more flexible start and finish times. If you're not sure what kinds of flexible arrangements would work for your business, try asking your employees what would help them to better balance their work and personal life.
4. Provide opportunities for professional development
Investing in your employees' professional development is another excellent way to show your appreciation. By providing opportunities for employees to attend training courses, workshops, or conferences, you'll not only show that you value their professional development but also give them the chance to further their careers.
In addition to attending external events, you could also offer opportunities for employees to develop their skills within the company culture. This could involve anything from providing mentorship programs to offering in-house training courses.
5. Offer Employees Benefits and Perks
Employee benefits and perks are another great way to show your appreciation. While traditional benefits, such as health insurance and retirement plans, are important, there are also a number of other benefits and perks that can be very attractive to employees.
Some examples of employee benefits and perks that you could offer include:
Flexible working arrangements
Opportunities for professional development
Employee assistance programs
Childcare assistance
Health and wellness programs
Transportation assistance
By offering employees benefits and perks tailored to their needs, you'll show that you understand what they value and are committed to improving their lives.
6. Give employees recognition for their achievements
Recognizing and rewarding employees for their achievements is also a meaningful way to show your appreciation. This could involve anything from verbal praise or written commendations to offering more substantial rewards, such as bonuses or paid time off.
Whatever form of employee recognition you choose, be sure to make it specific, sincere, and timely. Taking the time to recognize your employees' achievements will show them that you value their contributions and are invested in their success.
7. Celebrate traditions and special occasions
Your workplace should be a fun and enjoyable place to be, so take advantage of special occasions and holidays as opportunities to show your appreciation. Whether planning an office-wide Halloween party or decorating for the holidays, taking the time to celebrate traditions shows your employees that you care about their happiness and creates a more positive work environment.
8. Buy lunch for your team
There are a few things that show appreciation and boost morale, quite like buying your team lunch. When you choose to do this, you clearly say that you care about your employees and value their time and efforts. Not only will they appreciate the gesture, but it's also an excellent opportunity for everyone to bond over a shared meal. If you want to make the occasion even more unique, consider taking your team out to lunch instead of ordering in.
This will allow everyone to step away from work for a bit and relax. As a bonus, you can ask your top performers to choose the restaurant. This will not only make them feel appreciated, but it will also give them a chance to share their favorite spot with the rest of the team.
9. Ignore small mistakes
Small mistakes are inevitable in any workplace. Whether it's a missed deadline or a forgotten task, everyone makes mistakes from time to time. Rather than criticizing your employees for their errors, try to show appreciation for their hard work by giving them a second chance. Allow them to try again and learn from their mistakes. This indicates that you trust them to do their best and value their efforts. Ultimately, this will lead to a more productive and positive workplace.
10. Write a thank-you note
The first step is to make sure you have the proper supplies. Next, gather a pen and some high-quality paper, or open up a new email draft. You'll want to use professional and personal language, so avoid overly formal or stiff phrases. Start by introducing yourself if you haven't already established a relationship with the person you're writing to. After that, jump right into expressing your appreciation.
A few well-chosen sentences should suffice. For example, you might want to mention specific actions or accomplishments you're grateful for or express your general admiration for their work. Be sure to conclude with another friendly sentence, such as an offer to help in the future or an invitation to stay in touch. With a little effort, you can craft a thank-you note that will be remembered long after it's been read.
11. Give a financial incentive
While public recognition is important, sometimes a more tangible expression of appreciation is needed to drive home the point that you're grateful for your employees' contributions.
If your budget allows, consider giving financial incentives through bonuses or raises. Even small rewards can go a long way in showing your employees that their hard work is appreciated and that you're willing to invest in their future with the company.
12 . Give employees a voice
One of the best ways to show your employees that you appreciate them is by giving them a voice in the workplace. This can be done in several ways, such as conducting regular surveys or holding team-building exercises.
Allowing your employees to share their ideas and opinions shows that you value their input and are willing to work together to create a better work environment. Not only will this make them feel appreciated, but it will also lead to a more productive and efficient workplace.
Related: Employee Positive Feedback Examples
Final Thoughts
The best way to show employee appreciation is by creating a positive and supportive work environment. There are many ways to do this, but some of the most effective include buying lunch for your team, ignoring small mistakes, writing thank-you notes, and giving financial incentives. You can create a more productive and positive workplace by showing your employees that you appreciate them.
What are some other ways that you like to show employee appreciation? Let us know in the comments below!
Related: Coworker Compliments
FAQ
What's an interesting way you can show appreciation to someone?
An interesting way to show appreciation to someone is by giving them a gift that is unique and personal to them. This could be something like a piece of jewelry or an item that has sentimental value. If you know the person well, you may even be able to give them a gift that is related to one of their hobbies or interests.
What are 3 ways you show appreciation?
Some ways that you could show appreciation are by giving compliments, expressing gratitude, or doing something nice for the person. If you want to go above and beyond, you could also write a handwritten letter or make a heartfelt phone call. Whatever you do, be sure to put some thought into it so that the other person knows you genuinely care.
How do you show your gratitude and appreciation to someone?
When showing gratitude and appreciation, it's essential to be genuine and authentic. You can say thank you in person, write a handwritten letter, or even give a small gift. But, whatever you do, ensure that your actions come from a place of sincerity.
How do you show employee appreciation without spending money?
There are some ways that you can show employee appreciation without spending money. For example, you could write a handwritten note expressing your gratitude, give them a small token of appreciation (like a coffee mug or desk calendar), or let them know they are doing a great job.
What should Employee Appreciation do during Covid?
Employee appreciation during Covid should be about finding creative and safe ways to show your employees that you care. For example, you could host a virtual happy hour, send them a care package, or give them extra time off. Whatever you do, make sure that your employees feel appreciated and valued.
What is a recognition program?
An employee recognition program is a system within a workplace that acknowledges and rewards employees for their performance, behavior, and contributions to the company. Recognition programs can come in many forms, but all aim to boost employee morale and motivation by showing appreciation for a job well done.