Disclaimer: We sometimes use affiliate links in our content. For more information, visit our Disclaimer Page. 
Financial statements are a document with information about the financial results of the company's activities for a certain period. It reflects changes in the financial position on the report date. Any legal entity that meets the criteria of small entrepreneurship can submit reporting in a simplified form.
It contains the standard financial reporting forms that form the central part of a business plan. In turn, securing the investments or loans necessary for the company's development is essential.
Financial statements provide an opportunity to find out how money comes in and out of a business, which helps you make rational decisions about what investments to make, what loans to take out, and much more.
Learn more about financial statements in this file.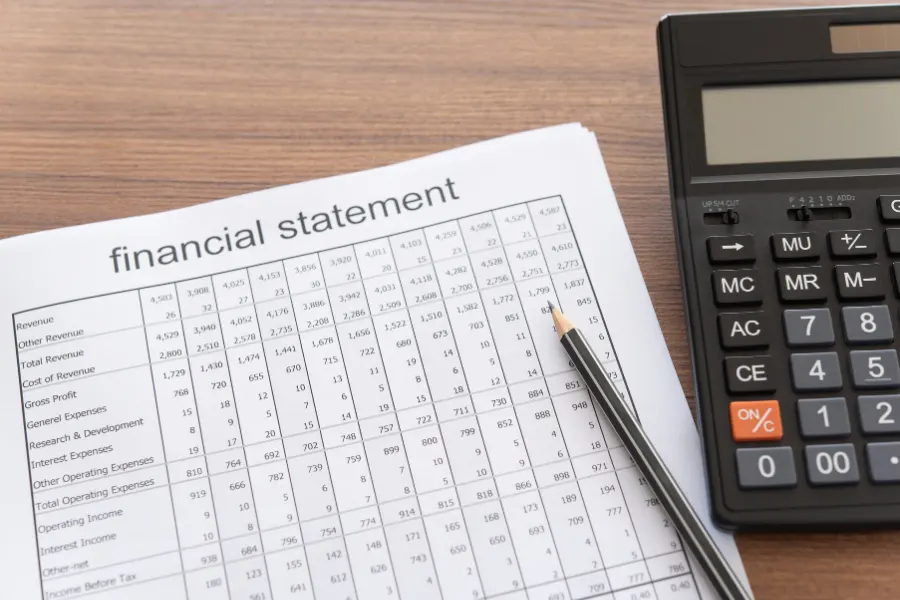 What should be in a financial report?
Business owners and their accountants use the above reports to analyze a company's financial figures.
The profit and loss statement should contain the company's revenues and the cost of goods sold. Other expenses for a specific period of time should also be included.
A balance sheet should list an organization's assets, liabilities, and equity balances. It clearly shows the business's financial position at a particular point in time. This report contains information on the shareholders' assets, liabilities, and personal equity.
How to make a financial plan for a business?
You can create a financial plan even if you are starting a business, preparing to expand, or looking for a new funding source. It will be possible to develop a financial plan that not only shows the progress and current state of the organization but also the factors for future growth using financial statements.
Some recommendations for compilation are the following:
Make sure the plan contains a sales forecast for the next few years, a business and overhead budget, a cash flow statement, and a prediction of expected net income over time.
The plan should hold the company's assets and liabilities and estimate cash (and expected to be on hand for the next few months) along with current accounts payable.
Without key data, it will not be possible to determine the course for the future, so it is necessary to assess the company's current financial condition and predict further activities based on historical indicators.
The plan will allow companies to manage cash flow more effectively, prepare for potential cash shortfalls, and set achievable goals for several years.
Companies can quickly capitalize on new opportunities, avoid challenges, and achieve goals by creating a plan, reviewing it, and updating it.
You can also watch the video to learn other tricks for working on this task.
How do you correctly complete simplified forms of accounting statements?
Everyone with the right to keep accounting records in a simplified procedure, including small businesses, may engage in compilation under the simplified scheme. These are commercial organizations that meet certain conditions. They consist of a specific number of employees and income information.
The statement of financial results for small businesses also contains fewer indicators. So, there is no need to specify the types of expenses on the main type of activity, as well as some other indicators.
Credit card debt repayment calculator
You don't have to rack your brains and try to write it by hand to create the best plan you can follow. There are special tools that can help you see your progress faster and pay less interest. One is a credit card debt payoff calculator that can bring your finances together in one place. You will be able to manage your own money as quickly as possible. A personalized budget will help you track your spending and plan your debt repayments.
Using the calculator is very easy. First, you need to add your debts, set up your repayment budget, and choose your repayment strategy. The tool will save your time and nerves, and help you do everything as accurately and efficiently as possible. You can get the calculator in a couple of clicks.
You can find a list of books that are perfect for small business financial planning and budgeting here: https://www.linkedin.com/advice/0/what-best-books-financial-planning-budgeting-small.
FAQs
What is a financial statement?
It is a formal report of an organization's financial performance, providing an understanding of its current financial condition and communicating how well it may (or may not) operate in the future.
How is financial reporting useful?
It can demonstrate the activity and performance of finances. Without it, it is not possible to conduct audits. Moreover, it includes all the operating results of the small business and its current cash flow.
Much depends on the scale of the business. If you are involved in one direction, and you have a dozen assortment positions, Google Sheets will be enough at first. Specialized services for financial and management accounting can also help.