Disclaimer: We sometimes use affiliate links in our content. For more information, visit our Disclaimer Page. 
Everyone makes mistakes, and sometimes those mistakes can lead to being fired from a job. However, there are cases where you might want to ask for your job back after being fired. This blog post will provide a deep dive into how to approach your previous employer and successfully ask for your job back after being fired.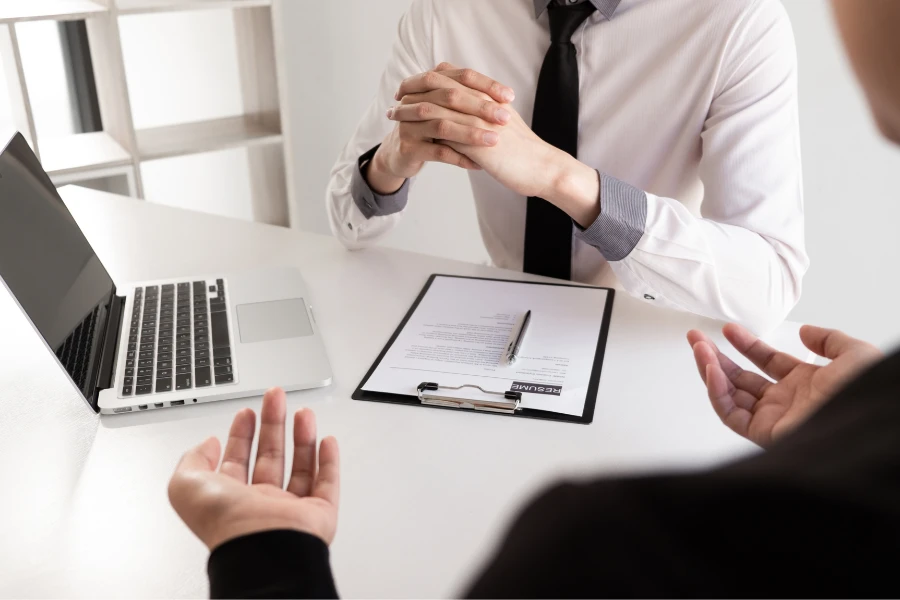 Understanding the Context of Your Firing
Before asking for your job back, it's crucial to understand the context surrounding your termination. Then, consider the reasons for your firing, and assess whether there's a chance for you to return to your previous position.
Honest Assessment
Take a moment to assess your past mistakes that led to your termination honestly. Reflect on your behavior, work ethic, and relationships with your former co-workers, supervisors, and the company.
Analyzing the Termination
Was your termination justified? Were you wrongfully terminated? If you believe your termination was based on discrimination due to race, gender, sexual orientation, or other protected statuses, consult an attorney to explore your options.
Keep Emotions Cool
Remember to keep your emotions in check while reflecting on your termination. Stay positive and focus on the lessons you can learn from the experience.
Related: How To Deal with Rejection from a Job
Preparing to Ask for Your Job Back
After understanding the context of your firing and conducting a self-assessment, it's time to prepare for approaching your former employer. Here's what you need to do:
Reach Out to Your Former Supervisor
Your former supervisor will likely be the first person you need to contact when asking for your job back. Maintain a professional tone and be genuinely interested in their feedback. Explain the new skills you've acquired since your termination and how they can benefit the company.
Update Your Resume and Cover Letter
Before reaching out to your previous employer, update your resume to showcase your latest accomplishments and tailor your cover letter to the specific job opportunity you're seeking. In addition, consider using resume services to ensure your resume and cover letter are polished and professional.
Network with Former Colleagues
If you had a good relationship with your former co-workers, reach out to them and let them know you're interested in returning to the company. They might have valuable job leads or be willing to vouch for you if you decide to ask for your job back.
Research the Company and Job Market
Stay up-to-date on the company's latest news, industry trends, and the job market. This information will help you present a compelling case when approaching your past employer.
Related: How To Ask Someone For a Job Opportunity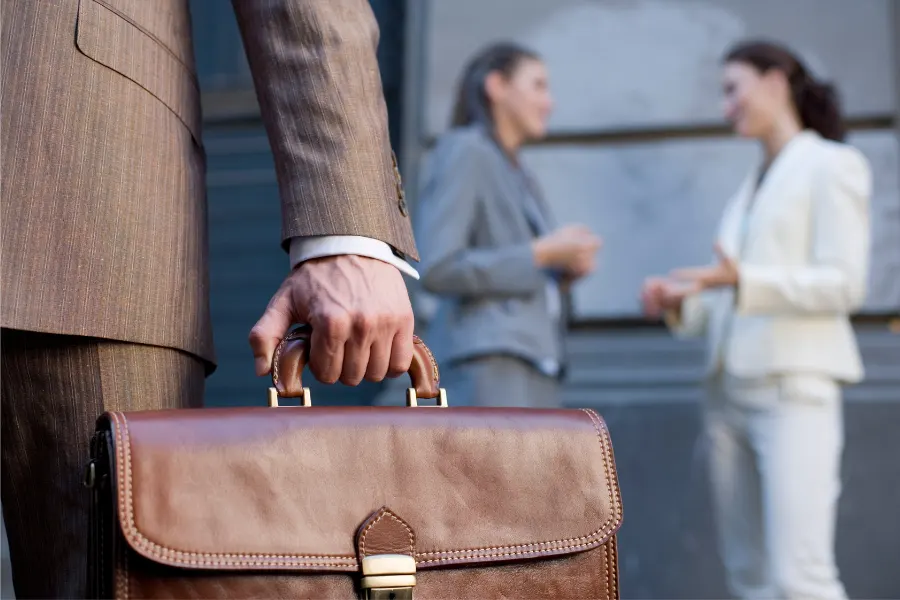 How to Ask for Your Job Back After Being Fired: The Approach
Once you've prepared yourself, it's time to ask for your job back. Keep the following tips in mind:
Be Professional and Respectful
When contacting your previous employer, maintain a professional and respectful tone. Remember, you are asking for a favor, so avoid coming across as entitled or demanding.
Acknowledge Your Past Mistakes
Demonstrate humility by acknowledging the mistakes you made in your previous job. Show that you have learned from them and are committed to making positive changes if given the opportunity to return.
Highlight Your New Skills and Achievements
Mention any new skills, certifications, or achievements you have gained since your termination. Explain how these can benefit the company and make you a better employee.
Show Enthusiasm and Dedication
Express your enthusiasm for the company and the position you're seeking. Make it clear that you are genuinely interested in returning to the team and contributing to the company's success.
Be Prepared to Answer Direct Questions
Your former employer may ask you direct questions about your termination, your job search, and your future plans. Be honest and transparent when answering these questions.
Remain Open to a Lower Position or Trial Period
Understand that your past employer might not have your previous position available or may be hesitant to rehire you immediately. Be open to accepting a lower position or a trial period to prove your commitment and dedication.
Related: How To Get a Job After Being Fired for Poor Performance
Example Email: Requesting to Rejoin a Company After Being Fired
Subject: Request to Rejoin [Company Name] – [Your Name]

Dear [Former Supervisor's Name],

I hope this email finds you well. It has been [time period] since my departure from [Company Name], and I wanted to reach out to discuss the possibility of returning to the team. Over this time, I have had the opportunity to reflect on my past experiences and have made significant progress in addressing the issues that led to my termination.

During my time away from [Company Name], I have completed [specific courses, certifications, or training] to improve my [relevant skills]. Additionally, I have gained valuable experience working as a [job title] at [another company name], where I have been able to apply the lessons I've learned and achieve [specific accomplishments or improvements in performance]. I genuinely believe that these new skills and experiences would enable me to make a positive impact at [Company Name].

I want to express my sincere regret for my mistakes during my previous employment at [Company Name]. I have learned from those errors and am committed to ensuring they do not recur. I miss working with the incredible team at [Company Name], and I am eager to contribute to the company's success once again.

If there is an opening in the [desired department or position], I kindly request the opportunity to discuss rejoining the team. I understand this is an unusual request, and I am grateful for your time and consideration. I have attached my updated resume for your reference.

Thank you once again for your time, and I look forward to the possibility of working with you and the team at [Company Name] in the future.

Best regards,

[Your Full Name]
[Your Email Address]
[Your Phone Number]
Related: How To Ask for Feedback After Job Rejection
Following Up After Asking for Your Job Back
After you've asked for your job back, it's important to follow up with your previous employer.
Send a Thank-You Note
Regardless of the outcome, send a thank-you note to your former supervisor and anyone else involved in the rehiring process. This shows professionalism and gratitude for their time and consideration.
Keep Your Job Search Active
While waiting for a response from your previous employer, continue your job search. Explore other job opportunities and network with professionals in your field.
Be Patient and Respectful
Understand that your former employer may need time to make a decision. Remain patient and respectful of their decision-making process.
Evaluate the Outcome
If your past employer agrees to rehire you, carefully evaluate the offer and ensure it aligns with your career goals and interests. If they decline, use the experience as a learning opportunity and continue your job search.
Related: Things Your Boss Can't Legally Do
In Summary
Asking for your job back after being fired is a delicate process. By understanding the context of your termination, preparing yourself, approaching your past employer professionally, and following up, you increase the chances of successfully returning to your old job. Remember to stay positive, learn from your past mistakes, and continue growing your skill set for future job opportunities.
Frequently Asked Questions (FAQs)
Is it common for people to ask for their job back after being fired?
It is not a common occurrence, but it does happen. Depending on the circumstances of the termination and the relationship with the former employer, some individuals may choose to pursue this option.
Can I ask for my job back if I was fired for poor performance?
Yes, you can still ask for your job back. However, you must demonstrate that you have learned from your mistakes, improved your skills, and are committed to making a positive impact if rehired.
How long should I wait before asking for my job back after being fired?
There is no set time frame, but waiting a few weeks or months is generally a good idea. This allows time for emotions to settle, gives you the opportunity to reflect on your termination, and provides you with time to improve your skills and make yourself a more appealing candidate.
If my previous employer rehires me, will my employment contract be the same as before?
This depends on the specific circumstances and the company's policies. Your new employment contract may have different terms or conditions, such as a probationary period or a different job title. It's essential to review the contract carefully before accepting the offer.
Is it a good idea to ask for my job back if I left on bad terms with my previous employer?
If you left on bad terms, asking for your job back might be challenging. However, it may be worth considering if you believe you have genuinely changed and can address the issues that led to your termination. Approach your former employer with humility, acknowledge your past mistakes, and demonstrate your commitment to improvement. Ultimately, the decision to rehire you will be at the discretion of the company and may depend on the nature of the issues that caused the bad terms.