Disclaimer: We sometimes use affiliate links in our content. For more information, visit our Disclaimer Page. 
Embarking on a new career journey is undoubtedly thrilling. Still, there are times when the tide of life necessitates a bit of scheduling finesse, specifically when it comes to the pivotal moment of stepping into a new role. Whether you're seeking a later start date due to personal commitments or negotiating a later start date to prepare yourself for the transition better, understanding how to ask for a later start date with poise is an invaluable skill in the professional world.
Requesting a postponed start date doesn't have to be a stressful encounter. You can communicate your needs with the right approach while showcasing your eagerness and respect for the opportunity. This friendly guide will walk you through the essentials of tactfully and effectively seeking a later start date, ensuring you and your future employer are on a path to a promising beginning.
Key Takeaways
Determine clear personal reasons for why a delayed start date is necessary before making your request.
Approach the situation confidently—employers often expect and are open to start date discussions.
Proper preparation and a persuasive explanation can make the process smoother when requesting a postponed start date.
Negotiating a later start date is common and can benefit both parties when done respectfully.
Prioritize clear and courteous communication to maintain a professional relationship regardless of the outcome.
Seeking a later start date with the right strategy can set you up for success from day one.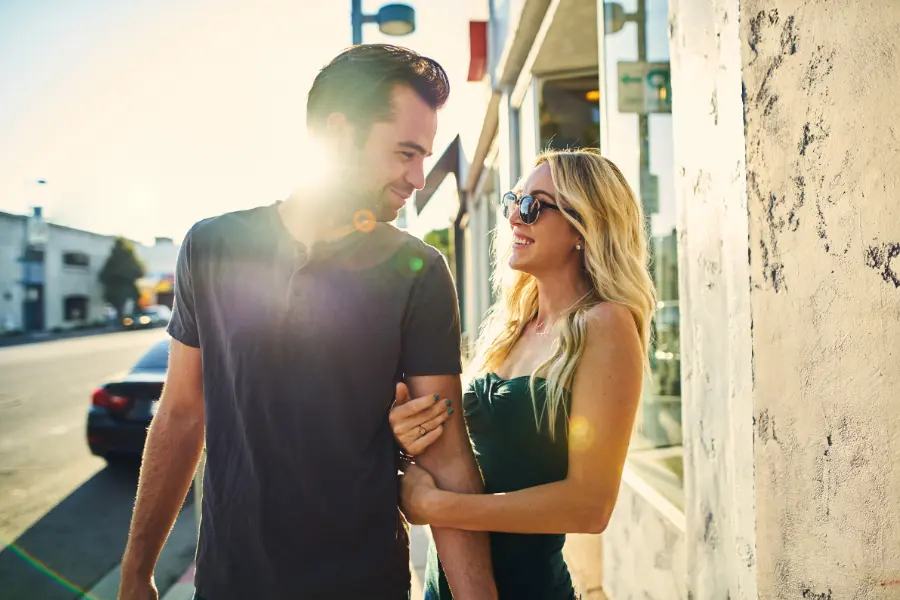 Understanding How to Ask for a Later Start Date
When embarking on a new professional chapter, the importance of a start date shouldn't be overlooked. It's a pivotal factor contributing significantly to the individual's career trajectory and the organization's operational flow.
For new employees, syncing personal schedules with professional commitments can be crucial, underscoring why requesting an extended start date may be necessary. If approached correctly, asking for more time before starting a new job can set the stage for long-term success.
Personal commitments such as family obligations, relocation logistics, or educational pursuits often necessitate an extended start date. Similarly, employers may prefer to align new hires with important business cycles or project timelines to maximize effectiveness.
Both scenarios articulate the mutual benefits of a well-timed start. An employee's preparedness and comfort can directly influence their job performance, while organizations gain from having a new team member who is fully ready to contribute.
Please consider the following situations where the timing of a start date is critical:
Integration with team dynamics and project phases
Relocation and settling in a new city or country
Concluding prior professional commitments responsibly
Alleviating personal life transitions such as weddings or graduations
The balancing act of personal and professional readiness does not have to be tumultuous. Requesting a date with adequate preparation time can improve job satisfaction and performance. Here's a glance at the potential impacts:
| Consideration | Impact on Employee | Impact on Employer |
| --- | --- | --- |
| Ample Personal Preparation Time | Increases confidence and reduces stress | Ensures the employee is focused and committed |
| Strategic Alignment with Business Cycles | Grants insight into peak operational periods | Optimizes resource allocation and timing |
| Sufficient Time for Relocation | Facilitates a smoother transition to a new environment | Enhances the likelihood of long-term retention |
| Fulfillment of Previous Commitments | Allows for a clear and respected departure from previous roles | Builds respect for professional integrity |
In essence, asking for more time before starting a new job is not merely a personal convenience but a strategic move that benefits all parties involved. Articulating these points effectively when requesting an extended start date demonstrates foresight and a commitment to excellence.
Preparing Your Request: What You Need to Know
Assessing Your Circumstances
When preparing to ask for a later start date, evaluating your situation meticulously is essential. Consider the reasons motivating your need for a delayed start, such as educational commitments, family responsibilities, health issues, or logistical factors associated with relocation. Identifying and understanding these motivations will be fundamental when inquiring about a later start date with your prospective employer.
Here are key considerations when assessing your circumstances:
The completion date of any ongoing educational courses
Family events or responsibilities that require your presence
Health concerns that necessitate additional time for recovery
The timeline for relocation and housing arrangements
Gathering Supporting Information
A well-documented rationale can add weight to your request and demonstrate your conscientious planning skills. As you gather supporting information for a delayed start, collect relevant documents such as course completion certificates, moving company contracts, or letters from medical professionals, as needed. These artefacts will substantiate your request and illustrate your proactive approach in requesting a start date in the future.
Examples of supporting documents include:
| Reason for Delay | Type of Supporting Document |
| --- | --- |
| Education | Academic schedule or correspondence from the institution |
| Family Commitment | Event invitation or family member's letter |
| Relocation | Lease agreement or moving service contract |
Formulating a Persuasive Argument
With your circumstances clearly defined and your supporting information at hand, the next step is formulating your request for a delayed start. Employ persuasive techniques for a later start date by highlighting how the additional time will enable you to begin your new role in optimal condition, ready to contribute to the company's success. Emphasize that a little flexibility now can lead to enhanced performance and commitment in the long term.
Crafting your request can be guided by the following persuasive strategies:
Start with an expression of gratitude for the job offer.
Clearly state your request for a delayed start date, providing the preferred start date and reason.
Present your supporting documents in a well-organized manner.
Articulate the mutual benefits of accommodating the request.
Reassure your commitment to the role and the company.
When you're how to request a later starting time, it's not just about asking for a favour; it's an exercise in negotiation and mutual respect. Keep your tone respectful and your reasoning clear, and be open to further discussion. With thoughtful preparation and a considerate approach, you can navigate this conversation with confidence and professionalism.
Evaluating the Best Time to Make Your Request
Identifying the best ways to ask for a later start date hinges significantly on timing, a critical element in negotiation dynamics. When you're weighing the right timing to request a postponed start date, it's necessary to contemplate various factors that can influence the outcome. This includes the context of the job offer, the standard procedures at your future workplace, and strategic points during the onboarding process.
Ideally, you'd want to initiate this conversation promptly after signing your employment contract. Strategize your approach by considering these distinct timeframes during your employment onboarding journey:
After receiving the job offer but before signing the contract
Immediately after contract signing, if circumstances were unforeseen earlier
When discussing other details of your employment package
Be aware of the employer's time-sensitive needs, like project deadlines, peak business seasons, and staff transitions, which may impact their openness to a delayed start. Here's a guide on evaluating the optimal moment for making your request:
| Timeframe | Advantages | Considerations |
| --- | --- | --- |
| Post-offer, Pre-contract | Flexibility without formal commitment | May affect the final employment offer |
| Immediately after contract signing | Shows prompt disclosure of circumstances | Less leeway in changing terms agreed upon |
| During onboarding process | Can coincide with discussions on starting resources | Requires swift action before processes are set in motion |
Remember, being upfront and clear about your needs while respecting the company's time is the adornment of professionalism. For the smoothest negotiation, align your request with the employer's timeline and demonstrate how this adjustment can ultimately benefit the company.
"Asking for a later start date is not just about your needs, but also about finding a harmonious fit within the company's cycles and ensuring you're set up for success from the get-go."
Moreover, be aware of notice periods if you are currently employed. You want to exit your current position gracefully and responsibly. Consider the amount of notice you must give, any remaining tasks or projects you must complete, and the potential transition period. How you manage this change could affect your professional reputation and relationships in the industry.
Thus, the best ways to ask for a later start date are marked by deliberate timing, a keen understanding of the corporate landscape, and empathy for your future employer's operational needs. By respectfully requesting a postponed start date with a clear rationale at the right time, you stand a solid chance of setting a positive tone for your upcoming professional adventure.
Strategies for Communicating Your Request Professionally
Regarding professional communication for requesting a delayed start date, the medium you choose for this dialogue and your language are as critical as the message itself. By selecting the appropriate communication channel and employing a respectful, clear tone, you can articulate your need for a postponed start date with the utmost professionalism.
Choosing the Right Medium for Communication
Asking for a delayed onboarding date with professionalism starts by assessing the appropriate medium to place your request. The decision of whether to go with an email, a phone call, or an in-person meeting should be guided by the nature of your relationship with the employer, the formality of the organization, and the urgency of your request.
Email: Provides a written record, allows you to compose thoughts clearly, and is less intrusive.
Phone Call: Offers immediacy, facilitates real-time discussion, and shows directness.
In-Person Meeting: Demonstrates sincerity, enables immediate feedback, and strengthens rapport.
Each method has its place, but email is often the preferred channel when communicating a later start date request. It ensures clarity of communication and gives the recipient time to consider the request. Here's an example:
Dear [Employer],

I am writing to discuss an important matter regarding my start date. I am fully committed to joining the team and eager to contribute; however, due to [personal circumstance], I would like to discuss the possibility of postponing my start date to [new proposed date]. I believe this would enable me to settle personal obligations and begin my tenure with sole focus and dedication. I am available at your convenience to discuss this further.

Best regards, [Your Name]
Using the Appropriate Tone and Language
The tone for requesting a delayed start should be one of respectful confidence, while the language for a postponed start date request should be clear, professional, and considerate. Your goal is to negotiate rather than demand, expressing flexibility and understanding of the company's needs. Below are some examples of phrases that you could use to frame your request:
"I am grateful for this opportunity and looking forward to contributing to [Company Name]."
"I aim to ensure a smooth transition into my new role and believe a slightly later start date would facilitate this process."
"I understand the importance of aligning with the team's schedule and am willing to be flexible on the exact date."
"I would like to propose [new date] as my start date, taking into account my current circumstance of [specific reason]."
Conveying these points with sincerity and professionalism will show that you respect the employer's time and the company's processes, setting the stage for a positive working relationship. A well-communicated request displays your commitment to the role and underscores your ability to navigate complex professional situations gracefully.
Negotiating a Later Start Date: Dos and Don'ts
Navigating the waters of employment scheduling can be delicate, particularly when negotiating a later start date. Ensuring the best outcome requires diplomacy, clear communication, and a thoughtful approach. Below, you'll find essential dos and don'ts for requesting a start date change that could greatly influence the success of your negotiation.
Do prepare your case – Clarify your reasons, gather any necessary documentation, and consider your request.
Don't spring the news without warning – Give your future employer a heads-up that you need to discuss your start date.
Do show gratitude for the offer – Express enthusiasm about the opportunity to set a positive tone.
Don't come across as inflexible – Display willingness to find a mutually agreeable solution.
Do emphasize the benefits – Explain how a later start will ensure you're fully prepared and focused.
Don't be vague about the new date – Propose a specific alternative start date to demonstrate that you have a plan.
Do anticipate the employer's needs – Be familiar with the company calendar to avoid conflicts with key dates.
Don't wait until the last minute – Aim to have this conversation as early as possible, ideally before signing your contract.
Do maintain a professional demeanour – Stay calm and respectful, and listen to the employer's concerns.
Don't overlook the chance to negotiate other terms – Use this as an opportunity to discuss broader employment conditions possibly.
Conversations around negotiating a later start date are as much about how you communicate as they are about what you communicate. Understanding both could mean the difference between acceptance and denial of your request.
| Aspect of Negotiation | Do | Don't |
| --- | --- | --- |
| Timing of the Request | Engage in the discussion early during the hiring process. | Delay the conversation until too close to the original start date. |
| Tone of Communication | Remain positive, professional, and open to dialogue. | Be demanding, confrontational, or overly emotional. |
| Flexibility in Negotiation | Show willingness to compromise or offer alternative solutions. | Give ultimatums or show inflexibility. |
| Be vague or ambivalent about why you're requesting a date change. | Understanding of Employer's Needs | Ignore the impact your request may have on the employer. |
"Negotiating a later start date is a strategic collaboration aimed at finding the best solution for both you and your future employer. Approach the conversation with an understanding heart and a clear mind."
Remember, success in requesting a start date change often comes down to your preparation, approach, and ability to communicate the mutual benefits of such a change. While requests for adjustments like these are not uncommon, making your case with the right blend of respectfulness and assertiveness is key. Bearing these dos and don'ts will help you navigate the conversation confidently and increase the likelihood that your desired start date will be accommodated.
Handling Pushback: How to Remain Confident and Flexible
Encountering resistance when negotiating a later start date with a future employer can be a testing moment. Yet, even in the face of pushback, you can maintain a forward trajectory by following these strategic guides designed to keep you confident and flexible.
Preparing for Possible Counteroffers
When handling pushback when asking for a later date, being ready for counteroffers is a mark of professionalism. Employers may have their prerogatives, and it's imperative to enter the conversation prepared to find common ground. Adopt a perspective that views counteroffers not as a setback but as part of the negotiation process.
Employers might propose an alternative early start date or offer transitional arrangements like part-time work or remote onboarding. Weigh these proposals against your needs to find a viable middle ground. To navigate this effectively, consider the following strategies:
Mentally rehearse the negotiation, anticipating possible counteroffers and your responses to them.
Establish your boundaries beforehand to know how much flexibility you can afford.
View the negotiation as a conversation rather than a conflict, aiming for an outcome that suits both parties.
Remember that negotiations are a give-and-take dynamic. By being prepared to respond to counteroffers flexibly with delayed start date requests, you pave the way for amicable solutions satisfying both sides.
Maintaining a Positive Attitude
It's natural to feel a little daunted when your request for a delayed start date meets with some resistance, but staying confident in delayed start date negotiations is key to eventual success. A positive demeanour influences the tone of the interaction and can encourage a more open and fruitful dialogue.
When you project certainty in your reasoning, you highlight the mutual advantages of accommodating your request. Your positive attitude in start-date negotiation strengthens your position and signals to the employer that you are solution-oriented and proactive. Combine confidence with courtesy and understanding to genuinely address your future employer's concerns.
Fostering a constructive exchange is all about approach. The benefits of approaching negotiations with a positive mindset include:
| Benefits | Impact |
| --- | --- |
| Building Rapport | Establishing a connection that can weather initial disagreements. |
| Creating Openness | Encouraging a fluid dialogue that can lead to unexpected solutions. |
| Demonstrating Professionalism | Showing you handle potentially stressful situations with grace. |
| Inspiring Confidence | Assuring the employer of your commitment and readiness to adapt. |
Keeping a positive and courteous approach, even during tough discussions about a later start date, is crucial. Reaffirm your enthusiasm for the role and express your commitment to join the team with full readiness. Positive communication for a start date change can be a defining factor in the negotiation's resolution, ensuring the relationship with your soon-to-be employer remains intact and positive, regardless of the outcome.
Conclusion
In wrapping up our discussion on concluding advice on asking for a later start date, we've traversed the terrain of professional negotiations, emphasising diplomacy and preparation. The journey through this article has equipped you with a roadmap for approaching these discussions effectively, emphasizing the importance of clear communication, a positive tone, and strategic timing.
As we leave you with our final thoughts on negotiating start dates, remember that the strength of your request lies in the eloquence with which you communicate your needs and the respectful manner in which you present your case.
Whether you're advocating for time to attend to personal commitments or aligning your arrival with pivotal business periods, a thoughtful approach can lead to favourable outcomes. It's important to acknowledge that while compromise is sometimes part of the process, staying true to your professional needs is imperative.
As you step forward into this negotiation, do so with a keen understanding of the importance of flexibility and the power of conviction. Remember that your objective is a seamless transition into a new opportunity that benefits you and your future employer.
FAQs
How can I approach my employer confidently to ask for a later start date?
Approach your employer with a clear understanding of your reasons for requesting a postponed start date. Be ready to explain these reasons in a coherent manner and reassure your employer that you are committed to the new role and have a plan to integrate smoothly, despite the delay. Confidence comes with preparation, so anticipate their concerns and be ready with responses.
What steps should I take before requesting a later start date?
Before requesting a later start date, assess your personal circumstances that require the delay, gather any supporting information or documentation that reinforces your request, and formulate a persuasive argument emphasizing the mutual benefits of the proposed new start date.
When is the best time to request a delayed start date after receiving a job offer?
The best time to request a delayed start date is shortly after receiving the job offer, ideally after you have expressed your gratitude and interest in the position but before you have formally accepted the offer. This allows the employer to consider your request without affecting established onboarding plans significantly.
What if I need more time to prepare for a new job than initially expected?
If you find yourself needing more time before starting a new job, communicate this as soon as possible to your employer. Explain the situation honestly and be ready to discuss how the additional time will benefit your readiness and performance once you start.
What kind of language should I use when requesting a delayed start date?
Use clear, polite, and professional language. Express enthusiasm for the opportunity while being honest about your reasons for the delay. Show respect for the employer's time and be concise but informative in your explanation.