Disclaimer: We sometimes use affiliate links in our content. For more information, visit our Disclaimer Page. 
The moments that tick by after a reference check can seem to stretch out interminably for eager job seekers. Are you wondering, "How long after reference check until job offer?" You're not alone. The anticipation of waiting to hear back post-reference check is a universally shared experience during the job search journey. It's a significant milestone in the job offer timeline, signalling prospective employers are taking a final, serious look at your credentials.
To help you navigate this waiting game, let's explore the reference check turnaround time and provide you with insight into what can impact the gap between a reference check and that coveted job offer.
Key Takeaways
The duration from reference check to job offer can vary depending on the employer and position.
Typically, job seekers can expect a turnaround time of a few days to a couple of weeks after references are contacted.
Understanding employer timelines can help set realistic expectations for candidates.
Several factors, including company size and job level, can influence how long it takes to receive a job offer.
Candidates should use this time to continue their job search or prepare for potential job offer negotiations.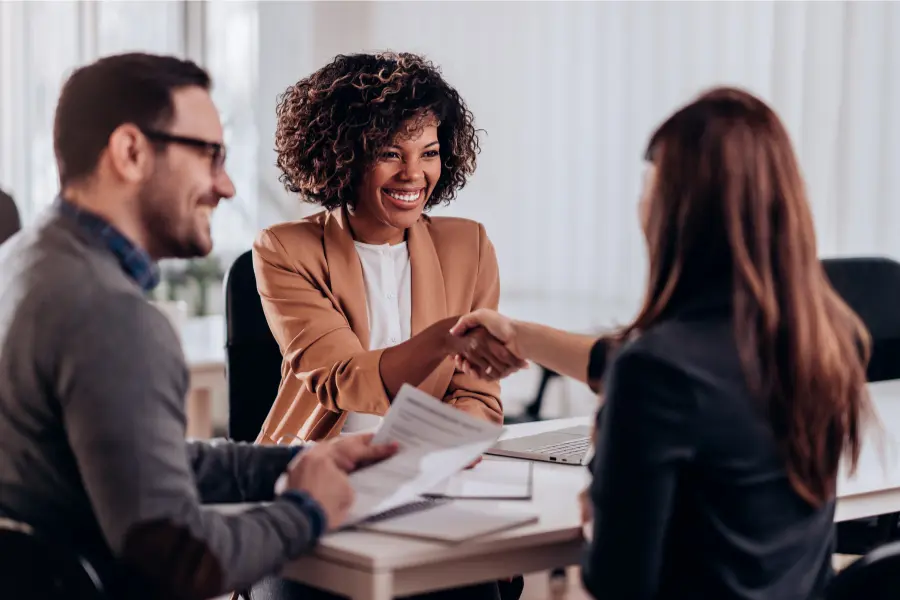 Understand How Long After Reference Check Until Job Offer
The journey to securing a job often culminates in the reference check, a pivotal step where employers corroborate a candidate's background with third-party sources. This segment demystifies the reference check purpose, various types of reference checks, and the reference check frequency within the hiring spectrum.
The Purpose and Importance of Reference Checks
Reference checks serve as a critical tool for employers aiming to validate the information provided by candidates. They help ensure a candidate's compatibility with organizational values and culture, as well as verify their professional accomplishments. Prospective employers leverage reference checks to gain insights that go beyond what's on a resume or what's conveyed during an interview. Understanding the impact a reference check has on a job offer can highlight the need for a meticulous selection of references.
What Employers Are Looking For
Employers dig into a job seeker's work history and character through tactful reference check questions. They're particularly attentive to red flags such as unexplained employment gaps or discrepancies in job responsibilities. Employers also seek to understand a candidate's strengths and areas for improvement, which can guide their final hiring decision.
Employers value authentic insights from references that align closely with a candidate's potential role within the company.
Adhering to reference check dos and don'ts can shape a candidate's success. For example, it is essential to always inform references before listing them to ensure they provide informed and positive input when contacted by potential employers.
How Candidates Can Prepare for Reference Checks
Preparation for a reference check can significantly influence the outcome. Candidates should communicate openly with their references about the role they've applied for, which can include anticipating possible employer communication after an interview and apprising references of the same. Job seekers must provide their references with updates on the interview process so they can prepare for potential contact from employers.
Furthermore, candidates should consider possible reference check alternatives and be aware of the circumstances under which a reference check waiver might apply. Understanding these elements can help navigate situations where traditional references might not be available or ideal.
Always provide accurate and up-to-date contact information for references.
Choose references who can vouch for your abilities relevant to the job.
Prepare your references for what to expect, including potential questions and the role you're seeking.
Consider using professional networking platforms like LinkedIn to connect with potential references.
Understand the nature of confidentiality and any waivers that might be signed as part of the reference process.
| Essential Reference Check Preparation Steps | Notes |
| --- | --- |
| Selecting the right mix of references (personal, professional, academic) | Each type brings unique insights into your background and capabilities. |
| Informing and preparing your references | Provide context about your job application and possible queries they may receive. |
| Understanding and communicating the reference check's potential impact | Discuss how their feedback might influence your standing for a job offer. |
| Maintaining consistent communication | Keep your references in the loop throughout the interview process. |
| Exploring reference check alternatives when necessary | Situations like remote work or freelancing may require different kinds of references. |
In summation, a diligent approach to preparing for reference checks can fortify a candidate's chances for a successful job offer. Knowledge of the questions that might be posed to references, along with the importance of keeping open lines of communication, are key to navigating this process.
The Average Job Offer Timeline After Reference Checks
Once a company has completed reference checks, the candidate timeline after reference check depends on various factors, but generally, patterns have emerged that give a ballpark estimate for when to expect a job offer. The knowledge of this timetable helps candidates manage their expectations and plan their next steps in their career path more strategically.
The period from the reference check to the job offer timeline can vary widely, but typically, the standard waiting time observed across different industries can be anywhere from a few days to two weeks. Several companies may need additional time to deliberate or conduct further background checks, potentially extending this duration to several weeks.
This process can sometimes seem opaque or slow, leading to tension and increased eagerness among candidates. However, having a grounded understanding of the general trends can ease this stress. In the ultimate analysis, a multitude of factors, including administrative processes or decision-making protocols, contribute to the length of this timeline.
Knowing what's typical can help set realistic benchmarks. However, the operative word is 'average'; your experience may be swifter or more drawn-out depending on circumstances unique to the employer and other related factors.
Below is a table providing a structural overview of the expected sequences and their respective time frames that candidates may encounter as part of the post-reference check phase:
| Stage of Process | Typical Time Frame | Caveats |
| --- | --- | --- |
| Completion of Reference Checks | 1-3 Days | Dependent on the ease of reaching references |
| Internal Review Meetings | 1 Week | Subject to the level of security clearance or depth of check required |
| Further Background Checks or Assessments | 1-2 Weeks | Subject to level of security clearance or depth of check required |
| Final Approval and Preparation of Offer | 1-3 Days | Contingent on HR workflows and sign-offs |
| Communication of Job Offer | 1 Day | May be immediate for highly competitive positions |
Candidates need to keep in mind that these time frames are approximate. Companies might deviate from these averages for various in-house reasons. Moreover, the size of the company and the seniority of the role in question can notably influence this reference check to the job offer timeline, which will be discussed in further sections of this article.
The data presented above signals that the wait can indeed be a test of patience, but it's a common and necessary phase in the journey to potentially securing your new role. Maintaining a positive mindset and staying prepared for all possible outcomes will undoubtedly serve job seekers well during this final hiring phase.
Factors That Influence the Time From Reference Check to Job Offer
The Role of Company Size and Hiring Policies
The hiring process is often a nuanced exercise, shaped largely by the organization's scope and internal company hiring policies. Smaller firms might move from concluding reference checks to extending a job offer rapidly, preferring direct communication and swift decision-making.
Conversely, larger companies may have more complex procedures that can extend the duration of the job offer process. These include meticulous HR reviews, group hiring committee deliberations, and multi-tiered approval systems that systematically impact the job offer duration. In such environments, the process could stretch beyond the standard timeframe to several weeks or even months.
Teams dedicated to hiring within larger corporations are often bound by established hiring policies that ensure thorough vetting of candidates, which in turn affects the timeline from reference check to job offer.
Here's an illustrative breakdown of typical timeframes associated with different company sizes:
| Company Size | Estimated Time to Job Offer After Reference Check |
| --- | --- |
| Small to Medium Enterprise (SME) | 1-2 Weeks |
| Large Corporation | 3-6 Weeks |
Impact of the Candidate's Position Level
The echelon of the position to which a candidate has applied also significantly sways the span between reference checks and job offer issuance. Entry-level positions, often filled more urgently, may observe a prompt turnaround, partly due to less extensive reference checks.
However, when it comes to filling roles with greater responsibility, such as a leadership position, the duration naturally elongates. Given the higher stakes, companies invest more time in leadership position reference checks and thoroughly vetting potential candidates' backgrounds to determine their aptitude for the role.
Applicants may also encounter additional qualifying steps, such as multiple interviews or assessments, which can further influence the time until a job offer is presented. As the position level rises, the likelihood increases that the candidate's references will come under more rigorous scrutiny, possibly extending the overall timeline.
Mid-level roles often require a moderate reference check process.
Advanced-level roles may see a more meticulous and prolonged verification process.
The complexity and depth of reference checks correlate with the position's impact and responsibilities within the organization. As a result, those vying for senior roles should anticipate, and plan for, extended timelines.
| Position Level | Average Duration for Decision Post-Reference Check |
| --- | --- |
| Entry-Level | 1-2 Weeks |
| Mid-Level | 2-4 Weeks |
| Senior/Leadership | 4-8 Weeks |
Understanding these aspects of the hiring narrative helps create realistic expectations for candidates about the position level's impact on the job offer timing. Remember that these timeframes are approximate and subject to the company's specific hiring rhythm and role requirements.
The Significance of Employer Communication After Interview
Mastering the job application process involves understanding the nuances of employer communication after an interview. Timely follow-ups can signal interest and professionalism, directly into the reference check and background check timing. This engagement is a subtle craft; too little risks a lapse into obscurity, while too much might appear overbearing.
After an interview, employers usually outline the next steps, which often include the time frame for reference checks. Attentive candidates will use this information to gauge when follow-up communications are appropriate and can use such opportunities to reaffirm their interest in the position or provide additional information that supports their application.
Communication—or the lack thereof—can also offer clues about the ongoing job application process. Silence following an interview does not necessarily imply a negative outcome; it's often an integral part of the background check timing. However, appreciating the employer's perspective is important, recognizing that their processes might be extensive and time-consuming.
Persistent communication is key. Carefully timed inquiry emails can keep your candidacy top-of-mind and clarify the timeline, reflecting your continued enthusiasm and professionalism.
Below is a detailed guide on why each form of employer communication after an interview is significant and what it may indicate:
| Type of Communication | Post-Interview Timing | Significance |
| --- | --- | --- |
| Acknowledgement of Receipt | 1-2 Days | Confirming that your follow-up or thank-you note is received showcases responsiveness and keeps the dialogue open. |
| Employer Update on Timeline | 1 Week | Shows courtesy and transparency from the employer, while providing you with a clearer timeline on the background check phase. |
| Feedback or Additional Queries | 1-2 Weeks | Potentially indicates further interest in your profile or the need for more information before making a decision. |
| Reference Check Confirmation | Varies | Indicates that the job application process is advancing to critical stages, and background checks are underway. |
| Silence | 2+ Weeks | While it may invoke anxiety, a period of silence is common and often part of internal decision-making processes. |
Knowing when and how to communicate provides leverage in navigating post-interview etiquette. Importantly, whether the news from an employer post-interview is good, bad, or delayed, how you respond can speak volumes about your character as a potential employee.
Understanding the general expectations for timing and networking etiquette during the job application process empowers candidates to better manage the period following an interview. In an era where the hiring process is increasingly comprehensive, being proactive yet patient about employer communication after an interview is a foundational skill for any job seeker.
Interpreting Silence After Reference Check
The phase of silence that often occurs after reference checks have been conducted can be both perplexing and anxiety-inducing for candidates. It's a juncture in the job search timeline fraught with speculation about one's standing with a potential employer. But understanding this quiet period, and responding to it with measured action and professionalism, is a key part of maintaining a positive rapport and keeping oneself in contention for the role.
When to Follow Up With the Employer
Following up after a reference check is essential, yet timing is everything. Maintaining professionalism during this period means allowing enough time for employers to complete their process. Generally, waiting at least one week before reaching out is advisable. This span allows for a comprehensive review of references and deliberations on the candidate's suitability for the role.
Should this period of after-reference check silence extend beyond a couple of weeks, it's reasonable to send a polite inquiry to reaffirm interest in the position and inquire about the reference check duration and hiring timeline.
Initial follow-up: 1-week post-reference check
Subsequent inquiries: Every 1-2 weeks, depending on feedback
Method of communication: Preferably email for documentation and ease
How to Maintain Professionalism While Waiting
During the waiting period after your references have been checked, it's critical to balance eagerness with patience. Continuing networking activities, researching further into the company, and even looking at other job opportunities can be ways to constructively use this time. This approach not only optimizes one's job search timeline but also demonstrates a level of career diligence that appeals to employers.
Another aspect of maintaining professionalism is to manage communication effectively. For instance, keeping emails courteous and concise can convey respect for the hiring process and for the time of those involved. Additionally, reflecting on the process thus far, from interview to job offer, and considering any feedback received can be valuable. The pause can provide an excellent opportunity to prepare for potential job offer negotiations or to reevaluate one's career direction.
Approach the waiting period proactively, but be careful not to appear desperate or pushy. It's an exercise in maintaining both a positive outlook and professional demeanor, regardless of the outcome.
| Waiting Period Activity | Professional Benefits |
| --- | --- |
| Follow up after appropriate intervals | Keeps you on the radar and shows persistent, measured interest |
| Continue job search & networking | Demonstrates proactivity and broad career focus |
| Self-evaluate and prepare for next steps | Gives you a head start in either job offer negotiations or further career planning |
| Seek feedback if available | Provides insights to refine interview techniques or application strategies |
By adopting a strategic approach to this silent phase, one that includes preparedness for the various outcomes and thoughtful consideration of the job search timeline, candidates can ensure they remain composed and ready for the next steps. This period, as challenging as it might be, is part and parcel of the journey from interview to job offer, and managing it well is a testament to a candidate's professional maturity.
Understanding the intricacies of job offer etiquette and the delicate art of negotiation is essential for navigating the final stages of a job search. Successfully interpreting the types of job offers and skillfully managing their acceptance or rejection can set the tone for your professional relationship with a prospective employer. Let's delve into the subtle yet critical differences between verbal and written job offers, and unveil tips for gracefully handling job offer acceptance and rejection.
Deciphering Verbal Versus Written Job Offers
A verbal job offer, typically extended over the phone or in person, marks a pivotal moment in the job search journey. It is a sign of successful progression through the interview process, but it is important to remember that such offers are informal and not legally binding.
On the other hand, a written job offer is a formal declaration of employment, outlining the specifics of the position, salary, benefits, and conditions of employment. It is imperative to note that official proceedings and rights are engendered only once a written offer is received and signed by both parties.
While a verbal job offer might get your foot in the door, the written job offer is the key that officially unlocks it.
A verbal offer indicates intent but wait for the written offer before making any significant decisions.
Always request a written offer to confirm the details discussed verbally.
The written offer should clearly state all aspects of the compensation package.
Ensure all negotiated terms are included in the written offer before signing.
Tips for Job Offer Acceptance and Rejection
Whether you're elated to accept a job offer or find yourself in the tough position of rejection, approaching the situation with tact is of utmost importance for maintaining professionalism. When considering a job offer acceptance, express your gratitude and keep the communication affirmative and reinforcing your enthusiasm for the role. In contrast, a job offer rejection should be handled delicately, with an emphasis on appreciation for the opportunity and clear communication about your decision.
| Scenario | Action Steps | Tone of Communication |
| --- | --- | --- |
| Accepting a Job Offer | Acknowledge promptly and request written confirmation. | Enthusiastic and professional. |
| Negotiating a Job Offer | Discuss terms respectfully and provide justification for requests. | Confident and courteous. |
| Declining a Job Offer | Convey the decision clearly and thank you for the consideration. | Polite and sincere. |
Taking the right approach to job offer negotiation can also significantly affect the outcome. Whether it's salary, responsibilities, start date, or other benefits at stake, remember to advocate for your worth without overshadowing your enthusiasm for the opportunity. Arm yourself with market data to support your negotiation stance, and enter discussions prepared to find a mutually beneficial agreement.
Research the market rate for the position in your geographical area.
Prepare a list of your accomplishments and skills that justify your negotiation points.
Be open to compromise and look for creative solutions to meet your needs and those of the employer.
Practice verbalizing your arguments to become comfortable with negotiation dialogue.
Know your bottom line and be prepared to make a decision.
Incorporating these job search tips and ethical practices into your job offer lifecycle, from receiving an initial verbal nod to a final written agreement, will go a long way in not just securing the job you want but also establishing a foundation of respect and professionalism right from the start.
Starting a New Job: The Onboarding Process
You've navigated the job search, and aced the interviews, and now comes the thrilling new chapter—starting a new job. The onboarding process is your bridge from candidate to established team member. It's a period replete with learning and integrating, not just about your new role, but also the company culture, expectations, and the plethora of subtle nuances that make up your new workplace. While there's certainly cause for excitement, it's also vital to comprehend what lies ahead, especially when faced with a conditional job offer.
Positioned at the onset of this journey is the onboarding process, a structured program designed to equip new hires with the requisite knowledge and skills. Key highlights of this process range from formal orientations to document submissions and may include training sessions aimed at accelerating productivity and fostering harmonious team dynamics.
Onboarding is the company's handshake, welcoming you aboard and setting you up for success from day one.
Let's delve deeper and unravel what specifics you may encounter as you embark upon the initial stages of your employment.
Standard Onboarding Procedures
The commencement of the onboarding process often follows the reception of a conditional job offer, which typically outlines tasks to be completed prior to full employment confirmation. This segment of your employment journey is molded to align your talents and understanding with the operational ethos of the company.
Introduction to the company, its mission, and values
Overview of organizational structure and key departments
Meet-and-greet sessions with direct team members and other colleagues
Completion of administrative requirements and benefit elections
Allocation of workstations, access badges, and technology setups
Role-specific training modules and mentorship pairings
These elements are designed to smoothen your transition and set you on a path where you can begin contributing almost immediately.
Typical Documentation Required
Employers often require new hires to complete and submit essential paperwork as a precursor to active employment. The following table illustrates common documents that may be requested, aiming to formalize employment agreements and ensure compliance with both company and legal frameworks:
| Document Type | Purpose |
| --- | --- |
| Employment Contract | Outlining the terms and conditions of your employment |
| Form I-9 | Employment Eligibility Verification in the United States |
| Form W-4 | Employee's Withholding Certificate for tax purposes |
| Direct Deposit Information | Setting up payroll deposits |
| Non-Disclosure Agreement (NDA) | Protecting sensitive company information |
| Benefit Enrollment Forms | Selection of health insurance, retirement plans, and other benefits |
| Emergency Contact Information | For use in the event of an onsite incident or personal health issue |
Acquiring these documents sooner rather than later can prove beneficial and will aid in cementing your professional relationship with the company right from the start.
The Conditional Job Offer Explained
A conditional job offer is the company's preliminary nod of approval. However, this offer is often made with specific contingencies that must be met before you officially join the team. These might include passing background checks, drug tests, or completing specific certifications or training.
Understand the conditions laid out in the job offer carefully.
Complete any required tests or checks as swiftly as possible.
Communicate transparently with your employer about your progress in fulfilling the conditions.
Conditional job offers are not the finish line—they're the 'ready, set—' before the 'go!' in your career race.
Being proactive in addressing the contingencies will demonstrate your enthusiasm and commitment to fulfilling the role you've been offered.
In essence, the onboarding process invites you into the heart of the company, offering a comprehensive glance at not just what you'll be doing, but how you'll fit into the larger picture. By understanding what to expect and preparing accordingly, you're setting yourself up for an impactful, rewarding career launch.
Conclusion
Embarking on the pathway to a rewarding job comprises understanding the intricate reference check timeline and the subsequent anticipation of a job offer after the reference check.
We've traversed the landscape of potential waiting periods, key factors influencing the timeline, and the strategic steps you can take to navigate the follow-up communication strategically. As you approach the tail end of your job search, remembering these wrap-up job search tips will ensure you remain actively engaged in the process without compromising your professionalism or enthusiasm.
In your journey from candidate to potential employee, patience and persistence are your steadfast companions. While the timeline from reference check to job offer could oscillate between days to weeks, casting a light on what lies ahead enables you to align expectations with reality.
Consider this period an opportunity not just for preparation but for contemplation as well; reflect on the professional milestones you've crossed and envision the career trajectory that unfolds with each positive stride forward.
FAQs
How long after a reference check until I can expect a job offer?
The timeline from reference check to job offer can vary widely depending on the employer. Typically, it can take anywhere from a few days to a couple of weeks. Employers will consider the feedback from references, completion of background checks, and their internal decision-making processes before extending a job offer.
What are employers looking for during a reference check?
Employers typically want to confirm a candidate's job duties, performance, work ethic, strengths, and weaknesses. They may also be interested in understanding how the candidate interacts with colleagues and their reasons for leaving previous roles.
How can I prepare for a reference check?
To prepare for a reference check, make sure your references are aware they might be contacted, confirm their contact details, inform them about the job you're applying for, and discuss key points they might address. Also, refresh their memory about your past achievements and responsibilities that are relevant to the new position.
Are there any tips for accepting or rejecting a job offer?
When accepting a job offer, express gratitude, clarify any details, and provide written confirmation. If rejecting, be courteous, provide a reason if comfortable doing so, and leave the door open for future opportunities. In either case, respond in a timely manner.
What should I expect during the onboarding process after accepting a new job?
The onboarding process often involves completing paperwork, learning about company policies, meeting coworkers and managers, and integrating into your new role. Employers may also set up training sessions to help you get up to speed with job responsibilities.