Disclaimer: We sometimes use affiliate links in our content. For more information, visit our Disclaimer Page. 
When the clock ticks past your scheduled off-duty hour, you might wonder, "How long can an employer keep you after your shift?" This concern surfaces as employees balance professional commitments and personal time. Whether due to unforeseen demands at work or recurring expectations, understanding post-shift work hours is crucial for maintaining a healthy work-life balance.
Extended working hours after a shift can affect not just your evening plans but also your rights as an employee. In this article, we tap into the essence of these extended hours and pave the way for a deeper dive into the regulatory framework that governs them.
Key Takeaways
Insight into employee expectations regarding post-shift hours
Initial understanding of overtime compensation regulations
Familiarity with the impact of extended working hours on employee well-being
A preview of the Legal Landscape Governing After-shift work
Recognition of the fundamental employee rights after a scheduled shift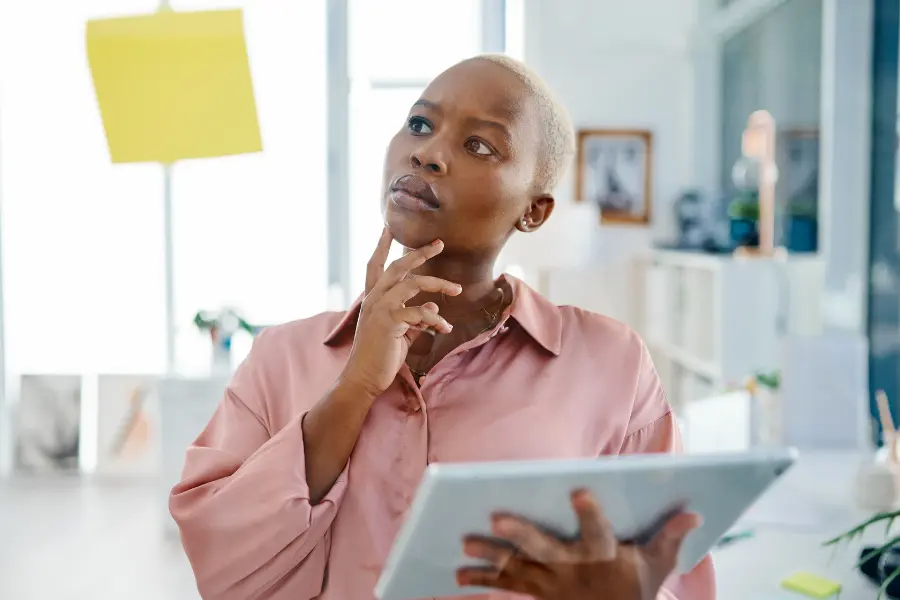 Exploring How Long an Employer Can Keep You After Your Shift?
Grasping the legal limits for post-shift work is pivotal for employees and employers. Federal and state laws provide a framework within which jobholders should operate once their scheduled shifts conclude.
At the federal level, the cornerstone of legislation governing work hours, including those extending beyond conventional shifts, is the Fair Labor Standards Act (FLSA). It sets forth fair labour standards for after-shift work that protect employees from being unfairly burdened without appropriate compensation.
Every employee shall have fair compensation for hours worked beyond their regular schedule as mandated by the Fair Labor Standards Act, cementing the foundation of fair labor practice in the United States.
While the FLSA outlines the basic structure, states can impose stricter regulations. Hence, employer responsibilities after shift may vary significantly from one state to another. Understanding these variances is crucial for upholding lawful work practices and safeguarding employee rights.
| Federal Law (FLSA) | State Law Variance |
| --- | --- |
| States may enforce higher overtime rates or double-time | Some states require overtime pay for hours worked over 8 in a day |
| Predictable and enshrined overtime rate of 1.5 times the regular pay | States may enforce higher overtime rates or double time |
| No provision for mandatory rest between shifts | States like California require a minimum rest period between shifts |
| No limit on the number of hours adults can work per day or week | Certain states have daily hour limits for specific industries |
Employees may have to stay late or work extra hours after their scheduled shift ends. Still, this comes with administrative caveats and financial implications for the employer. Whether these extra hours become a requirement or remain an option often hinges on the balance struck between the FLSA and state-specific legislation.
It's important for employees to familiarize themselves with their state's overtime laws for a clear understanding of their rights.
Employers must diligently follow federal and state regulations to ensure compliance and avoid costly litigations.
Collective bargaining agreements or employment contracts may also set additional parameters for post-shift work.
By the close of this exploration, it should be clear that the legal boundaries dictate when and how legal limits for post-shift work can be applied, ensuring both parties understand when staying late is within their legal rights.
Overtime Regulations for After-Shift Work
Navigating the complexities of overtime regulations for after-shift work can be daunting. The laws are specifically designed to ensure employee rights after work hours are maintained and to dictate how compensation should be handled. Let's break down the pertinent regulations so employees and employers can understand their rights and responsibilities.
The Fair Labor Standards Act (FLSA) and Overtime
At the heart of after-shift work regulations is The Fair Labor Standards Act (FLSA), which is instrumental in guaranteeing that employees who put in extra hours are fairly compensated. It states that non-exempt employees must receive overtime pay for hours worked beyond 40 in a workweek at a rate not less than time and one-half their regular pay rates. This safeguards against exploitative work practices and holds employers accountable for fair compensation.
Under the FLSA, employees must be compensated for overtime, underscoring the Act's commitment to upholding the rights of workers nationwide.
Differentiating Between Exempt and Non-Exempt Employees
Understanding whether one falls under exempt vs non-exempt employees is critical regarding overtime pay eligibility. Non-exempt workers are entitled to overtime, while exempt employees, who typically engage in executive, professional, or administrative duties and earn a salary above a certain threshold, may not be eligible for overtime pay regardless of their work hours, thereby impacting salaried workers' rights.
Non-exempt employees: Typically hourly workers are entitled to overtime pay.
Exempt employees: Salaried workers are not entitled to overtime, with exceptions based on duties and salary level.
State-Specific Overtime Laws and Provisions
Additionally, the tapestry of overtime regulations is embroidered with various state-specific overtime laws and provisions that might enhance the baseline parameters set by the FLSA. Employers must be vigilant to adhere to state overtime provisions, which might be more stringent than federal law.
| Aspect | FLSA Standard | Example State Variance |
| --- | --- | --- |
| Overtime Pay | 1.5x regular pay over 40 hours a week | CA: 1.5x over 8 hours a day, 2x over 12 hours |
| Categorization of Employees | Exempt vs Non-Exempt | NY: Salary threshold higher than FLSA for exempt employees |
| Mandatory Overtime | Allowed, unless restricted by other statutes | OR: Mandatory overtime limited for nurses |
| Overtime Eligibility | Most non-exempt employees | WA: Specific protection for certain agricultural workers |
Employee Rights After Work Hours
As the business day concludes, employee rights after work hours emerge, highlighting the significance of establishing a clear demarcation between professional duties and personal time. The notion of the right to disconnect has been gaining momentum as an essential component of work-life balance after a shift. This aspect encompasses the prerogative of employees disengaging from work-related communications, such as emails and calls, once they have clocked out, without expecting to respond until they are back on the clock.
One of the pivotal areas where this right comes into effect is in the increasingly prevalent circumstances where an employer may request or require overtime. In specific scenarios, employees can refuse overtime work, especially when it encroaches on their personal time or well-being, provided there are no pre-existing agreements or contracts that mandate such availability. The culture and rules around post-shift availability can vary greatly between industries and geographic locations within the United States, yet the importance of a sustainable work-life balance remains a constant.
"An employee's time after hours is their own, protected by rights and a growing insistence on the importance of disconnecting from work to recharge, both mentally and physically."
Enhancing these concerns are legal precedents and legislative measures, which underline the concept that an employee's time after work is not under the implicit control of the employer. Legislation, such as New York City's "Right to Disconnect" bill, exemplifies initiatives aimed at formulating structured boundaries to protect employees from the encroachments of their workplace on their private lives.
The "Right to Disconnect" provides legal support for employees to ignore work communications after hours without fear of retribution.
The sphere of employee rights extends beyond the workplace into their homes, as remote work blurs the lines between office and personal environments.
It's essential for employees to understand their rights and for employers to respect the balance needed for a healthy work environment.
The importance of recognizing and respecting these rights cannot be understated — it is the bedrock upon which personal well-being and ultimately corporate productivity stand. Conversely, employers have to navigate the balance between business needs and legal compliance regarding after-hours work expectations.
| Right/Aspect | Description | Benefit |
| --- | --- | --- |
| Right to Refuse Overtime | Employees can decline overtime work in certain situations. | Protects personal time and prevents burnout. |
| Right to Disconnect Policies | The legal precedent that employee time outside of work is their own. | Ensures mental health and promotes work-life separation. |
| After-hours Autonomy | The legal precedent is that employee time outside of work is their own. | Fosters independence and respects privacy. |
To guarantee that employee rights after work hours are upheld, awareness and adherence to these rights are essential. Whether through legislative advocacy, corporate policy, or individual action, the ultimate goal remains to create an environment where work is important, but not at the cost of an employee's right to a life outside of it.
Employer Obligations and Employee Rest Periods After Work
The conclusion of a work shift doesn't always signal the end of responsibilities for employers regarding their workforce. Employer obligations after work hours include ensuring that employees are granted adequate rest periods. These mandated breaks and rest periods allow employees to recuperate and return to work refreshed, contributing to their well-being and overall productivity.
Understanding Mandatory Rest Periods and Breaks
The Fair Labor Standards Act (FLSA), alongside various state laws, enforces specific rules around mandatory rest periods and legal rest breaks. These regulations prevent overworking and ensure employees have sufficient uninterrupted break time. Here, we offer a detailed explanation of these laws, their definitions, and the implications of non-compliance.
Mandatory rest periods refer to the time allocated between shifts that employers must provide to employees to ensure they are not engaging in continuous labour without sufficient downtime. The duration and stipulations of these periods can vary by state, with some having more stringent requirements than others. Employers must adhere to these state-specific guidelines to accommodate the regulated rest intervals effectively.
It's crucial for employers to recognize that failing to provide these rest periods can lead to legal ramifications. Non-compliance might result in penalties, fines, or other forms of restitution, and can severely impact the morale and retention of staff. Proactively managing work schedules to incorporate required breaks is a legal duty and a good business practice.
The benefits of including these periods are multifold. They contribute greatly to employee rest periods after work, which can improve job satisfaction, reduce workplace accidents due to fatigue, and increase the overall productivity of the workforce.
| Type of Rest/Break | Description | Benefits |
| --- | --- | --- |
| Daily Rest Periods | In some states, a minimum time off between shifts is required to prevent back-to-back work without adequate rest. | Decreases fatigue and improves alertness. |
| Meal Breaks | Often a 10 to 15-minute paid break offers employees a brief respite during their shift. | Improves focus and sustains energy levels. |
| Short Rest Breaks | Often a 10 to 15-minute paid break offering employees a brief respite during their shift. | Boosts productivity and alleviates stress. |
| Weekly Rest Periods | Some states may require a full day of rest within a seven-day workweek. | Contributes to overall work-life balance. |
The fostering of an environment where employee rest periods after work are respected and guaranteed aligns with ethical employment practices and enhances the quality of the professional setting. By ensuring that both mandated breaks and rest periods are incorporated into the work schedule, employers can protect the health of their employees and uphold their legal obligations.
Conclusion
Employee post-shift rights, this article has traversed the landscape of after-shift work laws, reinforcing the understanding that a robust legal framework guards the boundary between professional duties and personal life. Both federal and state regulations, like the Fair Labor Standards Act, ensure that employers compensate employees fairly for overtime work and allow for necessary rest periods after work while respecting the increasingly recognized right to disconnect.
For employees, this exploration underlines the importance of recognizing and advocating for one's rights in the workplace. Understanding the distinction between exempt and non-exempt status, knowing one's entitlements to overtime pay, and familiarizing oneself with state-specific laws are critical steps in ensuring a balanced professional life.
By comprehensively understanding these regulations, individuals empower themselves to navigate post-shift obligations confidently and assert their rights when necessary.
FAQs
How long can an employer legally require you to stay after your scheduled shift?
Generally, there are no strict limits on the amount of time an employer can ask you to stay after your shift, as long as appropriate overtime compensation is provided. This is subject to federal laws like the Fair Labor Standards Act (FLSA) and any relevant state laws that may impose specific regulations.
What are the legal limits for post-shift work hours?
Legal limits for post-shift work are mainly governed by federal legislation like the FLSA, which requires overtime pay for non-exempt employees who work more than 40 hours a week. States may have additional laws that offer greater protections or impose further restrictions.
Are there overtime regulations for employees working after their shift ends?
Yes, the FLSA mandates that non-exempt employees must receive overtime pay, typically at one-and-a-half times their regular rate, for hours worked over 40 in a workweek. Some states may have stricter regulations, including daily overtime limits or higher overtime rates.
What is the right to disconnect, and how does it impact work after hours?
The right to disconnect refers to an employee's ability to disengage from work communications, like emails or calls, outside of their working hours without facing repercussions. This concept supports work-life balance, but its adoption varies by location and employer policies.
Are employers required to provide rest periods after a shift?
Yes, employers are required to provide rest periods to a certain extent. The FLSA does not mandate breaks or meal periods, but many states have their own laws requiring rest periods. Employers must comply with these laws to ensure employees receive sufficient rest between shifts. Additionally, specific breaks during the workday are mandated in some states.