Disclaimer: We sometimes use affiliate links in our content. For more information, visit our Disclaimer Page. 
Navigating the hiring process can be a challenging experience, especially when it comes to mastering the art of reference checks. As a candidate seeking your dream job, understanding what happens after reference check and how to proceed is crucial for success.
This comprehensive guide will walk you through each step following this critical milestone, from anticipating the employer's response to handling potential job offers or rejections with grace and poise.
Key Takeaways
Reference checks play a critical role in the hiring process by providing employers with valuable insights into a candidate's professional reputation, work ethic, and overall suitability for the open position.
After a reference check, confirmation of experience and references is typically conducted by the hiring manager. It's important to choose references wisely and notify them about potential calls from employers beforehand.
When receiving a job offer following a successful reference check, reviewing and negotiating carefully before making an informed decision that aligns with your career goals is essential.
If you don't receive a job offer after the reference check, requesting feedback can help improve your skills and qualifications for future opportunities while continuing your job search strategically.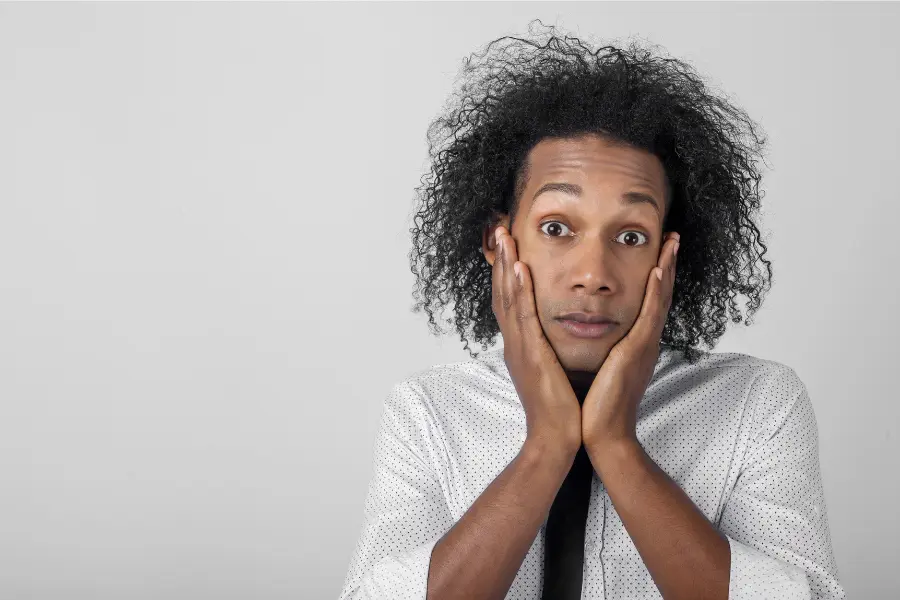 The Importance Of Reference Checks In The Hiring Process
Reference checks play a critical role in hiring, providing employers with valuable insights into a candidate's professional reputation, work ethic, and overall suitability for the open position.
By contacting individuals who have previously worked with the candidate, hiring managers can assess whether the applicant possesses the necessary skills and experience to excel in their organization.
In addition to verifying qualifications and experiences claimed by candidates, reference checks also serve as a powerful tool for identifying any potential red flags or discrepancies.
For instance, if a former employer provides feedback that directly contradicts what was discussed during an interview regarding job responsibilities or reasons for leaving previous roles, this could cause further investigation.
Conducting thorough reference checks cannot be underestimated as it ultimately contributes to better employment decisions leading to increased employee retention rates within organizations.
What Happens After Reference Check?
After a reference check, the hiring manager typically contacts the reference to confirm your experience and qualifications; curious about what comes next? Keep reading to learn more!
Confirmation Of Experience And References
Once an employer completes a reference check, they will typically confirm the candidate's experience and references. This is to ensure that the information provided by the candidate aligns with what their references shared during the screening process.
The hiring manager may also ask for additional clarification on areas where discrepancies were found.
Candidates must choose references carefully since these individuals significantly influence whether or not they get hired. Selecting professional contacts who know your work well and are willing to share positive feedback about you is crucial for landing your dream job.
Contacting The Reference
Once the hiring manager has identified a potential candidate, they typically contact their professional references to verify experience and skills.
This process involves making initial contact with the reference to confirm their willingness to participate in the reference check. The employer will then ask specific questions about the candidate's performance in previous roles and any notable strengths or weaknesses.
Candidates need to choose references who can provide relevant information about their qualifications for the job, such as former supervisors, colleagues, or mentors who are familiar with their work style and achievements.
Typical Timeframe For Response
After a reference check, it is essential to have realistic expectations for the response timeframe. Employers typically take three business days to two weeks to complete a reference check and get back to you with their decision.
However, this can vary based on factors such as the availability of your references, company policies, and deadlines for hiring. It's also worth noting that some employers may still conduct reference checks even if they plan on hiring someone other than the candidate.
Next Steps After Receiving A Job Offer Following A Reference Check
Once you receive a job offer following a reference check, it's essential to review and negotiate the terms, identify any red flags, and make an informed decision – read on for tips on navigating this crucial stage in the hiring process.
Reviewing And Negotiating The Offer
Before accepting a job offer after a successful reference check, reviewing the terms and negotiating, if necessary carefully is essential. Here are some steps to consider:
Take time to read through the employment contract thoroughly and understand all the terms and conditions.
Compare the offer with other offers you have received or your current employment situation to gauge its competitiveness.
If there are any concerns or discrepancies, schedule a meeting with the employer or hiring manager to discuss and negotiate.
Be prepared to present specific reasons you ask for changes, such as salary, benefits, or job responsibilities.
Consider what is most important to you in a job offer – whether it's compensation, flexibility, or growth opportunities – and make sure those priorities align with the terms of the offer.
Keep in mind that negotiations should be respectful and professional. It's okay to advocate for yourself but avoid making demands or ultimatums that could sour the relationship with your potential employer.
By taking these steps, you can ensure that you are making an informed decision about your next career move.
Identifying Red Flags
Identifying red flags during the reference check process is essential for making an informed decision and avoiding potential issues. Here are some red flags to watch out for:
Negative feedback from references: If one or more references provide negative feedback about your work performance or character, it's a clear red flag that can harm your chances of getting the job.
Inconsistencies in information: If the information provided during the interview or on your resume doesn't match what your references say, it could raise concerns for the employer and indicate a lack of honesty.
Lack of enthusiasm from references: If your references seem lukewarm or unenthusiastic about recommending you for the job, it could indicate that they need to think more of you as a candidate.
Refusal to provide references: If a previous employer refuses to provide a reference or only provides a limited one, it may be a sign that they had issues with your performance or behavior while working there.
By paying attention to these red flags, you can ensure you're fully informed about potential concerns before accepting a job offer and avoid any surprises later on.
Making An Informed Decision
After receiving a job offer following a successful reference check, the next step is to make an informed decision. This involves carefully reviewing and negotiating the terms of the offer, identifying any potential red flags in the employment contract or company culture, and ultimately deciding if this opportunity aligns with your career goals.
For example, receive an unreasonably low salary offer or notice that there are limited opportunities for professional growth within the organization. It may be best to decline the offer.
It's vital to remember that even after accepting an offer, you still have leverage as a new hire. If certain aspects of your role aren't meeting expectations or additional challenges arise during the onboarding process/initial months of employment, discuss these concerns with HR or your supervisor to develop solutions.
What To Do If You Don't Get The Job Offer After The Reference Check
If you don't receive a job offer after the reference check, it's essential to request feedback and continue your job search strategically; read on for practical tips to handle this situation.
Requesting Feedback And Staying In Touch
After a reference check, staying in touch with the hiring manager and asking for feedback if you did not receive the job offer is essential. Requesting feedback can help you improve your skills and qualifications for future opportunities.
A polite follow-up email or phone call is appropriate after a week or two has passed since the reference check with no word from the employer. It shows that you are eager to learn about further steps in the hiring process.
However, avoiding being pushy or demanding in your communication is crucial. Remember that employers have many candidates to consider and may need more time before making a final decision.
Continuing Your Job Search Strategically
After a reference check, you must continue your job search strategically. Here are some tips:
Keep applying for other jobs: Even if you feel confident about the position, you must keep exploring other opportunities until you have an official job offer.
Evaluate your options: Consider the pros and cons of each job opportunity and weigh them against each other.
Follow up with other potential employers: Reach out to any other companies where you've applied or had interviews to express continued interest in their positions.
Network effectively: Attend industry events and connect with professionals in your field to increase your chances of discovering new opportunities.
Stay patient and positive: Remember that the job search process takes time, but staying positive and motivated will help you find the right fit.
By continuing your job search strategically, you'll increase your chances of finding a job that's the right fit and advancing your career.
Frequently Asked Questions (FAQs)
What are some common questions job candidates have about the reference check process, and how can they use their references to improve their chances of getting hired?
Understanding Employers' Reference Check Processes
Employers conduct reference checks to verify the information provided by job seekers and gain insights into their professional experiences. During this process, hiring managers typically contact a candidate's references, asking about their performance, work style, and achievements in previous roles.
Employers may also use reference checks as an opportunity to screen candidates further. Through these conversations with references, they can evaluate if the candidate would be a good fit for the company culture or identify any potential red flags that need to be apparent during the interview process.
Job seekers must understand how different employers conduct reference checks and what kind of questions might be asked of their references.
Handling Negative Or Mixed Feedback From References
Sometimes, a hiring manager may receive negative or mixed feedback from a reference check. This can be disheartening for the candidate, but they can take steps to address any concerns raised.
First, it's essential to understand the nature of the feedback and whether it is relevant to the job in question.
If the feedback is directly related to the job requirements, candidates need to take action by improving their skills or gaining additional experience where possible.
It's also important not to get defensive or aggressive with references that provide negative feedback; instead, try to understand why they had those impressions and use this information constructively.
Using References To Improve Your Job Search
Your references can be powerful assets for improving your job search. You can increase your chances of securing a job offer by selecting the right people and staying in touch with them throughout the hiring process.
First, choose professional references who are familiar with your work history and will speak positively about your qualifications for the job.
Throughout the hiring process, keep your references informed about which companies you're applying to and any updates. This helps ensure they're prepared if an employer contacts them for a reference check.
Additionally, ask for their feedback on improving as a candidate and incorporate that advice into future applications or interviews.
Conclusion
As a candidate, it is crucial to understand what happens after a reference check. Knowing that the employer may still have more steps in the hiring process before an offer is made can help manage expectations and reduce anxiety during the waiting period.
Choosing references wisely and notifying them about potential calls from employers is essential. If you receive feedback or a job offer, review and negotiate carefully before making a final decision.
And if you don't get the job offer, take advantage of the experience by requesting feedback and continuing your job search strategically.
FAQs:
What happens after a reference check is completed?
After a reference check is completed, the hiring manager will review the feedback provided by the references to determine if the candidate is still fit for the position. If necessary, they may schedule additional interviews or request further information from the candidate.
Can you be turned down for a job after passing a reference check?
Although uncommon, it can be turned down for a job even after passing a reference check. This could happen if new information comes to light during subsequent interviews or if other highly qualified candidates compete for the same role.
Do employers contact all references listed on an application?
Not necessarily – some employers may only contact one or two of your references. In contrast, others might reach out to all of them depending upon their protocol & requirements needed as identification criteria before shortlisting applicants.
How can I prepare my references ahead of time?
Before providing someone as your reference – make sure that person knows how being contacted fits into overall strategies involved in employment search efforts and what kind of questions employers tend to ask (i.e., strengths/weaknesses, etc.). Be proactive about choosing those who will speak positively about previous experiences working together and always remember to thank them afterward whether landed the next opportunity matters into consideration – a frequently appreciated gesture expressing gratitude towards people taking up extra responsibility on behalf of professional networks at the individual level!