Disclaimer: We sometimes use affiliate links in our content. For more information, visit our Disclaimer Page. 
If you are still in high school, you might be at the point when you have to decide whether to further your education or not. With most job adverts today including a degree as a requirement for hire, it would seem this decision has already been made for you.
However, to make it easier to understand why this is the trend today, we'll be going over seven reasons why employers require higher education when hiring.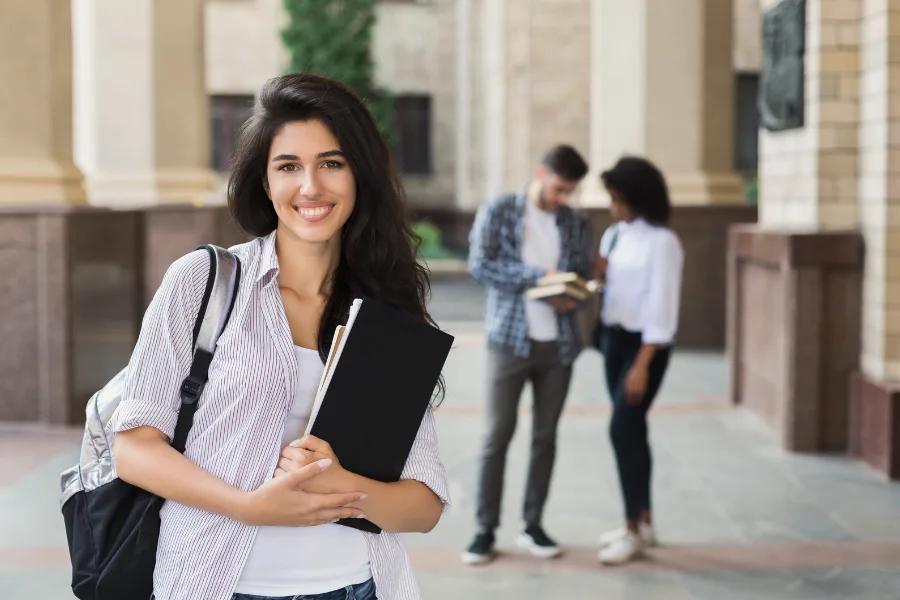 Top 7 Reasons Why Employers Require Higher Education When Hiring
There are numerous reasons behind the decision of hiring managers to require their employees to have a higher education degree. Here are 7 of the most common ones:
Relevant Skills
Demonstrated Commitment
Advancement Opportunities
Networking
Critical Thinking Ability
Ability To Learn New Skills
Professionalism
1. Relevant Skills
You might have heard someone say that school isn't needed to succeed in life. While this is true, having a higher education background will give you an advantage in the eyes of employers. The reason for this is that companies are looking for candidates that have the necessary skills to perform the job.
While there are many ways to attain the required skill set, schools offer a verifiable way to judge a candidate's qualifications. Most colleges' curricula are available for public viewing, so when a jobseeker says they studied something at any of the top schools in the country, you can be sure they have the required skills to work.
2. Demonstrated Commitment
It isn't easy to graduate from college, which is why most schools have tough admission criteria. When you do manage to get in, that's when the work truly starts. There are classes, projects, assignments, and personal life matters to handle. The result of all of this is an individual that is competent in managing their time and responsibilities.
The best students use their time in college to grow their talents, and when assignments are getting in the way, they simply go to TopWritersReview to get a measure of good online writing services to make things easier. This website offers several expert-written reviews on the best and worst academic writing services. 
3. Advancement Opportunities
Higher education can open the door to career advancement opportunities in a company that might not be available to those without a degree. There are rules to climbing the corporate ladder; while you might not agree with them, they exist. So, a hiring manager that is looking to retain talent, in the long run, will need to recruit mainly candidates with degrees to offer them promotions in the future. 
4. Networking
Another factor behind companies requiring their employees to have degrees is often the way they meet them in the first place. Many colleges organize career fairs where students get to learn about organizations and industries that might be interested in joining. These kinds of events are great for both the company and potential employees to learn about each other.
So, the end result is a relationship is formed even before a job advertisement is made, which can be valuable for saving time and money on the company's side when looking for new recruits.
5. Critical Thinking Ability
Schools offer a robust teaching plan that covers everything from the basics to advanced topics. As a result, students tend to graduate with keen critical thinking abilities. They are able to understand complex ideas and communicate their thought process with ease.
As communication is an important skill required by most organizations, it's easy to see why graduates from higher institutions are in such demand. So, the next time you wonder how school is helpful, remember this one.
6. Ability To Learn New Skills
Over the time students spend in college, they learn a variety of different skills and gain knowledge. Tests and exams are conducted to test their abilities, so by the time they have finished school, most higher education graduates have developed an excellent ability to learn. They are able to research problems by themselves and communicate when they need help.
The ability to pick up new skills quickly is also common among graduates. This is why it's common to see college graduates try out different roles in their careers.
7. Professionalism
Getting up early for class, being respectful to teachers, and meeting project deadlines might all seem natural to you if you have been a good student, but it's not the same for others. While higher education teaches students the importance of professionalism, including communication skills, punctuality, and accountability, in the real world, some individuals lack this training.
As a result, the same individuals end up coming into conflict with their employers. This can lead to financial loss for the company, which is why most organizations do not just look at skills but also consider people's behavioral traits.
In Conclusion
While there are jobs that don't require higher education, there is no denying that it can provide a significant advantage if you have a degree. Employers tend to see college degrees as a sign of commitment, willingness, and ability to learn new skills and professionalism. So, if you intend to enter the job market, higher education is an investment worth considering.
---
Author's Bio: Terrylin Nix is a writer with experience working as a recruiter. These days she helps students who are looking to land a job by working on the skills that employers look out for. Terrylin loves writing, but when given the slightest opportunity, she goes to the beach to surf the waves and relax.