Disclaimer: We sometimes use affiliate links in our content. For more information, visit our Disclaimer Page. 
Career advancement skills are essential for professionals who want to stay competitive in today's fast-paced job market. Whether you are looking to upskill, reskill, or enhance your career training, investing in professional development can result in better career growth and career progression. This article will explore the top career advancement skills you need to succeed and provide guidance on acquiring them.
Key Takeaways
Developing career advancement skills is crucial for achieving professional success.
Assessing your current skill set and identifying areas for improvement is the first step toward skill-building
Setting clear career goals and targeting in-demand skills in the job market can guide skill development.
Creating a learning plan and seeking professional development opportunities can accelerate career growth.
Cultivating soft skills, embracing technology and digital skills, and networking are additional strategies for career enhancement.
Practicing continuous learning is essential for maintaining a successful career in the long term.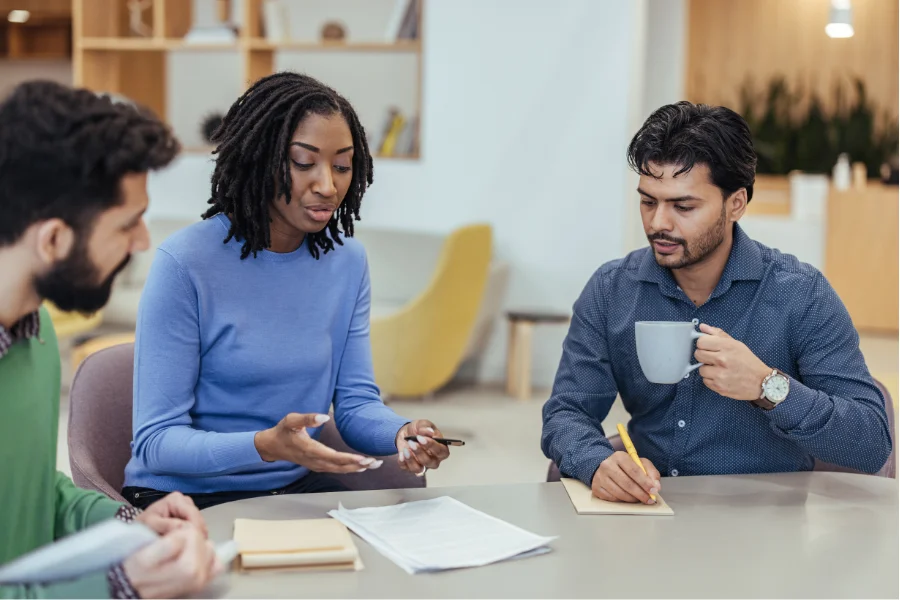 im
Assess Your Career Advancement Skills
Assessing your existing skillset is essential before embarking on a career advancement journey. Evaluating your skills will help you understand where you currently stand and what areas require improvement. It will also give you a clear idea of how much effort and time you must dedicate to upskilling or reskilling.
Self-reflection and self-assessment are excellent starting points. Reflect on your current job responsibilities, past experiences, and educational background. Ask yourself what you enjoy doing, what challenges you, and what skills you need to improve.
Several tools and resources are available to help you identify skill gaps. Websites like LinkedIn Learning, Coursera, and Udemy offer online assessments that pinpoint improvement areas and recommend relevant courses. Your employer may also provide performance evaluations or professional development opportunities to help you evaluate your skills.
Set Clear Career Goals
Knowing where you want to go is essential for reaching your destination. Regarding career advancement skills, setting clear goals can help you focus your efforts and make the most of your time and resources.
To start, identify what you want to achieve in your career. Do you want to move up the ranks in your current company? Do you want to switch to a new industry or job function? Do you want to start your own business? Whatever your aspirations may be, make sure they are specific, measurable, achievable, relevant, and time-bound (SMART).
For example, instead of saying you want to "advance in your career," break it down into concrete, achievable steps. You might set a goal to earn a certification in your field within the next six months or to land a promotion to a specific position within the next year. By defining your goals in this way, you can track your progress, evaluate your success, and adjust your strategy along the way.
Remember that career goals are not set in stone and can be adjusted as your priorities and circumstances change. The important thing is to have a clear sense of direction and purpose as you pursue your professional development.
Identify In-Demand Skills
As industries evolve and new technologies emerge, the job market demands different skill sets from professionals. That's why it's crucial to identify and target in-demand skills when building your career advancement plan.
One way to determine these skills is by researching industry trends and analyzing job postings to identify the most sought-after competencies. Another way is by seeking advice from industry experts or consult a career coach to guide you.
Some of the in-demand skills that are currently shaping the job market include:
| Technical Skills | Soft Skills |
| --- | --- |
| Data analysis and visualization | Communication and negotiation |
| Cybersecurity and privacy | Leadership and management |
| Digital marketing and e-commerce | Creativity and innovation |
| Project management and agile methodologies | Adaptability and flexibility |
By identifying and acquiring these skills, you can position yourself as a valuable asset to your current or future employer and increase your career growth and enhancement chances.
Develop a Learning Plan
Once you have identified the career advancement skills you need to acquire or improve, the next step is creating a learning plan to help you achieve your goals. Here are some tips to guide you:
Prioritize Skills
Begin by prioritizing the skills that are most relevant to your career goals. This can help you focus your efforts on the areas that matter most and ensure that you are making progress in the right direction.
Select Appropriate Learning Resources
There are various learning resources that you can use to acquire new skills, including online courses, workshops, and professional certifications. Consider the learning style that best suits you and select resources that align with your goals and schedule.
Create a Structured Timeline
Creating a structured timeline can help you track your progress and stay motivated. Set specific deadlines for achieving your learning goals and break down larger goals into smaller, manageable tasks.
Upskilling and Reskilling Opportunities
Online courses and workshops provide ample opportunities for upskilling and reskilling. Explore platforms such as Skillshare, Coursera, Udemy, and LinkedIn Learning for relevant training. Additionally, some organizations may provide employees access to online training resources to improve their skills. Be sure to check with your HR or Learning and Development department to see what's available.
Take Advantage of Career Training Programs
Career training programs can be a great option if you're looking to acquire new skills. Many organizations offer on-the-job training opportunities to help employees develop the skills they need to succeed. Talk to your manager or HR representative to learn about available training opportunities.
Seek Professional Development Opportunities
Aside from traditional education and training options, there are many other ways to expand your skillset and network with other professionals. Taking advantage of these opportunities can help you stay current in your field and increase your chances of achieving career success.
Join Professional Associations
Professional associations offer many benefits, including access to industry news and research, networking events, and professional development opportunities. By joining a relevant association in your field, you can connect with other professionals and gain valuable insights about current trends and best practices. Many organizations also offer certifications or training programs that can further enhance your skills and credentials.
Attend Industry Conferences and Workshops
Attending industry conferences and workshops can also be a great way to stay up-to-date with the latest developments in your field. These events often feature keynote speakers, panel discussions, and training sessions that can help you gain new knowledge and skills. They also provide opportunities to network with other professionals and build relationships that can lead to new career opportunities in the future.
Volunteer or Take on Challenging Projects
Another way to gain new skills and enhance your resume is by volunteering for projects or taking on challenging assignments outside your normal job duties. This can help you develop new skills and gain experience in areas that may be valuable for your career advancement. Additionally, volunteering or taking on additional responsibilities can demonstrate your commitment to your profession and make you stand out as a motivated and driven employee.
Invest in Career Training
Investing in career training courses or programs can also help you acquire the skills and knowledge you need for career advancement. There are numerous online learning platforms and courses that can provide specialized training in areas such as leadership, project management, and communication. Many employers also offer in-house training programs or tuition reimbursement for employees who want to upskill or reskill in a particular area.
Build a Strong Professional Network
Finally, building a strong professional network can be an invaluable asset in your career development. By connecting with other professionals in your field, you can stay informed about industry trends and opportunities, access new job openings, and receive mentorship or guidance from experienced professionals. You can build your network by attending networking events, adding connections on LinkedIn, and participating in online forums or groups related to your profession.
Cultivate Soft Skills
In addition to technical skills, cultivating soft skills is crucial for career advancement. Soft skills refer to personal attributes and interpersonal abilities that enable individuals to work effectively with others and navigate complex work environments.
Some essential soft skills to develop include:
Communication: The ability to articulate ideas clearly and listen actively to others is essential in any workplace.
Leadership: The ability to motivate, inspire, and guide a team towards a common goal is valuable in leadership positions.
Teamwork: Collaboration and cooperation with others are essential in achieving goals and completing projects.
Adaptability: Quickly responding to changing circumstances and learning new skills is crucial in today's rapidly changing work environment.
Problem-solving: The ability to identify problems and find effective solutions is highly valued in most workplaces.
Developing these soft skills takes time and practice, but there are many resources available for skill building. Consider joining a professional association or taking a workshop to hone these essential skills. Additionally, seek feedback from colleagues or supervisors to identify areas of improvement and track progress over time.
Embrace Technology and Digital Skills
In today's rapidly evolving job market, technology, and digital skills are in high demand. To stay competitive, individuals must continuously upskill and reskill to keep pace with changing industry trends.
Whether it's data analysis, digital marketing, coding, project management, or other technical skills, there are many resources available to develop these competencies. Online courses, workshops, and professional certifications are just a few examples of the numerous learning opportunities available.
Employers are actively seeking individuals with a strong foundation in technology and digital skills, making it essential for career advancement. While these skills can be challenging to acquire, they hold great potential for personal and professional growth.
Upskilling and Reskilling
Individuals must engage in upskilling and reskilling to acquire technology and digital skills. Upskilling involves enhancing existing competencies, while reskilling involves learning entirely new skills.
With the rapid pace of technological change, staying current with new skills and emerging technologies is essential. While this can be challenging, it's also an opportunity to remain competitive and future-proof your career.
Learning Resources
Many resources are available for individuals seeking to enhance their technology and digital skills. Some popular platforms include:
| Platform | Description |
| --- | --- |
| Coursera | Offers online courses from top universities and organizations worldwide. |
| Udemy | Provides access to a vast library of online courses taught by industry experts. |
| LinkedIn Learning | Offers video tutorials and courses taught by industry leaders. |
These resources provide the flexibility and convenience of learning at your own pace and on your own schedule. In addition, many offer certification programs that demonstrate proficiency in specific skills.
Embracing technology and digital skills is essential for career advancement and success in today's job market. Individuals can stay current with emerging technologies and remain competitive in their field by engaging in upskilling and reskilling.
Network and Build Relationships
Building a strong professional network is essential for career advancement. Your network can provide valuable connections, referrals, and opportunities. To build your network, consider attending industry events, joining online forums or social media groups, and reaching out to colleagues or mentors.
Another way to expand your network is by volunteering or taking on leadership roles in professional associations. This can help you build relationships with like-minded individuals and gain visibility in your industry.
When building relationships, remember to focus on giving, not just taking. Offer to assist others in your network, share your expertise, and show genuine interest in their careers. By cultivating long-term relationships, you can create a supportive community to help you achieve your career goals.
Don't underestimate the power of social media, either. Platforms like LinkedIn can be a powerful tool for networking and building relationships. Ensure your profile is up-to-date and active, and engage with others in your industry by sharing relevant articles or commenting on their posts.
Building a strong network takes time and effort but can pay off in big ways. Keep an open mind and be willing to explore new opportunities and connections as they arise.
Practice Continuous Learning
Continuous learning is the key ingredient for sustained career growth and success. In today's rapidly changing job market, staying updated with new technologies, emerging trends, and best practices in your industry is essential. By embracing a growth mindset and committing to ongoing learning, you can remain relevant agile, and competitive in your career.
One effective way to practice continuous learning is to engage in learning communities. These can be online forums or professional groups with similar interests, challenges, or learning goals. Joining these communities can provide access to valuable resources, expert insights, and a supportive network to help you stay motivated and accountable.
Additionally, reading industry blogs and publications or attending webinars can help you stay informed about the latest developments in your field. You can also consider taking online courses and workshops or pursuing professional certifications to gain new skills or enhance your existing ones.
Finally, don't forget to reflect on your learning journey regularly. Take time to evaluate your progress, celebrate your achievements, and identify areas where you can improve further. Setting aside time to reflect and learn from your experiences lets you stay on track with your career goals and grow professionally.
Conclusion
Career success doesn't come easy. It requires effort, dedication, and a continuous learning mindset. The journey might seem daunting, but the benefits of acquiring new career advancement skills are plentiful. You'll be able to unlock new opportunities, increase your earning potential, and find fulfillment in your work.
By following the steps outlined in this article, you'll be on the right path to achieving professional development and career growth. Start by assessing your current skill set and identifying areas for improvement. Set clear career goals and target in-demand skills that align with your aspirations.
Create a learning plan and seek professional development opportunities that align with your career objectives. Cultivate soft skills, embrace technology and digital skills, and build relationships through networking. Finally, practice continuous learning to stay updated with industry trends and remain relevant in the job market.
Remember, acquiring career advancement skills is a journey, not a destination. It requires patience, resilience, and a growth mindset. By investing in your professional development, you're investing in the future of your career.
FAQs
Why are career advancement skills important?
Developing career advancement skills is crucial for achieving career success. These skills make individuals more competitive in the job market, enabling them to adapt to changing work environments and seize new opportunities. By continuously building their skill set, professionals can stay ahead in their careers and unlock new possibilities for growth and advancement.
What are career advancement skills?
Career advancement skills are the abilities and knowledge that individuals acquire to enhance their professional development, skill-building, and overall career growth. These skills are essential for career progression, including technical skills, soft skills, leadership abilities, and industry-specific competencies.
What are professional development opportunities?
Professional development opportunities refer to activities or experiences that can enhance your skills and knowledge in your field. These include attending conferences, joining professional associations, participating in workshops or seminars, or taking on challenging projects. Engaging in these opportunities allows you to acquire new skills, expands your professional network, and exposes you to new ideas and perspectives.
Why is continuous learning important for career success?
Continuous learning is crucial for career success, ensuring you remain competitive and adaptable in a rapidly changing work environment. You can continually enhance your skills, knowledge, and expertise by staying updated with industry trends, engaging in ongoing learning opportunities, and embracing a growth mindset. Continuous learning allows you to seize new opportunities, stay relevant, and sustain long-term career growth and fulfillment.
Why are soft skills important for career advancement?
Soft skills, such as communication, leadership, teamwork, adaptability, and problem-solving, are highly valued by employers and play a significant role in career advancement. These skills enable individuals to effectively collaborate, navigate challenges, and communicate their ideas and expertise. Developing and cultivating soft skills can differentiate you in the workplace and open doors for career growth and leadership opportunities.
Credits
Featured Image: Credits kate_sept2004 via Canva.com
In-article Image: Credits kate_sept2004 via Canva