Disclaimer: We sometimes use affiliate links in our content. For more information, visit our Disclaimer Page. 
In today's world, remote work has become a popular trend for many companies. Building and managing remote teams can be challenging, but with the right tips, tools, and best practices, it can be a highly rewarding experience for both employers and employees. In this article, we will discuss how to build and manage remote teams successfully.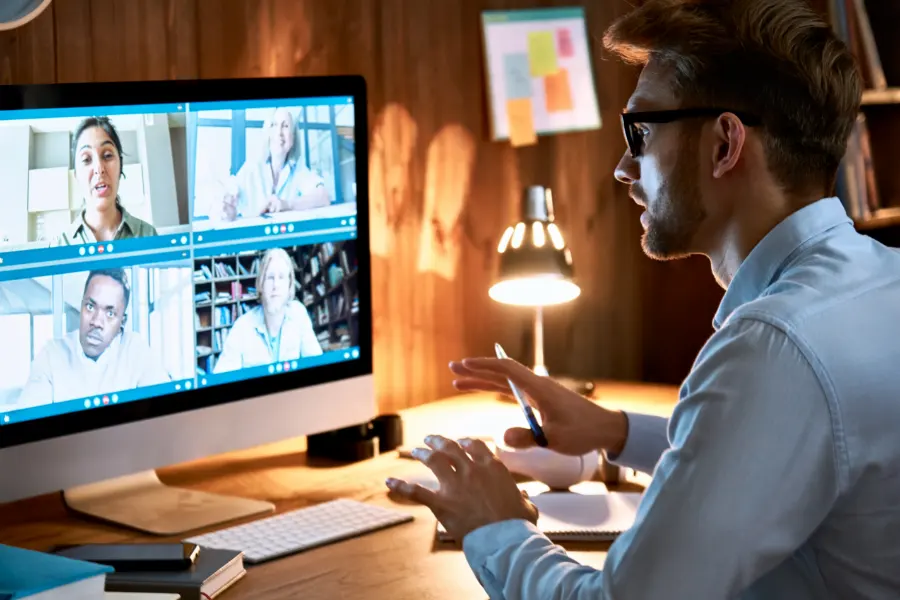 Why Building Remote Teams is Important
Building remote teams is becoming essential for companies that want to stay competitive in today's global economy. Remote teams offer many advantages, including:
Reduced overhead costs: Companies can save on office rent, utilities, and other expenses.
Access to a wider pool of talent: Companies can hire the best candidates from anywhere in the world.
Increased productivity: Remote workers often have fewer distractions and can be more focused on their work.
Improved work-life balance: Employees can have more flexible schedules and work from anywhere they choose.
Related: Interview Questions for Remote Work
Virtual Team Building: A Comprehensive Approach
Creating a positive remote work culture and encouraging collaboration among team members is essential for virtual teams. In the following paragraphs, we'll explore different approaches to virtual team building and offer tips on how you can implement them within your own remote team.
Why Is Virtual Team Building Important?
Virtual team building is important for several reasons:
Builds trust among team members
Enhances communication and collaboration
Reduces feelings of isolation and loneliness
Improves employee engagement and satisfaction
Supports a strong company culture in a remote environment
Strategies for Effective Virtual Team Building
To build a successful remote team, you need to implement strategies that promote connection and collaboration. Here are some ideas to get you started:
Regular Team Meetings
Holding regular team meetings is essential for keeping remote team members connected and informed. These meetings can be held through video conferencing software like Zoom, Microsoft Teams, or Google Meet. Make sure to schedule meetings that accommodate different time zones and encourage team members to turn on their cameras to facilitate better engagement.
Virtual Happy Hours
Virtual happy hours are a fun way for remote team members to unwind and socialize outside of work hours. Schedule these events periodically and use video conferencing platforms to host them. Encourage team members to participate in casual conversation and even play online games or trivia to create a relaxed, enjoyable atmosphere.
Virtual Team Building Activities
Regularly hosting virtual team-building activities is a fantastic way to keep remote employees engaged and foster a strong sense of connection. Some popular remote team-building activities include:
Online escape rooms
Virtual scavenger hunts
Virtual trash challenges
Remote coworking sessions
Virtual book clubs
These activities can help break up the monotony of long working hours and provide opportunities for team members to bond and have fun together.
Encouraging Open Communication
Promoting open communication among remote team members is vital for building trust and psychological safety. Utilize communication tools like Slack, Microsoft Teams, or Google Chat to create channels for both work-related discussions and casual office banter. Encourage team members to ask questions, share ideas, and express concerns in a supportive and inclusive environment.
Providing Support for Remote Workers
Offering a robust support system for remote employees is key to maintaining a healthy and productive remote team. This can include providing resources for mental health, offering flexible working hours, and ensuring that remote workers have access to the necessary tools and technology to work effectively.
Challenges of Virtual Team Building
Building a virtual team is not without its challenges. Some common issues faced by remote teams include:
Time zone differences
Limited opportunities for in-person interaction
Difficulties in building trust and rapport
By proactively addressing these challenges and implementing effective virtual team-building strategies, you can create a thriving remote work environment.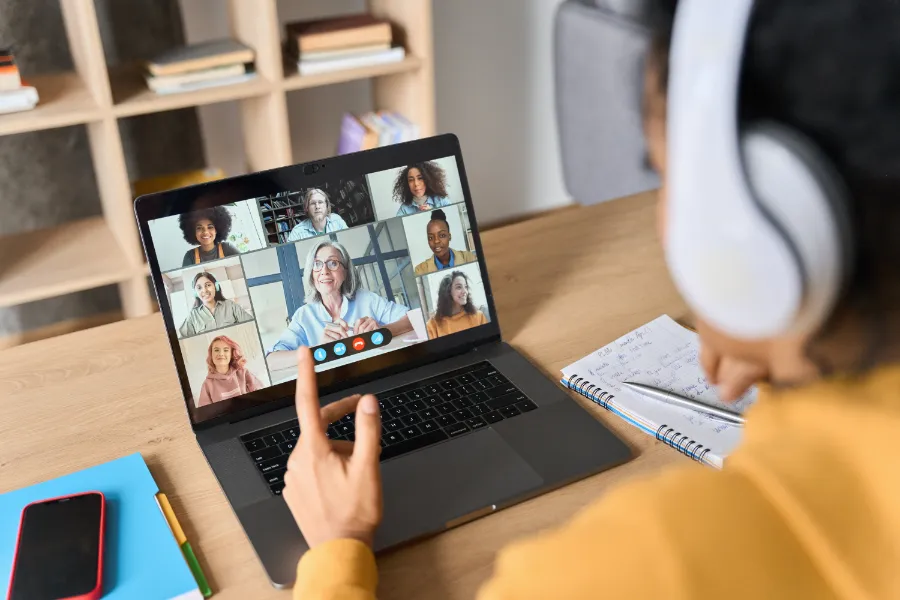 Creating a Remote Company Culture
A strong company culture is vital for retaining talent, boosting employee morale, and promoting a positive work environment. In this section, we'll discuss how to create a remote company culture that fosters collaboration and supports the well-being of your remote employees.
Embracing Company Values
To create a strong remote company culture, it's crucial to have clearly defined company values that are embraced and practiced by all team members, regardless of their location. This can be achieved by regularly communicating these values, showcasing employee success stories that align with them, and embedding them in company policies and processes.
Building Relationships Among Remote Employees
Remote employees often miss out on the casual conversations and relationship-building that occur in a physical office. As a result, it's essential to provide opportunities for remote team members to get to know each other and build relationships. Some ways to do this include:
Virtual coffee breaks or lunch chats
Encouraging video calls for one-on-one meetings
Creating Slack channels for non-work-related topics
Organizing team-building activities and events
By fostering personal connections among remote employees, you can create a sense of belonging and camaraderie within your remote team.
Encouraging Collaboration and Teamwork
Collaboration is a crucial aspect of a strong company culture, especially for remote teams. To encourage collaboration among remote team members:
Provide collaboration tools like Google Docs, Trello, or Asana to facilitate joint work on projects
Organize cross-functional projects or task forces to address specific challenges or goals
Implement regular team brainstorming sessions and encourage open communication of ideas
Recognize and celebrate team successes and collaborative efforts
Promoting Work-Life Balance
Remote employees often struggle with maintaining a healthy work-life balance, as the lines between their personal and professional lives can blur. To promote a healthy balance:
Offer flexible working hours and encourage employees to set boundaries between work and personal time
Provide mental health resources and support for remote employees
Organize virtual events and activities that focus on relaxation and well-being, such as virtual yoga classes or meditation sessions
Promoting work-life balance can help your remote team stay healthy and engaged in their work.
Related: Collaborative Leadership Styles
Managing a remote team comes with its own set of challenges, and one of them is working across different time zones. In the following section, we'll explore some useful strategies for effectively managing time zone differences and overcoming scheduling challenges in a remote work setup.
Working with team members spread across different time zones can be challenging, but it's manageable with the right approach:
Use scheduling tools like World Time Buddy or Calendly to find suitable meeting times for all team members
Establish "core hours" where all team members are expected to be available, even if it's just for a few hours each day
Encourage asynchronous communication to accommodate time zone differences using tools like email or project management software
Be mindful of cultural and national holidays in different countries and plan deadlines and meetings accordingly
Scheduling Best Practices for Remote Teams
Effective scheduling is essential for ensuring smooth collaboration among remote team members. Here are some best practices for remote team schedules:
Schedule regular team meetings and check-ins at times that work for everyone, and consider rotating meeting times if necessary to accommodate all time zones
Use shared calendars to keep track of deadlines, meetings, and time off requests
Clearly communicate expectations regarding response times and availability
Encourage team members to block off time for deep work or personal commitments and respect those boundaries
Implementing these scheduling best practices can help your remote team stay organized and maintain a strong sense of connection despite time zone differences.
Related: Project Management Software
Communication in Remote Teams
Effective communication is crucial for the success of any team, and it's even more critical in remote teams where face-to-face interactions are limited. In this section, we'll discuss the importance of communication in remote teams and share tips for improving communication among remote employees.
The Importance of Communication in Remote Teams
Strong communication is the backbone of a successful remote team. It helps to:
Ensure that everyone is on the same page regarding tasks and goals
Foster collaboration and teamwork
Build trust and rapport among team members
Reduce misunderstandings and conflicts
Support a positive and inclusive remote work environment
Tips for Effective Communication in Remote Teams
To improve communication in your remote team, consider the following tips:
Utilize multiple communication channels: Use a mix of communication tools like email, chat apps, video conferencing, and phone calls to accommodate different communication preferences and situations.
Encourage video calls: Video calls can help to build rapport and convey nonverbal cues like body language, which are often lost in written communication. Encourage team members to use video calls for meetings and one-on-one conversations.
Set communication guidelines: Establish clear guidelines for response times, communication channels, and availability to ensure that team members know what is expected of them.
Foster a culture of open communication: Encourage team members to share their thoughts, ideas, and concerns openly and create a supportive environment where everyone feels comfortable expressing themselves.
Regularly check in with team members: Managers and team leads should have regular check-ins with their direct reports to discuss progress, address concerns, and offer support.
Promote active listening: Encourage team members to practice active listening during conversations, demonstrating that they understand and value their colleagues' input.
Communication Challenges in Remote Teams
Remote teams face unique communication challenges, such as:
Limited nonverbal cues: Written communication can sometimes lead to misunderstandings due to the absence of nonverbal cues like tone of voice and facial expressions.
Over-reliance on a single communication tool: Relying solely on one communication tool, like email, can limit the effectiveness of communication and make it difficult for team members to stay engaged.
Time zone differences: Coordinating communication across different time zones can be challenging and may lead to delays in responses or missed messages.
Recognizing and addressing these challenges can create a more effective communication system for your remote team.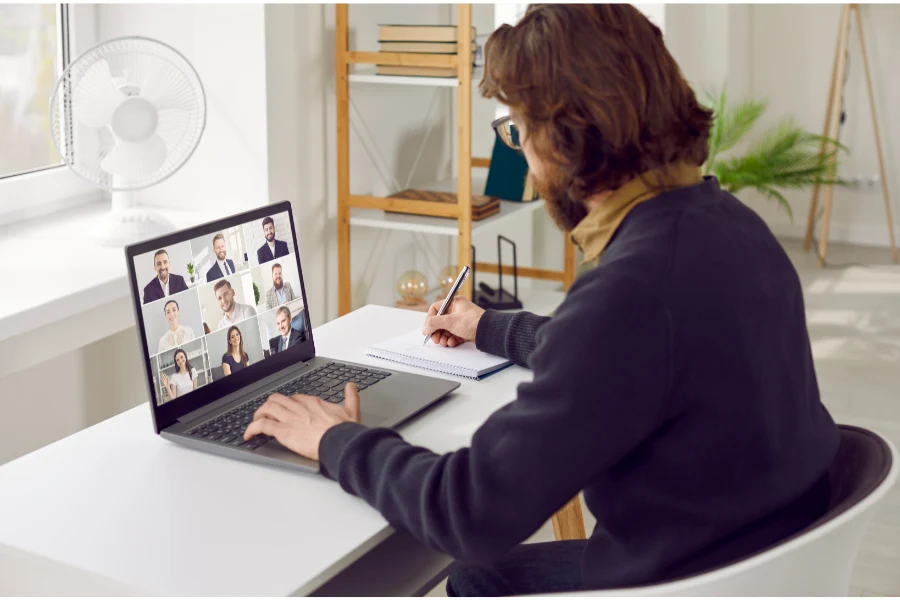 Remote Team Management: Best Practices
Leading a remote team can be quite challenging, but creating a thriving and efficient remote work environment is possible with the right strategies and practices. In the following discussion, we'll explore some key approaches that can help you effectively manage your remote team.
Setting Clear Expectations
Outlining expectations for remote employees is crucial in ensuring everyone is aligned on their responsibilities, goals, and performance metrics. Some tips for setting clear expectations include:
Establishing SMART (Specific, Measurable, Achievable, Relevant, and Time-bound) goals for each team member
Providing clear guidelines on communication, such as response times and preferred channels
Regularly reviewing and updating expectations as needed to accommodate changes in projects or priorities
Monitoring Performance and Providing Feedback
Regular performance monitoring and feedback are vital for remote team members' growth and development. Some best practices for remote performance management include:
Implementing regular check-ins and progress updates with each team member
Providing constructive feedback on an ongoing basis, both for areas of improvement and recognition of achievements
Utilizing performance management tools to track progress and measure success
Encouraging peer feedback and recognition within the team
Fostering a Positive Remote Work Environment
Creating a positive and inclusive work environment is key to maintaining high employee engagement, satisfaction, and retention levels. Some ways to foster a positive remote work environment include:
Encouraging open communication and transparency
Recognizing and celebrating team accomplishments
Providing opportunities for professional development and growth
Supporting work-life balance and employee well-being
Building Trust Among Remote Team Members
Trust is the foundation of any successful team, and it can be particularly challenging to build in a remote work environment where face-to-face interactions are limited. Some strategies for building trust among remote team members include:
Encouraging open and honest communication
Providing consistent and reliable support
Demonstrating genuine care and concern for team members' well-being
Establishing clear expectations and holding team members accountable for their performance
By implementing these best practices, you can create a strong foundation of trust within your remote team.
Related: Best Practices for Managing Remote Teams
The Role of Technology in Remote Teams
Technology plays a critical role in enabling remote teams to function effectively. This section will explore the various tools and technologies that can support remote teams and enhance their productivity.
Communication and Collaboration Tools
Effective communication is crucial for remote teams, and technology can help bridge the gaps created by physical distance. Some popular communication and collaboration tools include:
Messaging apps: Tools like Slack and Microsoft Teams provide real-time chat functionality, making it easy for team members to collaborate and stay connected.
Video conferencing: Video conferencing tools like Zoom and Google Meet enable face-to-face communication, allowing team members to better understand each other's nonverbal cues and foster deeper connections.
Project management tools: Platforms like Asana, Trello, and Basecamp can help remote teams stay organized, track progress, and collaborate on projects.
Virtual Team Building Tools
Virtual team-building tools can help create a sense of camaraderie and connection among remote team members. Some popular virtual team-building tools include:
Online games: Tools like Jackbox Games and Kahoot! Offer fun games that can be played remotely, helping team members bond and unwind.
Virtual escape rooms: Remote escape rooms like The Escape Game provide an engaging and collaborative experience for team members to solve puzzles and complete challenges together.
Virtual happy hours and social events: Platforms like Houseparty and Gather can facilitate virtual social gatherings, allowing team members to connect and relax in an informal setting.
Remote Work and Security
With remote teams, ensuring that company data and systems remain secure is crucial. Some essential security practices for remote teams include:
Implementing strong password policies and using password managers
Requiring the use of Virtual Private Networks (VPNs) for accessing company resources
Utilizing secure file-sharing and storage solutions, like Google Drive or Dropbox
Providing regular cybersecurity training for team members
By leveraging technology and prioritizing security, remote teams can work together seamlessly and efficiently.
Related: Best Team Collaboration Tools
Maintaining Work-Life Balance in Remote Teams
Work-life balance is a crucial aspect of remote work. It's essential for remote employees to establish boundaries between their personal and professional lives to prevent burnout and maintain mental health. Below, we'll discuss the importance of work-life balance for remote teams and share tips for maintaining a healthy balance.
The Importance of Work-Life Balance in Remote Teams
Maintaining a healthy work-life balance is critical for remote employees' well-being and productivity. A good balance helps to:
Prevent burnout and reduce stress
Improve overall job satisfaction and engagement
Increase focus and efficiency during working hours
Promote better mental and physical health
Tips for Maintaining Work-Life Balance in Remote Teams
To encourage work-life balance among remote team members, consider the following tips:
Set clear boundaries: Encourage remote employees to establish clear boundaries between work and personal life, such as having a dedicated workspace, setting regular working hours, and avoiding work-related tasks during personal time.
Prioritize self-care: Encourage team members to prioritize self-care, including regular exercise, healthy eating, and sufficient sleep.
Be mindful of time zones: When scheduling meetings and deadlines, consider the various time zones of team members to avoid creating unnecessary stress or conflicts with personal commitments.
Foster a supportive culture: Create a team culture that values work-life balance and provides support for employees facing challenges in maintaining a healthy balance.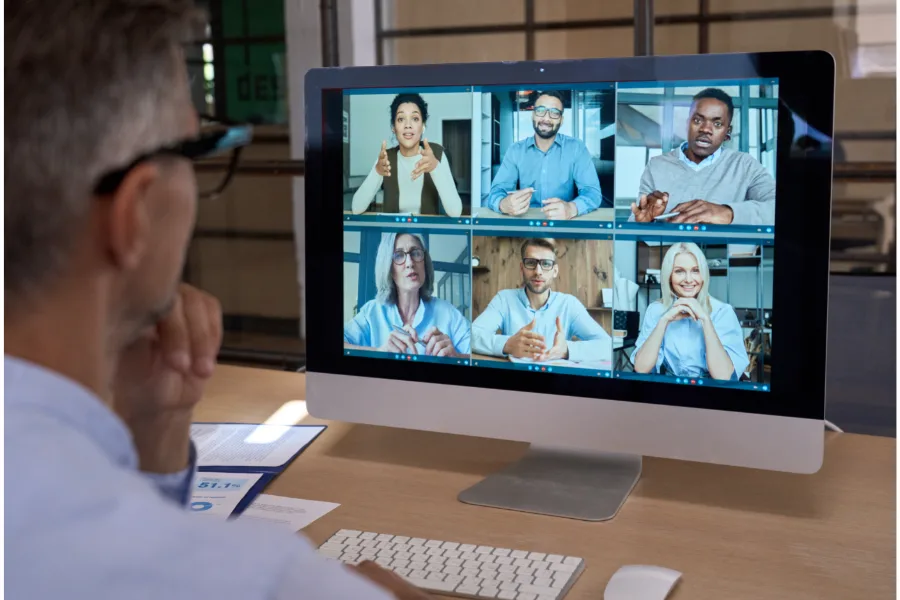 Cultivating Company Culture in Remote Teams
Maintaining a strong company culture can be challenging in remote teams, but it's essential for fostering a sense of belonging and unity among team members. In the following paragraphs, we'll explore some effective strategies that you can use to cultivate a strong company culture, even when working remotely.
A strong company culture starts with a shared vision and values that guide team members' actions and decisions. To cultivate a shared vision and values in remote teams:
Clearly communicate your company's mission, vision, and values to all team members
Reinforce these values through regular team discussions and decision-making processes
Recognize and reward team members who exemplify the company's values in their work
Encouraging Collaboration and Teamwork
Collaboration and teamwork are crucial components of a strong company culture. To promote collaboration in remote teams:
Utilize collaboration tools to facilitate communication and teamwork, such as project management platforms, shared documents, and video conferencing
Foster an environment where team members feel comfortable sharing ideas and providing feedback
Encourage cross-functional collaboration by creating opportunities for team members from different departments to work together on projects
Celebrating Success and Recognizing Achievements
Recognizing and celebrating team members' achievements and successes can reinforce a positive company culture. Some ways to celebrate success in remote teams include:
Sharing team accomplishments during virtual meetings or on company communication channels
Recognizing individual achievements with public praise or awards
Organizing virtual celebrations or events to mark milestones, such as project completions or work anniversaries
Encouraging peer recognition by implementing programs that allow team members to acknowledge each other's accomplishments
Providing Opportunities for Professional Development
A strong company culture supports team members' growth and development. To provide opportunities for professional development in remote teams:
Offer regular training and learning resources, such as online courses or webinars
Encourage team members to attend industry conferences and events, either virtually or in-person
Provide opportunities for team members to take on new responsibilities or projects that align with their career goals
Implement a mentorship program to facilitate knowledge sharing and skill development among team members
Fostering Social Connections and Team Bonding
Building social connections and fostering team bonding can help create a strong company culture in remote teams. Some strategies for promoting team bonding include:
Organizing regular virtual team-building activities, such as games, trivia, or team challenges
Hosting virtual happy hours or social events to allow team members to connect informally
Creating dedicated channels for non-work-related discussions on communication platforms like Slack
Encouraging team members to share personal updates and celebrate milestones together, such as birthdays or life events
By implementing these strategies, remote teams can cultivate a strong company culture that supports team unity and fosters a positive work environment.
Measuring the Success of Remote Team Building
To make sure that your remote team-building strategies are actually working, it's important to measure their success. In the following part of the article, we'll explore some ways to assess the effectiveness of your remote team-building initiatives. We'll look at key performance indicators (KPIs) and methods you can use to evaluate the impact of your efforts.
Key Performance Indicators for Remote Team Building
When measuring the success of remote team-building initiatives, consider tracking the following KPIs:
Employee engagement: Assess the level of team members' involvement and enthusiasm in their work through regular surveys or feedback sessions.
Team collaboration: Track the frequency and quality of team interactions through project management tools and communication platforms.
Retention rates: Monitor employee turnover and evaluate the relationship between team-building efforts and retention.
Productivity: Measure the impact of team building on team performance by tracking project completion rates, deadlines met, and other productivity metrics.
Gathering Feedback and Evaluating Impact
To gather feedback and evaluate the impact of remote team-building initiatives:
Conduct regular surveys: Ask team members to provide feedback on specific team building activities and their overall experience working in the remote team.
Hold one-on-one meetings: Schedule regular check-ins with individual team members to discuss their personal experiences and gather insights on team dynamics and collaboration.
Review team performance data: Analyze productivity metrics, project completion rates, and other performance indicators to identify trends and areas for improvement related to team building.
Analyze communication patterns: Examine communication channels and tools to determine how effectively team members are collaborating and sharing information.
Adjust and iterate: Based on the feedback and data collected, make adjustments to your team-building strategies as needed to continuously improve their effectiveness.
In Conclusion
Building remote teams that are successful and cohesive requires intentional planning, effective communication, and a commitment to creating a supportive work environment. By implementing the strategies discussed in this article, such as fostering collaboration, prioritizing work-life balance, and regularly engaging in virtual team-building activities, organizations can create a strong, unified remote workforce.
Frequently Asked Questions (FAQs)
What are some challenges of building remote teams?
Some challenges of building remote teams include communication difficulties, feelings of isolation, maintaining company culture, coordinating across time zones, and fostering team collaboration.
How can I build trust among remote team members?
Building trust among remote team members can be achieved through open communication, regular check-ins, providing support, fostering a psychologically safe environment, and engaging in virtual team-building activities.
What are some effective virtual team-building activities?
Effective virtual team-building activities include virtual escape rooms, online trivia or game nights, virtual coffee breaks or happy hours, collaborative projects, and virtual team challenges.
How can remote team leaders maintain a work-life balance for their team members?
Remote team leaders can maintain work-life balance for their team members by setting clear expectations, encouraging flexible working hours, discouraging overwork, providing mental health resources, and promoting regular breaks and time off.
Why is company culture important for remote teams?
Company culture is essential for remote teams because it helps create a sense of unity and belonging, fosters a positive work environment, supports team members' growth and development, and promotes collaboration and teamwork.