Disclaimer: We sometimes use affiliate links in our content. For more information, visit our Disclaimer Page. 
As the world shifts towards remote work, businesses and managers need to adapt and learn the best practices for managing remote teams. This article provides a comprehensive guide on how to effectively manage remote employees and ensure the success of your remote team. Let's dive in!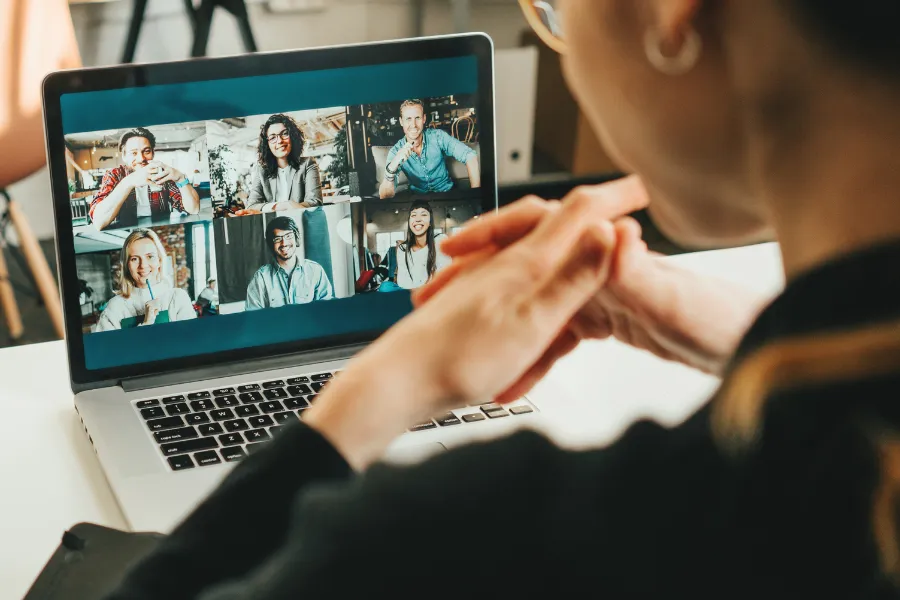 Introduction to Remote Teams
Remote teams are groups of professionals working together on a project or fulfilling specific responsibilities for an organization without sharing the same physical workspace. They rely on technology and various communication tools to collaborate and get work done.
The Rise of Remote Work
Over the past few years, remote work has gained popularity for various reasons, such as increased flexibility, reduced commuting time, and the potential for improved work-life balance. This trend has accelerated due to global events, leading to more companies embracing remote work as a viable solution for their workforce.
Related: Interview Questions for Remote Work
Best Practices for Managing Remote Teams
To manage remote teams effectively, it's essential to follow best practices that can help boost team morale, enhance productivity, and maintain a healthy work-life balance. Below are some key areas to focus on when managing remote employees.
Establish Clear Communication
Communication is the backbone of any successful remote team. To ensure smooth operations, it's essential to:
Implement a communication tool that works best for your team, such as Slack, Microsoft Teams, or any other instant messaging platform.
Schedule virtual meetings using video conferencing tools like Zoom or Google Meet for face-to-face interaction.
Encourage team members to communicate frequently, ask questions, and share ideas.
Set up team chats for informal discussions, fostering camaraderie and collaboration.
Foster a Strong Company Culture
A strong company culture is vital for remote teams to thrive. Establishing core company values and a shared sense of purpose can help build a cohesive team. To promote a positive company culture:
Clearly communicate the company's mission, vision, and values to your remote employees.
Encourage team members to uphold these values and incorporate them into their work.
Organize virtual team-building activities and celebrate milestones to foster a sense of belonging.
Set Clear Expectations Early
Setting expectations early is crucial to ensure remote employees understand their responsibilities and goals. This includes:
Clearly defining each team member's role and responsibilities.
Establishing performance metrics and regular check-ins to track progress.
Setting deadlines and milestones to keep everyone on track.
Manage Time Zones Effectively
Managing remote teams often means dealing with multiple time zones, which can be challenging. To address this:
Be mindful of team members' working hours and schedule meetings at times that accommodate everyone as much as possible.
Encourage team members to set their working hours within a shared calendar for better visibility and coordination.
Establish a system for handing off work to other team members in different time zones to ensure smooth project management and uninterrupted progress.
Promote Work-Life Balance
Remote work can blur the lines between personal and professional life, making it crucial to promote a healthy work-life balance among your remote employees. To achieve this:
Encourage team members to set boundaries between work and personal life by defining clear working hours.
Allow for flexible hours when possible so employees can effectively manage their work and personal commitments.
Check-in on employees' well-being and provide emotional support when needed.
Ensure Effective Project Management
Efficient project management is vital for remote teams to meet deadlines and achieve their goals. To ensure your remote team stays on track:
Utilize project management software like Asana, Trello, or Basecamp to assign tasks, set deadlines, and monitor progress.
Conduct regular check-ins with team members to discuss project updates, address concerns, and offer support.
Implement standard operating procedures to maintain consistency and streamline workflows.
Provide Proper Tools and Resources
Remote teams need the right tools and resources to collaborate effectively and stay productive. As a manager, it's your responsibility to:
Assess your remote employees' needs and provide the necessary hardware, software, and other resources for their work.
Ensure your team can access reliable and secure communication tools, project management software, and file-sharing platforms.
Invest in training and development opportunities to help remote employees learn new skills and stay up-to-date with industry trends.
Encourage Collaboration and Teamwork
Effective collaboration and teamwork are essential for remote teams to achieve their objectives. To foster a collaborative environment:
Implement tools like shared documents, virtual whiteboards, and collaborative design platforms to enable seamless collaboration among team members.
Encourage team members to share their ideas, expertise, and knowledge with one another.
Assign projects that require cross-functional collaboration to strengthen team dynamics and relationships.
Related: Best Team Collaboration Tools
Offer Regular Feedback and Recognition
Providing feedback and recognizing the achievements of remote employees can significantly impact their motivation and job satisfaction. To ensure your remote team feels valued:
Schedule regular one-on-one meetings with each team member to discuss their performance, offer feedback, and address any concerns.
Recognize individual and team accomplishments through public praise, rewards, or other forms of employee recognition.
Encourage a culture of continuous improvement by providing constructive criticism and encouraging team members to learn from their mistakes.
Build Trust and Accountability
Trust and accountability are essential for remote teams to function effectively. As a remote leader, you should:
Establish ground rules for communication, deadlines, and work quality to ensure everyone understands the expectations.
Trust your remote employees to manage their time and workload, avoiding micromanagement.
Encourage team members to take ownership of their tasks and hold themselves accountable for their performance.
Maintain Regular Social Interactions
Building strong relationships among remote team members can help alleviate feelings of isolation and promote a sense of camaraderie. To foster social interactions:
Organize virtual team-building activities like online games, happy hours, or movie nights.
Set up a "virtual water cooler" chat for casual conversations and non-work related discussions.
Encourage team members to share their personal interests, hobbies, and experiences to strengthen bonds and improve team dynamics.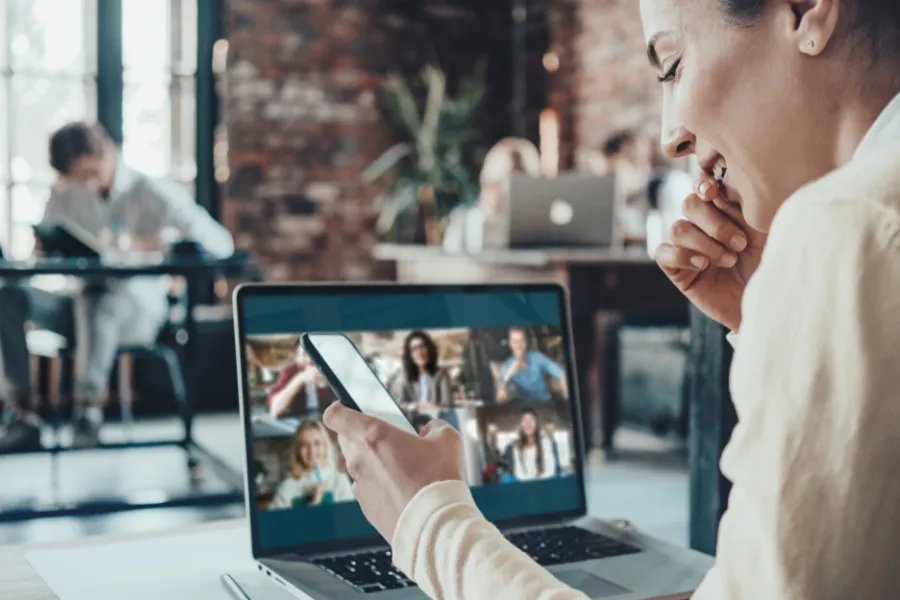 Overcoming Common Challenges in Remote Teams
Managing remote teams can present various challenges that require innovative solutions. Here are some common challenges and ways to address them.
Challenge: Communication Breakdown
Communication breakdowns can lead to misunderstandings, missed deadlines, and decreased productivity. To prevent communication issues in remote teams:
Establish clear communication guidelines and protocols for the team to follow.
Encourage team members to ask questions and seek clarification when needed.
Utilize video conferencing and other visual communication methods to reduce miscommunication and foster stronger connections among team members.
Challenge: Time Management and Procrastination
Remote work can sometimes lead to procrastination or difficulty managing time effectively. To help remote employees stay on track:
Set clear expectations for deadlines and deliverables.
Implement time management tools and techniques to help employees stay organized and prioritize tasks.
Encourage employees to take breaks and establish the best routine for them.
Challenge: Isolation and Loneliness
Remote employees can often feel isolated and disconnected from their colleagues. To combat feelings of isolation:
Foster a strong team culture by organizing regular team meetings and social activities.
Encourage team members to share their personal interests and experiences to build stronger relationships.
Offer emotional support and be available for one-on-one conversations when needed.
Challenge: Maintaining Productivity
Maintaining productivity can be challenging for remote employees, especially when working from home. To help ensure consistent productivity:
Set clear expectations and establish regular check-ins to monitor progress.
Provide remote workers with the necessary tools and resources to complete their tasks efficiently.
Encourage employees to create a dedicated workspace and routine to minimize distractions and maintain focus.
Adapting Your Management Style for Remote Teams
Managing remote teams may require adjusting your management style to suit the unique needs of remote employees. Consider the following tips to adapt your management style for remote teams:
Practice active listening and empathy to understand the unique challenges remote employees face.
Focus on results and outcomes rather than micromanaging the day-to-day activities of your team members.
Be open to feedback and continuously improve your remote management skills and processes.
Measuring the Success of Remote Teams
To assess the success of your remote team, it's essential to track various performance indicators and gather feedback from team members. Some key metrics to monitor include:
Project completion rates and adherence to deadlines.
Employee satisfaction and engagement levels.
Quality of work delivered and overall team performance.
Retention rates and turnover within the remote team.
By analyzing these metrics and obtaining regular feedback from your team members, you can identify areas for improvement and make necessary adjustments to your remote team management strategies.
Related: Collaboration Strategies
Conclusion
Managing remote teams can be challenging, but following the best practices outlined in this guide can build a successful, engaged, and productive remote workforce. Focus on clear communication, collaboration, and fostering a strong company culture to create a thriving remote work environment. Adapting your management style and overcoming common challenges can lead your remote team to success.
Frequently Asked Questions (FAQs)
How can I build trust and accountability in my remote team?
Building trust and accountability in a remote team involves setting clear expectations, establishing ground rules, avoiding micromanagement, and encouraging team members to take ownership of their tasks.
What tools and resources should I provide my remote employees?
Ensure remote employees have access to reliable communication tools, project management software, file-sharing platforms, and any necessary hardware or software specific to their job.
How can I help my remote team manage time effectively and combat procrastination?
Set clear expectations for deadlines and deliverables, implement time management tools and techniques, and encourage employees to establish the best routine for them.
How can I maintain a strong company culture among remote employees?
Communicate your company's mission, vision, and values, organize virtual team-building activities, and celebrate milestones to foster a sense of belonging and camaraderie.
What key metrics should I track to measure the success of my remote team?
Monitor project completion rates, employee satisfaction, work quality, and retention rates to assess the success of your remote team and make necessary adjustments to your management strategies.