Disclosure: We sometimes use affiliate links in our content, meaning, at no additional cost to you, we will earn a commission if you click through and make a purchase. This helps us offset the costs of paying our writing team and keeping this website running. Thanks for your support!
---
What is overproduction? This is a question that many business owners and managers ask themselves when trying to optimize their production process. Simply put, overproduction occurs when a company produces more goods or services than the market can absorb.
This can lead to many wasted resources, including time, money, and materials. In this blog post, we will discuss what causes overproduction and give some examples of how it can hurt businesses.
What is Overproduction?
The term is used in business and economics to describe a situation in which the supply of a good or service exceeds the demand. This may occur, for example, when too many producers are making a product or when demand falls because of economic conditions. When there is overproduction, prices usually decline, and sometimes profits disappear entirely. This can lead to unemployment as businesses lay off workers in order to reduce costs.
When it comes to businesses, overproduction can lead to several negative consequences, including:
A surplus of goods that cannot be sold
Lower prices as companies compete for market share
Increased costs due to excess production capacity
Reduced profits and even losses
Job losses in industries that are experiencing overproduction
In simple words, it leads to a lot of wasted resources, including time, money, and materials.
What causes overproduction?
There are a few potential causes of overproduction. One possibility is that there may be too many producers making a particular good or service. In some cases, this may be due to technological advances that have allowed more firms to enter the market. Another possibility is that demand for the good or service may have fallen, for example, because of a recession.
Below are some of the principal causes of overproduction:
Poor planning: When companies plan poorly, it can lead to overproduction because they have too much product on hand, which costs money in the long run. Information that is either incorrect or insufficient will lead to inefficiencies throughout the entire process.
Lack of customer demand: This happens when there isn't enough market for their goods or services, so companies produce what customers want but do not necessarily need; this leads to an excess inventory that doesn't sell well and costs them money.
Competition in the marketplace: This happens when other companies are making similar items at lower prices, so consumers buy those instead, which results in overproduction because it means that the company has too much stock left over after selling their product line off due to poor planning or lack of demand from customers.
When it comes to overproduction, prevention is always better than cure. By understanding the causes of overproduction, businesses can take steps to avoid producing too much product and harming their bottom line. In short, overproduction is terrible for business and should be avoided at all costs!
Related: 5 Determinants of Demand
Examples of Overproduction
The following are some examples of overproduction in companies.
A company produces more than the market can absorb, so they waste resources like time and money trying to sell their product at higher prices than what people would typically pay for it. This leads to lower profits because no one wants to buy them! The business owner needs to find a way to produce the right amount of product, so they're not wasting resources and money.
Another example is when a company produces too many variations of one product. This can confuse customers and make it hard for them to choose what they want, leading to lost sales. Instead, the business owner needs to focus on producing fewer variations of their product so that customers can easily make a choice.
A company may also produce too many products of the same kind. This can saturate the market and cause people to stop buying the product altogether. Therefore, the business owner needs to find a way to differentiate their product from others to attract buyers.
How Does Overproduction Hurt Businesses?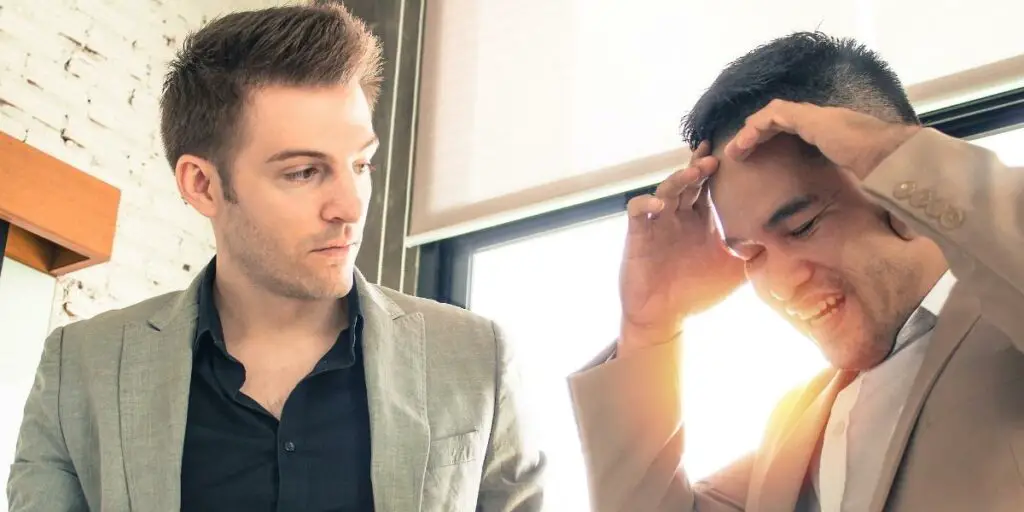 Overproduction can hurt businesses in many ways. For example, it led to the great depression, wasted resources and money because they produced more than their customers needed or wanted.
The business owner needs to find a way to produce less without losing potential sales by making fewer product line variations so that people can easily choose and differentiate their product from others.
In addition, overproduction can also lead to the following:
Lower profits because the company cannot sell all of their products at a high price as they would typically be able to. This happens because when there's an overabundance of a product on the market, people don't want to pay more for it, so companies must lower their prices just like everyone else does for customers to still buy from them.
Stagnated growth because there isn't enough demand for new products or ideas when consumers already have too many options available at different levels of quality and price points.
The inability to keep up with customer needs and demands can lead to unhappy customers who may not come back in the future.
What Can Businesses Do To Avoid Overproduction?
There are a few things businesses can do to avoid overproduction:
First, evaluate how much product they need to produce to meet customer demand.
If there is less demand than supply, then it might be time for some strategic production cuts or price reductions on certain items so that people still buy from them even if they are cheaper.
Differentiate your products by offering unique features that can easily be found elsewhere to attract customers who want something different and unique.
Produce fewer variations of your product so that customers can easily choose without getting overwhelmed or confused.
Related: Implement Lean Management Plan
Final Thoughts
Overproduction can be a big issue for businesses, especially if they're not careful. It can lead to lower profits, stagnant growth, and unhappy customers. In order to avoid these things, businesses need to evaluate their production levels and find ways to differentiate themselves from others in the market.
They also need to produce just enough products to meet customer demand without going overboard! This will help them save money resources and keep their customers happy.
Thanks for reading!