Disclaimer: We sometimes use affiliate links in our content. For more information, visit our Disclaimer Page. 
Feeling unhirable can make it seem like your job prospects are limited, but it doesn't have to be that way. Instead of letting this label hold you back, it's time to transform this label into a unique advantage instead of letting it hold you back. In this article, we will explore strategies to overcome obstacles in your job search, evaluate your unique challenges, and discover new opportunities in the market.
Key Takeaways:
Feeling unhirable can be turned into an advantage with the right mindset and strategic approach.
Evaluating your unique challenges can help you gain a clearer perspective on your job search.
Maximizing your job search efforts, crafting a standout resume, and mastering interview skills can increase your chances of finding employment opportunities.
Seeking career advice, professional development, and discovering hidden job opportunities can also enhance employability.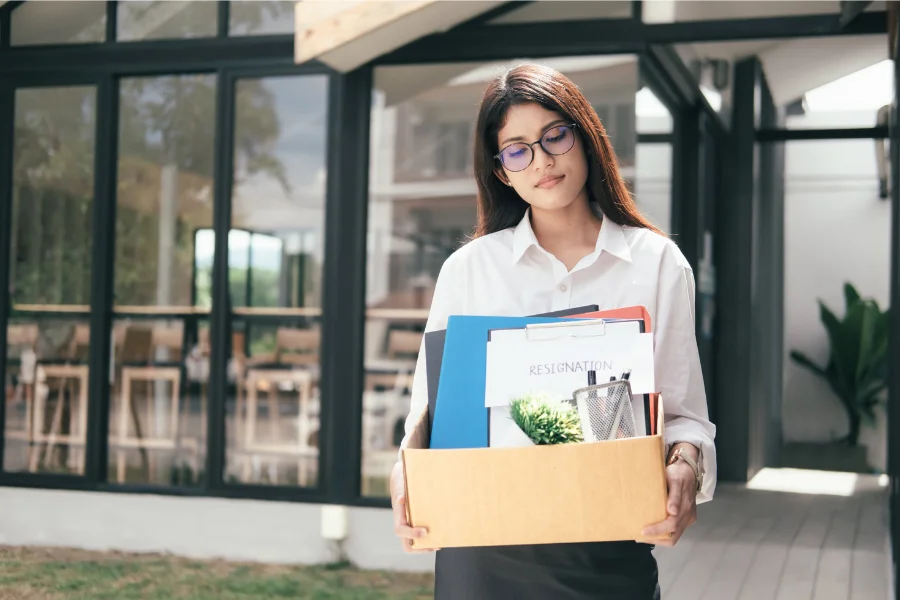 Understanding the Unhirable Label
Feeling unhirable or unemployable can be a demoralizing experience, especially in a job market that seems increasingly competitive. However, it's important to understand what these labels really mean and how they can affect your job prospects.
Contrary to popular belief, being unhirable does not necessarily indicate a lack of skills or experience. Instead, it is often a result of external factors, such as a change in the job market, industry trends, or personal circumstances.
Unemployable, on the other hand, typically refers to individuals who have demonstrated a pattern of problematic behavior or lack of work ethic that makes them less desirable to employers.
With this in mind, evaluating your situation objectively and identifying the challenges that may hold you back is important. By doing so, you can develop a targeted approach to overcome these obstacles and improve your job prospects.
Evaluating Your Unique Challenges
When feeling unhirable, taking a step back and evaluating your unique challenges is important. Start by looking at your skillset and experience. Identify your strengths and areas where you excel.
Next, consider potential limitations that may be hindering your job search. For example, if you lack experience in a specific area, taking on a volunteer or freelance project to gain relevant skills may be helpful.
Another key factor to consider is your resume presentation. Ensure your resume is clear, concise, and tailored to the job you're applying for. Use relevant keywords and showcase your achievements.
Finally, don't be afraid to seek advice from a career counselor or mentor. They can provide valuable insights and guidance on best position yourself in the job market.
By objectively evaluating your unique challenges, you can gain a clearer perspective on your job search and find ways to overcome obstacles. With a well-crafted resume and a targeted approach, you can increase your job prospects and find the right employment opportunity for you.
Maximizing Your Job Search Efforts
Being unhirable doesn't mean you can't find employment opportunities. It just means you have to work harder and smarter to increase your chances of success. Here are some effective techniques to help you maximize your job search efforts:
Networking: Connect with people in your industry or field of interest. Attend professional events, join online forums or groups, and reach out to contacts who may have job leads.
Online Platforms: Utilize online platforms like LinkedIn, Glassdoor, and Indeed to search for job openings and connect with hiring managers or recruiters.
Targeted Applications: Don't just apply to any job that comes your way. Tailor your application to the specific job by highlighting relevant experience and skills.
Using these techniques increases your chances of finding relevant employment opportunities in your job search.
Crafting a Standout Resume
Your resume is your first impression on potential employers and your chance to showcase your unique skills and qualifications. Here are some tips to create a standout resume:
Highlight your strengths: Use bullet points to outline your accomplishments, skills, and experience clearly. Start each bullet point with an action verb to make your statements more impactful.
Tailor your resume: Customize your resume for each job application. Use keywords from the job description and adjust your bullet points to match the job requirements.
Keep it concise: Stick to one or two pages and use clear, concise language. Avoid using industry jargon that might confuse the reader.
Include measurable results: Use numbers and statistics to quantify your achievements. For example, "Managed a team of 10 and increased sales by 20%."
Make it visually appealing: Use a clean, easy-to-read font and leave plenty of white space. Use bold or italics to highlight important information, but don't overdo it.
Remember, your resume is not set in stone. Continuously update and improve it as you gain new experience and skills. Crafting a standout resume will increase your chances of standing out in a competitive job market.
Mastering Interview Skills
Interviews can be nerve-wracking, especially if you feel unhirable. But with the right preparation and mindset, you can master your interview skills and impress potential employers in a competitive job market.
Here are some tips to help you succeed:
1. Research the Company
Before your interview, research the company thoroughly. Visit their website, read their mission statement, and understand their products or services. This will help you tailor your responses to show your interest and knowledge of the company.
2. Practice with Mock Interviews
Practice makes perfect. Ask a friend or family member to conduct a mock interview with you or use an online interview simulator. This will help you get comfortable with common interview questions and perfect your responses.
3. Dress Appropriately
Dressing professionally shows that you take the interview seriously. Research the company dress code and dress slightly more formally. Make sure your clothes are clean, ironed, and presentable.
4. Showcase Your Unique Strengths
During the interview, showcase your unique strengths and qualifications. Use specific examples to demonstrate how you can add value to the company. Emphasize how your skills and experience align with the job requirements.
5. Follow Up with a Thank-You Note
After the interview, send a thank-you note to the interviewer. This shows your appreciation for their time and reinforces your interest in the position. It's also an opportunity to address any questions you may have missed during the interview.
By mastering your interview skills, you can overcome the unhirable label and stand out in the job market. Remember to stay confident, be yourself, and show your unique strengths and qualifications.
Seeking Career Advice and Professional Development
Feeling unhirable can be an isolating experience, but seeking career advice and investing in professional development can help you gain new skills and expand your network to increase your employability.
Start by researching career advice resources online or in your community. Look for mentorship programs, networking events, or career fairs to connect with industry professionals and learn about job opportunities. Additionally, consider pursuing further education or certification in your field to keep your skills up-to-date and stand out in the job market.
Don't be afraid to reach out to individuals you admire or respect in your industry for guidance or advice. Many professionals are willing to offer their time and expertise to help others succeed.
Finally, consider investing in a career coach or counselor who can help you identify your unique strengths and provide personalized guidance on achieving your professional goals.
Remember, seeking career advice and investing in professional development is an ongoing process that can lead to long-term success and fulfillment in your career.
Discovering Hidden Job Opportunities
When feeling unhirable, it's easy to become discouraged and believe that all employment opportunities are out of reach. However, there are hidden job opportunities that may not be advertised widely. By tapping into them, you can increase your chances of finding a job that suits your skills and experience. Here are some tips to help you discover hidden job opportunities:
Networking: Reach out to your personal and professional contacts to let them know you're on the job hunt. They may be able to refer you to open positions or introduce you to people who can help.
Industry events: Attend industry-related events to meet professionals in your field. This is a great opportunity to learn about job openings and make connections that can lead to employment opportunities.
Niche job boards: Utilize job boards specializing in your field or industry. These platforms often have job postings that aren't advertised on major job search websites.
Company websites: Check out the careers section on company websites that interest you. Even if they don't have any current openings, you can often submit your resume for future consideration.
Conclusion
Being labeled as undesirable can be a challenging experience. However, it's important to remember that this feeling can be turned into a unique advantage in your job search. You can unlock new employment opportunities by taking a strategic approach, evaluating your unique challenges objectively, and maximizing your job search efforts.
Don't forget to create a standout resume that highlights your strengths and skills, and master your interview skills to impress potential employers. Seeking career advice and investing in professional development is essential to increase employability.
Finally, remember that not all job opportunities are advertised widely. To discover hidden job opportunities, leverage your connections, attend industry events, and utilize niche job boards.
FAQs
What is being undesirable?
Being unhirable refers to the perception that an individual is not employable or lacks the necessary qualifications to secure a job.
How can I evaluate my unique challenges?
To evaluate your unique challenges, take a step back and objectively assess your skillset, experience, and any potential limitations you may face. This self-reflection can provide valuable insights into areas that may need improvement or further development.
How can I create a standout resume?
Crafting a standout resume involves highlighting your unique strengths and qualifications. Focus on showcasing relevant experiences, skills, and accomplishments that align with the job you are applying for. Tailoring your resume to each specific position can make a significant difference in grabbing the attention of potential employers.
What are some interview skills I should master?
To master interview skills, it's essential to prepare thoroughly. Practice answering common interview questions, research the company, and develop concise and compelling responses. Additionally, work on presenting yourself confidently and leaving a lasting impression on employers.
To discover hidden job opportunities, leverage your connections, attend industry events, and utilize niche job boards that cater to your specific field. Tapping into the hidden job market can uncover employment opportunities that may not be widely advertised.
Credits
Featured Image: Credits crossstudio via Canva.com
In-article Image: Credits iJeab via Canva.com