Disclaimer: We sometimes use affiliate links in our content. For more information, visit our Disclaimer Page. 
Innovation management is crucial for organizations looking to stay competitive and drive growth. It involves stimulating creativity and implementing management tools to guide the innovation process effectively.
By fostering a culture of innovation and implementing effective innovation strategies, organizations can successfully navigate the challenges of the innovation process and achieve their goals. This article will explore the key techniques and best practices for innovation management to help organizations build a roadmap to success.
Key Takeaways:
Innovation management is essential for driving organizational success.
Creativity stimulation and management tools are critical for guiding the innovation process.
Effective innovation management requires a culture of innovation and the implementation of innovation strategies.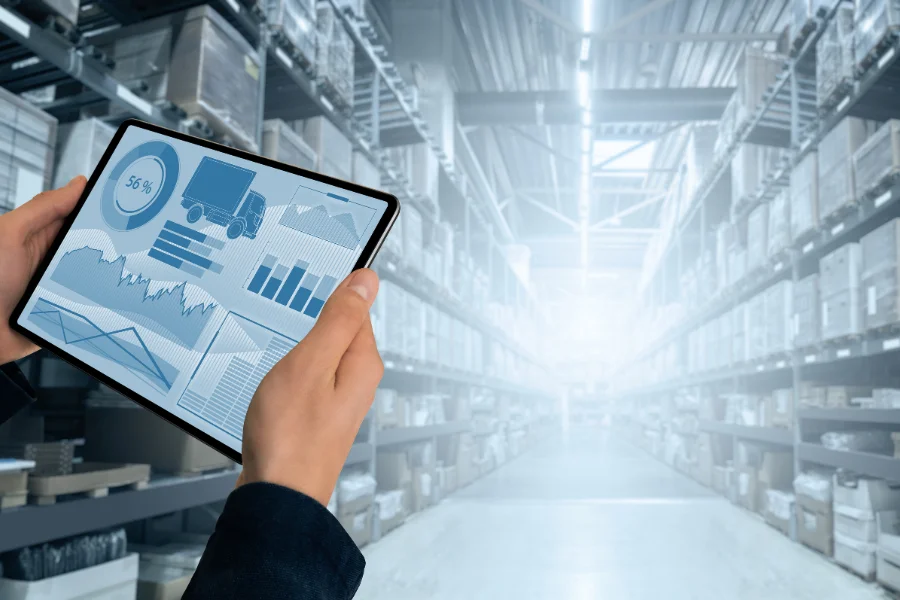 Understanding the Innovation Management Techniques
Effective innovation management requires a deep understanding of the innovation process. This process involves several stages: idea generation, feasibility analysis, prototyping, and implementation. However, the process is not linear and requires an iterative approach to refine ideas and improve outcomes.
Idea generation is the first stage of the innovation process, and it involves the creation of new ideas that meet a specific need or solve a problem. Ideas can come from various sources, including brainstorming sessions, customer feedback, or market research. The goal is to generate a large number of ideas and then evaluate them based on several criteria, such as feasibility, market potential, and alignment with the organization's goals and objectives.
After idea generation, the next stage in the innovation process is feasibility analysis. This stage involves evaluating the viability of the idea and assessing its potential impact on the organization. Feasibility analysis helps to identify potential obstacles and risks and determine the resources required to implement the idea.
Prototyping is the third stage of the innovation process, and it involves developing a physical or digital representation of the idea. Prototyping helps to visualize the idea and identify areas that require improvement. It also enables stakeholders to provide feedback, which can be used to refine the idea further.
The final stage in the innovation process is implementation. This stage involves bringing the idea to life and executing it in the organization. Implementation requires effective project management and collaboration among various stakeholders. It also requires continuous monitoring and evaluation to ensure the innovation achieves its intended goals.
The innovation process is not linear and requires an iterative approach to refine ideas and improve outcomes. Effective innovation management involves understanding each stage of the innovation process and effectively managing and navigating through each stage to ensure successful innovation outcomes.
Developing Innovation Strategies
Innovation is critical for organizational growth and success, but it needs to be managed effectively to achieve desired outcomes. Developing innovation strategies tailored to an organization's goals and objectives is crucial to innovation management.
Organizational culture plays a key role in fostering innovation. A culture that supports experimentation, creativity, and risk-taking can drive innovation initiatives forward while mitigating potential risks. Organizations should prioritize creating a culture that encourages employees to think outside the box and share their ideas without fear of judgment or failure.
Risk management is another vital component of innovation strategy development. While risk is inherent in any innovation initiative, it can be managed effectively by identifying potential risks early on, developing contingency plans, and monitoring progress regularly.
When developing innovation strategies, it's crucial to align them with the overall goals and objectives of the organization. This alignment ensures that innovation initiatives are relevant and add value to the organization.
Effective innovation strategies require a multidisciplinary approach involving experts from various organization areas. Collaboration and communication across teams can drive innovation and ensure that initiatives are implemented efficiently.
Technology Innovation: Driving Growth
The rapid pace of technological transformation has made innovation a key driver of business growth and competitiveness. Harnessing the power of technology innovation requires a collaborative approach that brings together diverse skill sets and expertise.
Effective collaboration involves creating a work environment that fosters communication, knowledge sharing, and teamwork. By leveraging the strengths of individual team members, organizations can develop innovative solutions that address complex challenges and meet customer needs.
Collaboration Strategies:
Project Execution Tips:

Promote open communication
Encourage diverse perspectives
Build trust and respect
Embrace experimentation and risk-taking

Define clear project goals
Establish timelines and milestones
Assign roles and responsibilities
Monitor progress and adjust as needed
Efficient project execution is another critical component of successful technology innovation. This involves developing a framework that enables teams to move quickly from ideation to product delivery while ensuring quality and minimizing risk.
By integrating collaboration and project execution into their innovation processes, organizations can unlock the full potential of technology innovation to drive sustainable growth and competitive advantage.
Building an Innovation Culture
Leadership plays a crucial role in building an innovation culture within organizations. Successful leaders understand the importance of creating an environment that fosters experimentation and learning from failures.
An innovation culture is characterized by a mindset that values creativity, collaboration, and risk-taking. Leaders who prioritize innovation understand that it requires a long-term commitment and continuous effort.
The Role of Leadership
Leaders must set an example by encouraging and rewarding innovative ideas and initiatives. They must inspire their teams to push boundaries and strive for excellence.
Effective leaders recognize the importance of creating feedback loops that facilitate open communication and allow for adjustment and improvement. They also understand that building an innovation culture requires a focus on creating a diverse and inclusive workplace that nurtures different perspectives and approaches.
The Importance of Feedback Loops
Feedback loops are an essential component of an innovation culture. They allow leaders to continuously gather and analyze information about their innovation initiatives and make data-driven decisions.
Effective feedback loops require a culture that values transparency, communication, and collaboration. They also require the implementation of appropriate tools and processes that enable organizations to gather and analyze feedback effectively.
The Role of Risk-Taking
Leaders must also encourage risk-taking within their organizations. An innovation culture requires a willingness to take calculated risks and experiment with new ideas and approaches.
Effective leaders understand that not every innovation initiative will be successful but that failures provide valuable insights and learning opportunities. They create an environment that empowers their teams to take risks while also providing appropriate support and resources.
Innovation culture is a critical success factor for organizations seeking to drive growth and competitiveness. Leaders who prioritize innovation, create feedback loops, encourage risk-taking, and foster a diverse and inclusive workplace, are more likely to achieve innovation success and drive organizational success.
The Innovation Framework: A Roadmap to Success
Developing a structured innovation framework is crucial for organizations to effectively manage and guide their innovation initiatives. The framework provides a roadmap for the entire innovation process, from idea generation to implementation and success measurement.
Prototyping: A key component of the innovation framework is prototyping. Prototyping involves creating a preliminary version of the innovation solution to test and refine before fully implementing it. This helps to identify any potential issues early on and allows for continuous improvement throughout the process.
Collaboration: Collaboration is another crucial aspect of the innovation framework. By involving cross-functional teams and encouraging open communication, organizations can effectively manage the innovation process and ensure all stakeholders are aligned and working towards the same goal.
The innovation framework should also include a focus on continuous improvement, with regular feedback loops and iterative processes to refine and enhance the innovation solution over time.
Implementing Innovation: Overcoming Challenges
Implementing innovation within an organization can be a challenging process. In this section, we will explore some of the common challenges organizations face when it comes to innovation implementation and provide strategies for overcoming them.
Organizational Innovation
One of the key challenges organizations face when implementing innovation is creating a culture that supports it. Innovation requires a willingness to take risks and experiment with new ideas, which can be difficult to foster in a traditional, risk-averse organizational culture. Organizations must first create a culture that values innovation and rewards risk-taking to overcome this challenge.
Leaders must set a clear vision for innovation and provide the necessary resources and support to help teams achieve it. Additionally, organizations should encourage collaboration and open communication to promote idea-sharing and experimentation.
Project Execution
Another common challenge when implementing innovation is executing the project effectively. Innovation projects often require significant investments of time, money, and resources, which can be daunting for organizations. To overcome this challenge, it is crucial to have a well-defined project plan that outlines goals, timelines, and resource requirements.
Organizations should also establish clear roles and responsibilities for team members and ensure that everyone is aligned with the project's goals and objectives. Effective communication and collaboration are essential for successful project execution and can help teams overcome challenges as they arise.
Risk Management
Risk management is another critical factor when implementing innovation. Innovation inherently involves risk, and organizations must be prepared to manage and mitigate potential risks throughout the project lifecycle. To overcome this challenge, teams should conduct a thorough risk assessment at the outset of the project to identify potential risks and develop strategies for managing them.
Additionally, organizations should establish clear decision-making processes that balance risk and reward, ensuring that the potential benefits of innovation outweigh the risks.
In summary, implementing innovation within an organization can be challenging, but with the right strategies and mindset, it is possible to overcome these challenges. Organizations can drive successful innovation outcomes and achieve their goals by creating an innovation-focused culture, executing projects effectively, and managing risks.
Measuring Innovation Success
Measuring innovation success is crucial to understanding your innovation efforts' impact and identifying improvement areas. It's important to choose the right metrics and indicators to measure your innovation initiatives' success accurately.
Feedback loops are essential in measuring innovation success. By continuously gathering feedback from stakeholders, you can assess the effectiveness of your innovation efforts and make necessary adjustments.
Iterative processes are also important in measuring innovation success. By using a continuous improvement approach, you can refine your innovation strategies and achieve better outcomes over time.
| Metric | Description |
| --- | --- |
| Innovation pipeline | Measures the number of ideas in the pipeline, and how many of these ideas are being developed into prototypes or products |
| Revenue from new products | Measures the amount of revenue generated from new products or services launched as a result of innovation efforts |
| Employee engagement | Measures the level of employee engagement and satisfaction in the innovation process |
It's important to keep in mind that measuring innovation success is not a one-size-fits-all approach. Different organizations may have different goals and objectives and may need to tailor their metrics accordingly.
By focusing on feedback loops, iterative processes, and the right metrics, you can effectively measure the success of your innovation initiatives and continue to drive growth and competitiveness for your organization.
Conclusion
Innovation management is a critical function that drives growth and competitiveness in today's business landscape. Organizations that effectively stimulate creativity, navigate the innovation process, develop strategies, and foster an innovation culture are better positioned to succeed.
Implementing innovation initiatives, however, can come with challenges. Effective project execution, risk management, and organizational alignment are key to overcoming these obstacles. Additionally, measuring innovation success through feedback loops and iterative processes ensures continuous improvement and refinement of innovation efforts.
FAQs
What is innovation management?
Innovation management refers to the process of guiding and facilitating innovation within organizations. It involves stimulating creativity, implementing management tools, and strategically managing the entire innovation process.
What is an innovation culture, and how is it built?
An innovation culture is a work environment that encourages and supports innovation. It is built through leadership that values and promotes innovation, creating feedback loops for idea generation and experimentation and fostering a safe and supportive environment for risk-taking and learning from failures.
Why is risk management important in innovation?
Risk management is important in innovation as it helps organizations identify and mitigate potential risks and uncertainties associated with new ideas and initiatives. It allows for calculated decision-making and ensures that innovation efforts are aligned with the organization's overall strategy.
What is an innovation framework, and how does it contribute to success?
An innovation framework provides a structured approach and roadmap for organizations to manage and drive innovation. It typically includes components such as idea generation, prototyping, collaboration, and continuous improvement. Following an innovation framework helps organizations stay focused, prioritize resources, and drive successful innovation outcomes.
How can organizations effectively manage the innovation process?
Organizations can effectively manage innovation by establishing clear goals and objectives, providing resources and support, fostering collaboration and communication, and implementing structured innovation management frameworks.
Credits
Featured Image: Credits Marcela Ruth via Canva.com
In-article Image: Credits Scharfsinn86 via Canva