Disclaimer: We sometimes use affiliate links in our content. For more information, visit our Disclaimer Page. 
Money is always a major factor when it comes to car purchases. Even with solid credit and work security, saving for a new car is difficult.
Getting behind the wheel of your dream car doesn't have to break the bank. There are numerous strategies that can make financing a vehicle within your reach.
To help you, we'll cover seven effective ways to finance your next car purchase. Learn about leasing, loans, and other ways to get your ideal car without breaking the bank.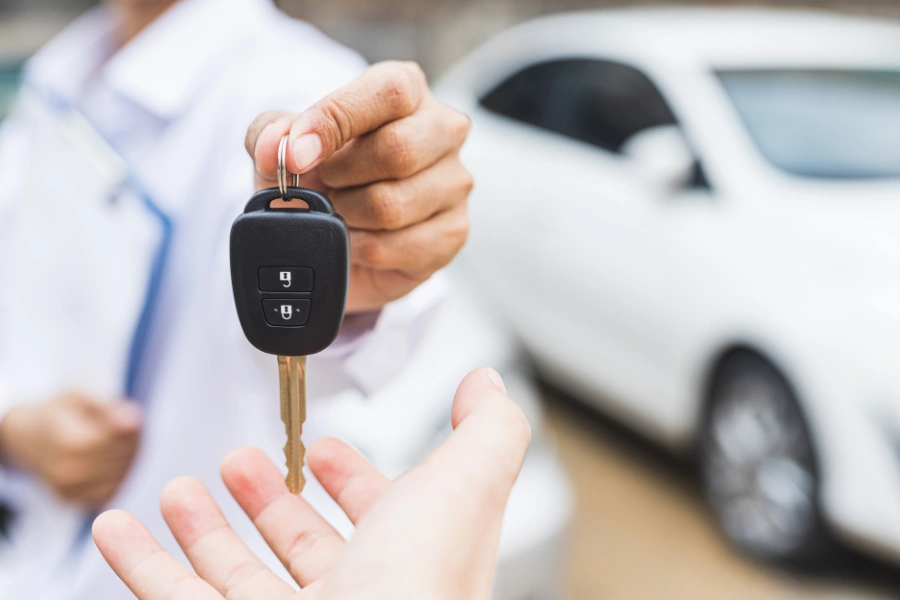 Stick To Your Budget
Before you start shopping for cars, know precisely how much you can afford to spend on a new vehicle. Remember that car investment price isn't everything. It includes insurance, taxes, and upkeep to factor into your budget. 
By sticking to a set budget, you can avoid overspending and ensure that the car you choose is within your financial means. For example, you want to buy a Mazda CX-30 but can't afford to pay the full price. Look for ways to make the car more affordable, like opting for a longer loan term with lower payments or negotiating a better lease rate.
Research Your Financing Options
So you've finally decided on the car of your dreams. But let's face it, buying a car can be a big investment, and figuring out how to pay for it can be overwhelming. Many financing alternatives are available to help you drive.
Whether you want to take out a loan from your bank or credit union, explore in-house financing deals with the dealership. Also, consider leasing instead; each option has its perks and downsides.
Compare Different Lenders
When purchasing a car, finding a suitable auto loan can be just as vital as finding the perfect car. So, don't be hasty in picking a lender! It's always better to compare the different lenders to see which offers the best deal.
It implies you should consider interest rates, repayment terms, and other loan expenses. Don't worry, and you don't have to do it all alone! Ask friends or family who recently financed a car for guidance. They may be able to recommend a lender that they had good experiences with.
Negotiate the Price
Negotiating the price can be a little intimidating, but with a little bit of research and confidence, you'll be able to snag a good deal and walk away with a sweet ride. Know what other suppliers are providing before you buy.
Armed with this information, you'll be able to negotiate with conviction and a clear understanding of what you want. And remember, no matter how enticing those flashy upgrades are, stick to your budget.
Shop Around For Insurance
Buying a new vehicle is thrilling, but have you considered what insurance you need? Don't fret, you can easily shop around and compare rates from various insurance companies to find the best coverage for your shiny new ride.
Just be sure to carefully read the policy details and ask about any additional fees. You don't want future expenses to surprise you. So take the time to shop around and find the perfect insurance policy for you and your new wheels.
Know Your Credit Score
You know what they say – knowledge is power! And when it comes to your credit score, that couldn't be more true. It's crucial to understand your score while applying for loans. Is it good? Bad? Somewhere in between?
All of these questions can be answered by checking your credit report on the reg. It will show you what lenders see and help you spot red flags. So arm yourself with knowledge and take charge of your credit score.
Get a Co-Signer
The mighty co-signer may be what you need to make those wheels a reality. You may be wondering, "What the heck is a co-signer?" A co-signer decides to be responsible for your loan if you're unable to make payments. That's right, and they're essentially signing up to be your financial backup.
But be warned, it's a big ask! Only ask someone you completely trust, like your beloved family member. You shouldn't squeeze them too much because their finances are in danger. With a little help from a co-signer, you'll be rolling down the highway in no time.
Conclusion
Financing a car can be stressful and complicated. You'll locate the right financing choice with some clever research and decision-making. Consult a financial advisor or credit counsellor for personalised assistance when in doubt.
And don't forget – take the time to shop around so you're getting the best deal possible. Now let's get rolling and find you those wheels. Good luck!