Disclaimer: We sometimes use affiliate links in our content. For more information, visit our Disclaimer Page. 
Zara, founded in 1974 by Amancio Ortega and Rosalía Mera, is a Spanish fast-fashion retailer with headquarters in Arteixo, Galicia. It is the flagship chain of the Inditex group, the world's largest apparel retailer. The company has over 2,000 stores in more than 70 countries.
Zara's products are based on 20 to 30 basic designs refreshed every two weeks. In addition, new collections are delivered twice a week to Zara physical stores so that there is always something new for customers to buy.
Zara has been a dominant force in the fashion industry for many years. But as competition heats up, Zara is facing more and more challenges. Some of the most notable competitors include H&M, Uniqlo, Gap, and Old Navy.
Apart from Zara, these companies focus on innovation and mass production. They constantly introduce new products and designs to keep up with changing trends. This has helped them attract a new generation of customers looking for something different from what Zara offers.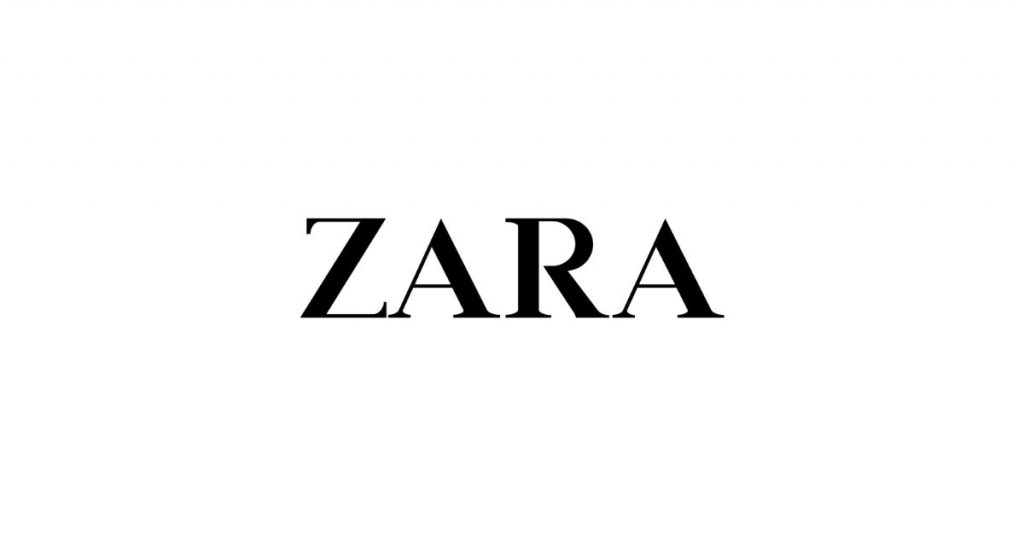 Zara also dominates the market with its "fast fashion" production model, which allows it to sell products cheaply while maintaining a feel for high-end products.
More recently, after the recession began hitting Spain, unemployment rates were alarming 18%, making Zara's net income dive.
Last year's (2021) first-quarter revenue was €11.94 billion, but it still outperforms competitors such as H&M overall, which made €4 billion less last year. Zara has a market share of 11% in the global apparel industry.
Related: Gartner Competitor Analysis
SWOT Analysis:
Strengths
Dominance in the fashion industry
Quick turnaround time for new collections
Huge variety of clothes, accessories, and home decor
Weakness
Their clothes are overpriced for what you get
They don't have an upgraded list of stores
They use subpar manufacturing
Opportunities
Use of technology to improve the online shopping experience
Expansion into new markets
Continued focus on design and trendsetting garments
Increased marketing efforts to attract a broader customer base
Improved customer service
Threats
High competition from fast-fashion retailers
Expanding the retail presence of competitors
Rising labor costs in developing countries
Slower growth in Europe and North America
Economic instability and uncertainty due to pandemic
Top 7 Zara Similar Companies:
H&M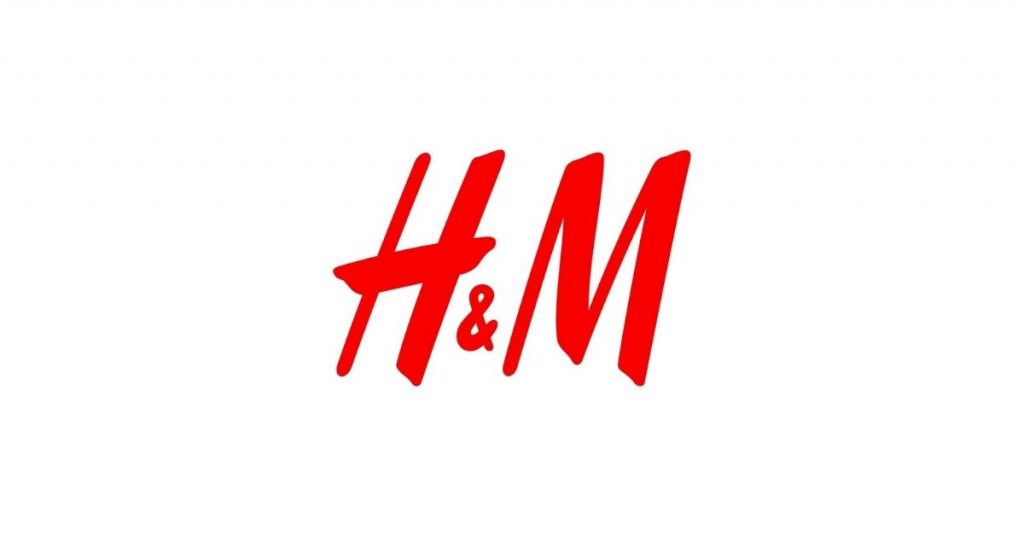 H&M was founded in 1947 by Erling Persson. The company started as a small store in Vasteras, Sweden, and quickly grew into one of the world's leading retailers. Today, H&M has over 2,300 stores in 53 countries.
The company is known for its high-quality fashion at the best price, which appeals to everyone. H&M also focuses on sustainability and has partnered with the Better Cotton Initiative to improve worldwide cotton farming practices.
H&M's product range includes everything from basics to statement pieces. The company also offers a wide range of sizes, so that everyone can find something they love.
In addition, H&M frequently collaborates with leading fashion designers to create one-of-a-kind collections. These collaborations have included names like Karl Lagerfeld, Stella McCartney, and Versace.
Market share and annual revenue
H&M is one of the leading fast-fashion retailers in the world. H&M has a net income of $2.5 billion and earnings per share of $3.14. In addition, the company has a solid financial position, with earnings per share of $2.69 and a P/E ratio of 31.72. This makes H&M a strong investment option for those looking to invest in fast fashion.
Uniqlo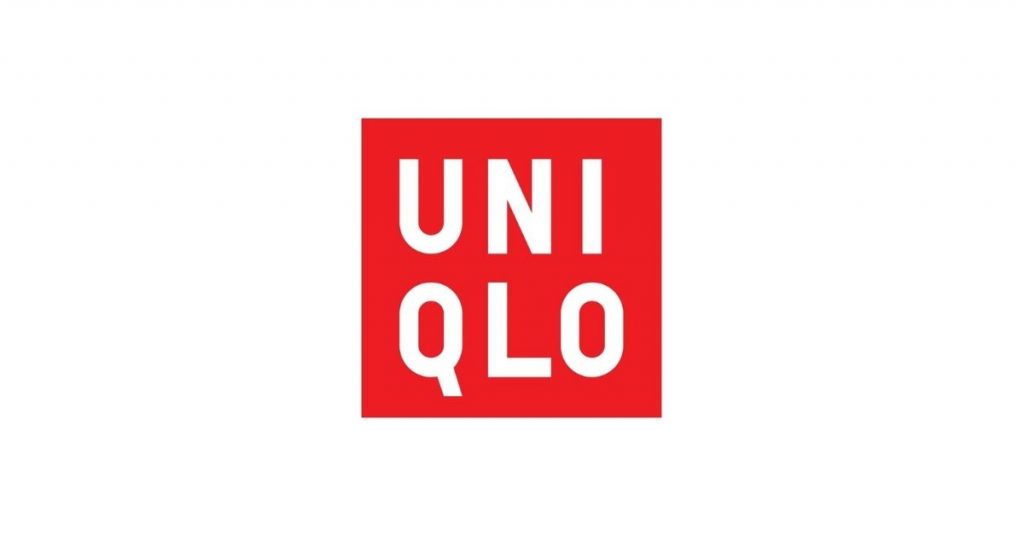 Uniqlo is a Japanese fast-fashion retailer founded in 1949. The company has a strong foundation in technology and innovation, which has helped it become a leading industry force.
Uniqlo offers high-quality products at an affordable price, and they are constantly expanding their product line to meet the needs of their customers.
In addition to their retail stores, Uniqlo also operates an online store that allows customers worldwide to purchase their products.
Market share and annual revenue
Uniqlo's market share is estimated to be around 5%, small compared to Zara's market share of about 11%. However, Uniqlo is growing rapidly, and its annual revenue is estimated to be around $11 billion, which is comparable to Zara's yearly revenue of $13 billion.
Uniqlo is profitable and has a healthy balance sheet. Its earnings per share are estimated to be around $0.90, and its P/E ratio is about 20. This indicates that investors believe there is room for Uniqlo's stock price to grow.
Gap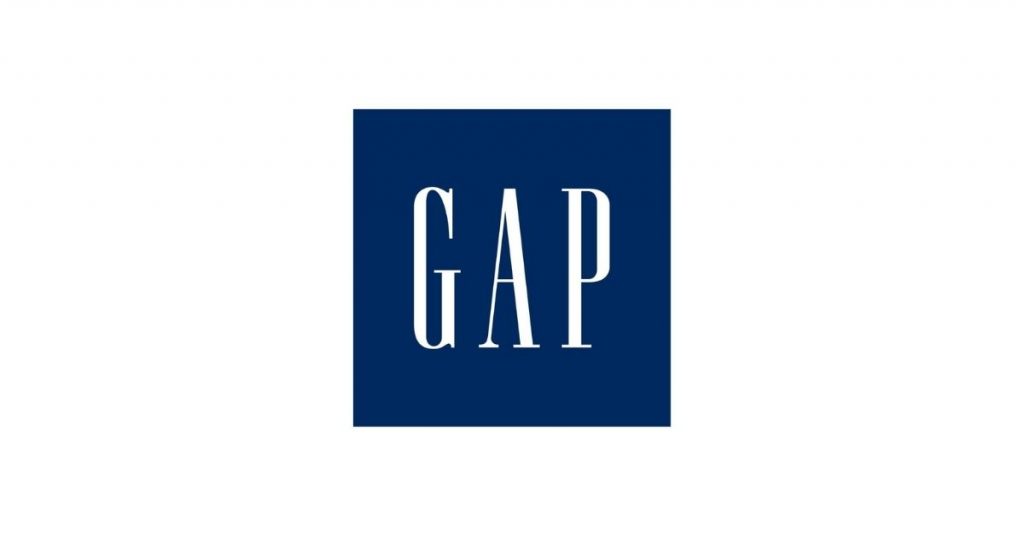 Gap is one of the most popular clothing brand names in the world. It was founded in 1969 by Donald and Doris Fisher. They opened the first Gap store in San Francisco, and it was an immediate success. The company's mission is to "provide clothing and accessories that are both stylish and cheap."
Gap has always been a pioneer in the fashion industry. They were one of the first companies to offer affordable, premium-quality clothing. And they continue to update their inventory regularly, so customers can always find something new and exciting.
One thing that sets Gap apart from other clothing brands is its commitment to sustainability. They use eco-friendly materials and production methods, and they work to reduce their carbon footprint.
Gap also has a strong philanthropic mission. They support numerous charities and work to create opportunities for underprivileged youth.
Overall, Gap is a well-rounded brand with something for everyone. So if you're looking for stylish, affordable t-shirts and hoodies, Gap is worth checking out.
Market share and annual revenue
GAP is a chain of clothing stores with over 1,500 store locations in the United States. It offers a range of clothing and accessories for men, women, and children. The company has faced competition from fast-fashion retailers like Zara in recent years, but it still holds a significant market share in the industry.
In 2017, GAP generated over $16 billion in revenue. Its earnings per share (EPS) was $3.14 in 2017, and its price-to-earnings (P/E) ratio is currently 24. This means that investors are willing to pay $24 for every $1 of GAP's earnings. This is a sign of confidence in the company's long-term prospects.
Forever 21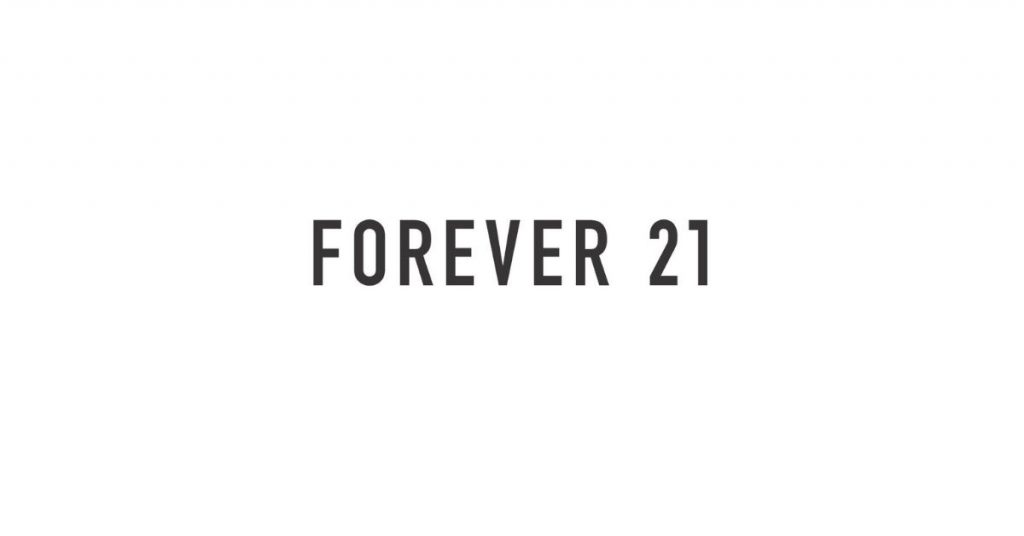 Forever 21 was founded in 1984 by the husband, and wife duo Do Won and Jin Sook Chang. The store started as a small retailer in Los Angeles and has expanded to become a global brand.
Forever 21 is known for its trendy clothing options and has become a significant competitor to Zara. Some of the brand's most popular products include denim, dresses, and accessories.
One of the things that set Forever 21 apart from other fast fashion brands is its foundation. The company is committed to giving back to the community and has partnered with various charities over the years to support causes such as education and cancer research.
Forever 21 also focuses on sustainability, using recycled materials in its products whenever possible.
Market share and annual revenue
Forever 21 offers chic but affordable clothing under the slogan "expect more, pay less." They carry an average of 75 seasonal looks per store each season and stock most items in small or medium sizes only. Most of their stores are located in North America, but they also have international locations like Austria, France, Poland & UK.
They sell clothing for both sexes and all ages (including maternity). According to Nielsen Retail Scanner data, more than half (53%) of their customers are Millennial women; furthermore, they see that young consumer's retailer choice as hugely important to their brand loyalty by a margin of 82%.
In February 2018, Forever 21 generated nearly $US 16 billion in sales. This made them the third-largest specialty retailer in the US, and they continue to grow at a rate of around 15% per annum.
While this is impressive, it's still some way behind Zara, which generated $US 25.23 billion in 2017. Nevertheless, Forever 21 is a serious contender in the fast fashion space and should not be underestimated.
Gucci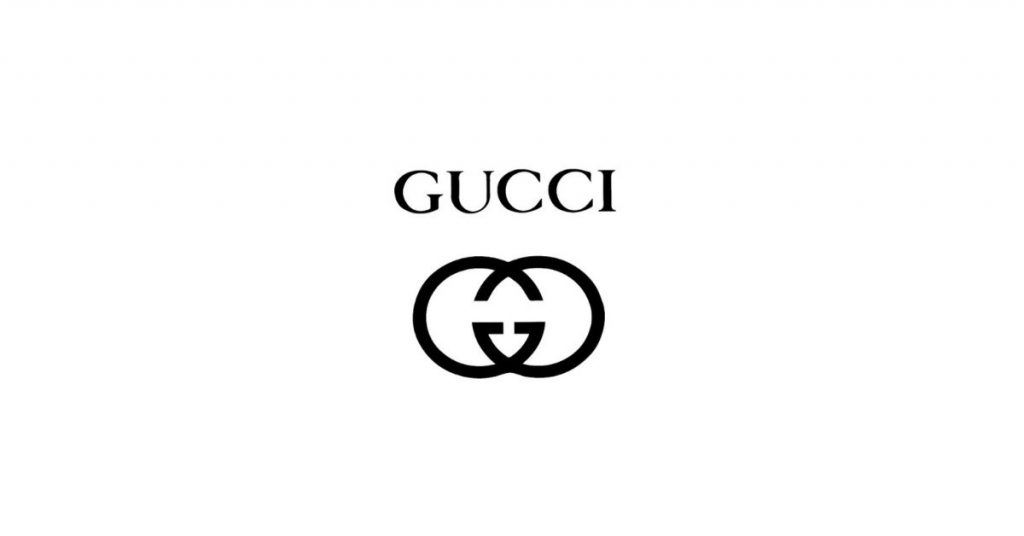 Gucci is an Italian luxury fashion and leather goods company founded by Guccio Gucci in Florence in 1921. The company sells a wide range of products, including clothing, accessories, luggage, watches, perfume, and home furnishings. Gucci is also the fastest-growing luxury brand.
The company has a foundation that Frida Giannini started in 2012. The foundation's goals are to "support creativity and craftsmanship in Italy; promote young designers; and help preserve the country's cultural heritage."
Gucci also has a wide array of products that it sells. These products include clothing, handbags, watches, sunglasses, shoes, and perfumes. Gucci is also the fastest-growing luxury brand.
Market share and annual revenue
Gucci is a fashion powerhouse, with a market share of over 10% and annual revenue of over $4 billion. While Zara has been a dominant force in the industry for many years, Gucci quickly gained ground.
Its innovative designs and high-quality products have earned a loyal following among luxury shoppers. Gucci also enjoys a strong online presence, with over 14 million followers on Instagram.
With so much going for it, Gucci is sure to remain one of the top players in the fashion industry for years to come. Gucci Group's net profit for 2018 was $804 million with total assets at $4.0 billion and equity at $5.9 billion; its annual revenue has steadily increased over time to reach 3.8 billion euros (2016). 
Mango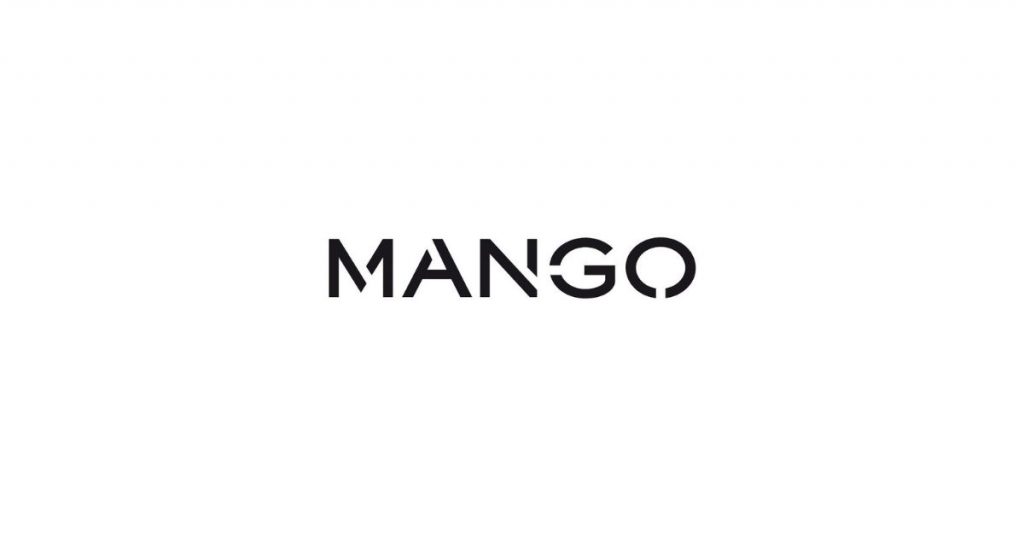 Mango was founded in 1984 by brothers Isak and Nahman Andic. It started as a small family business selling women's clothing from a small store in Barcelona. It has since become a leading fashion retailer, with over 2,000 stores in over 100 countries.
Mango's product range includes clothing for women, men, and children and accessories, home decor, and beauty products. It offers a wide variety of styles, from formal wear to casual streetwear. Mango also has a strong online presence, with an extensive e-commerce store that sells to customers worldwide.
What makes Mango stand out from the competition is its focus on quality and trendiness. Its clothes are always up-to-date with the latest trends and are made from high-quality materials. Mango also offers good value for money, with lower clothing prices than many other leading fashion retailers.
Market share and annual revenue
With its 2019 revenues over $7 billion ($7,017 million), the clothing retailer of Mexico-based designs grew by 6% from its 2017 revenue of 736 million US dollars ($736 million). This impressive growth means that Mango boasts an annual turnover similar to that of Zara-rival H&M with reported retail sector sales of 9 billion euro (~11 billion USD) in 2018 alone.
Investors are already on the lookout for developments next year when they hope Mango will continue this trajectory while also enhancing their position in two key areas: omnichannel and menswear.
Mango is frequently seen as a close second to Zara, but it may soon be in the lead with its increasing sales figures. With this in mind, it will be interesting to see how Zara responds, especially as they face increased competition from Mango and the likes of Uniqlo, ASOS, and Primark.
M&S
Marks and Spencer (M&S) is a leading British retailer founded in 1884. The company operates over 700 stores in more than 40 countries and employs over 78,000 people. M&S sells a wide range of products, including clothing, home furnishings, food, and wine.
M&S has a rich history dating back more than 130 years. In 1884, Michael Marks and Thomas Spencer opened a small penny-bazaar in Leeds, England. The store was successful, and the pair soon opened additional stores across the country. Then, in the early 1900s, M&S began selling clothing, which became its main product line.
M&S has been a dominant force in the British retail industry for many years. However, in recent years the company has faced increasing competition from rival retailers such as Zara and Next. As a result, M&S has been forced to adapt its business model and offer new products and services.
Despite the challenges posed by competitors, M&S remains a leading retailer with a strong brand identity. In addition, the company has a large customer base and attracts new customers with its wide range of products and services. As a result, M&S is well-positioned to compete in the global retail target market and will likely remain a significant player for many years to come.
Market share and annual revenue
Marks and Spencer is a successful British retailer. It stocks products that cover clothing, food, and inexpensive household items. M & M&S also acts as a supply chain retailer by acquiring the famous Mr. Kipling brand in 2008 and operating in 50 countries across Asia, Africa, and Europe. Their net sales in FY2016 surpassed 7 billion pounds sterling (about $9 billion).
M&S grew rapidly throughout the 20th century, reaching over 2000 stores by 1999. However, this expansion proved to be the root of its problems. The company had become too big, complex, and slow to respond to competitors.
M&S is a very profitable company, with earnings per share of 6.03 pounds sterling (about $8.00) and a P/E ratio of 15.72. This indicates that the market is expecting future growth in revenues for M&S. The company has a dividend yield of 3.66%, suggesting that it is returning a significant amount of its profits to shareholders in the form of dividends.
Related: Etsy Competitors
Closing thoughts
Zara has been a dominant force in the fashion industry for many years, but as competition heats up, Zara is facing more and more challenges.
While each of these brands has its unique selling points, Zara remains a top contender in the market. With its fast production facilities and trendsetting styles, Zara will likely continue to be a significant player in the fashion world for years to come.