Disclaimer: We sometimes use affiliate links in our content. For more information, visit our Disclaimer Page. 
Workplace etiquette is the set of norms and standards that govern professional behavior in a workplace. It is essential for creating a positive and productive work environment. Good workplace etiquette establishes respect, fosters collaboration, and improves productivity.
Office etiquette is crucial for maintaining a professional demeanor and upholding the reputation of the organization. Workplace norms, such as punctuality, respect for personal space, and appropriate dress code, contribute to a positive work culture. Professional behavior and ethics establish trust and build strong relationships between colleagues and superiors.
This guide will provide essential tips and guidelines for workplace etiquette, including communication skills, dressing appropriately, respecting personal space, and time management. It will also address challenges in handling difficult situations, embracing diversity, and maintaining professionalism in remote work environments.
Key Takeaways
Workplace etiquette establishes professional behavior and fosters a positive work culture.
Office etiquette includes punctuality, appropriate dress code, and respect for personal space.
Effective communication, time management, and teamwork are integral to workplace etiquette.
Cultural sensitivity and inclusivity are crucial for a diverse and inclusive workplace.
Virtual professionalism and remote work etiquette are essential in the digital age.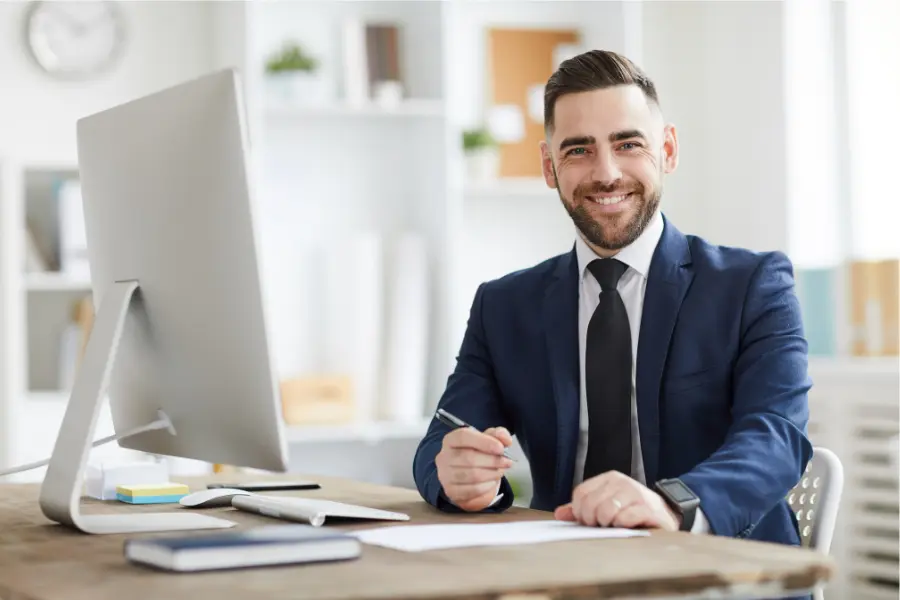 Understanding Workplace Etiquette
Workplace etiquette refers to the norms, conduct, professionalism, ethics, and behavior expected in a workplace. It plays a critical role in establishing a positive work culture and contributes significantly to employee morale and productivity. Workplace etiquette is all about creating a harmonious and respectful environment by adhering to certain standards of behavior.
Adopting good manners and etiquette is an essential aspect of creating a positive impression and building strong relationships with colleagues. Professionalism, ethics, and good manners are the foundation of workplace etiquette and serve as a benchmark for all employees. Workplace etiquette is crucial because it impacts how employees interact with each other, customers, and other stakeholders.
Effective workplace etiquette involves following workplace norms and exhibiting good conduct. It includes being respectful to colleagues, listening actively, and communicating concisely. Other crucial aspects of workplace etiquette include arriving on time, dressing appropriately, and maintaining personal hygiene.
Understanding Workplace Norms
Workplace norms refer to the unwritten rules that dictate behavior in a particular work environment. Understanding workplace norms is essential because it helps employees navigate the unspoken expectations of the workplace. Adhering to workplace norms is vital for creating a harmonious work culture and maintaining professionalism.
Professionalism in the workplace entails exhibiting a high level of ethics, integrity, and good manners. It involves showing respect for colleagues, clients, and other stakeholders. Demonstrate professionalism by being courteous, prompt, and reliable.
Good manners are essential in the workplace, as they create a positive work environment and help build strong relationships with colleagues. Simple things such as saying "please" and "thank you" go a long way in creating a positive impression and building trust.
Communication Skills in the Workplace
Effective communication is essential for maintaining workplace etiquette. Clear and concise communication can avoid misunderstandings and improve collaboration among team members. Active listening is a critical aspect of effective communication as it enables one to understand others' perspectives and respond appropriately.
Employees should strive to maintain a professional tone in all their communications, whether in person or through digital channels. Avoid using jargon and acronyms that may not be understood by all team members. Email communication should be articulate and to the point.
When communicating with colleagues, be mindful of their time and schedule. If you need to set up a meeting, make sure to give advanced notice and provide an agenda for discussion. During meetings, stay focused and avoid distracting activities such as checking emails or using your phone.
Dress Code and Personal Hygiene
Dressing appropriately and maintaining personal hygiene is crucial for creating a professional work environment. A well-groomed appearance not only creates a positive impression but also helps in maintaining personal and workplace hygiene.
Here are some tips for adhering to the office dress code and maintaining personal hygiene:
| Tip | Description |
| --- | --- |
| Dress appropriately | Refer to the company dress code policy and dress accordingly. Avoid wearing too casual or revealing outfits. |
| Maintain cleanliness | Personal hygiene should be maintained daily. Take care of grooming, brush your hair, and use deodorant. Avoid strong perfumes or colognes. |
| Be mindful of your appearance | Make sure clothes are ironed and clean. Avoid wearing wrinkled or dirty clothes. |
| Respect cultural differences | Be mindful of cultural differences and dress accordingly. Avoid wearing clothes that may offend others. |
Remember, maintaining personal and workplace hygiene is a shared responsibility and everyone must commit to achieving it.
Respect for Personal Space and Privacy
Respecting personal space and privacy is crucial in promoting workplace etiquette. It involves recognizing and taking into account the boundaries of colleagues and ensuring that their space and privacy are not intruded upon.
Boundaries differ from person to person, and it is essential to be mindful of the signals that indicate when a person is uncomfortable. For example, invading personal space can make individuals feel uncomfortable and violated, leading to distrust and discomfort in the workplace.
Avoiding physical contact except when necessary and keeping a respectful distance from colleagues are some ways to respect personal space. Additionally, it is essential to ask for permission before entering a colleague's workspace or using their personal equipment.
Respecting privacy is equally crucial as it enables colleagues to maintain their dignity and confidentiality in the workplace. Avoiding eavesdropping on conversations and respecting confidential information are ways to respect privacy. If you need to enter a colleague's workspace for a specific reason, knock on their door before entering and avoid interrupting them unnecessarily.
Punctuality and Time Management
Being on time is a fundamental aspect of workplace etiquette. Punctuality shows that you value the time and effort of others, and it sets the tone for a productive and efficient work environment. Arriving late to meetings or failing to meet deadlines can cause delays, disrupt team dynamics, and compromise productivity.
To manage your time effectively, prioritize your tasks and communicate with your colleagues to ensure everyone is on the same page. Use a calendar or planner to keep track of deadlines and appointments. Set realistic goals and establish a routine that allows you to complete your work efficiently without sacrificing quality.
Remember to factor in unexpected events or emergencies that may arise. If you do encounter unforeseen circumstances that prevent you from completing your tasks on time, communicate with your supervisor or team members as soon as possible to prevent delays and find a resolution together.
Collaboration and Teamwork
Collaboration and teamwork are essential aspects of workplace etiquette that contribute to a positive work culture. Working with others toward a common goal requires mutual respect, effective communication, and cooperation.
It is important to understand team dynamics and contribute your skills and strengths toward achieving team objectives. Actively listening to others, providing constructive feedback, and supporting team members are crucial elements of effective collaboration.
Resolving Conflicts
Conflicts are inevitable in any workplace, and resolving them professionally is critical for maintaining positive workplace relationships. When conflicts arise, it is important to approach the situation calmly, listen to all parties involved, and seek to understand each other's perspectives.
Focus on finding a mutually beneficial solution and be open to compromise. Do not engage in personal attacks or negative behavior, and strive to maintain a respectful and professional tone.
Supporting Team Members
Supporting your team members can help build trust and foster a positive work environment. Offering assistance when needed, recognizing their accomplishments, and providing constructive feedback are all ways to support your colleagues.
Maintaining a positive attitude and being willing to lend a helping hand can also contribute to a more collaborative workplace culture.
Effective Communication
Effective communication is crucial for successful teamwork and collaboration. Clearly conveying your ideas, actively listening to others, and offering constructive feedback are all key elements of effective communication.
Be mindful of your tone and language when communicating with your team members, and avoid making assumptions or jumping to conclusions. Strive to be clear and concise in your communication, and seek clarification if necessary to avoid any misunderstandings.
Use of Technology and Social Media
With the rise of technology and social media in the workplace, it's important to maintain proper etiquette when using these tools. Not only does it impact your professional reputation, but it also affects the overall workplace environment.
Technology Etiquette
When using technology, it's important to be mindful of others and the impact your actions may have. Avoid using your phone or computer during meetings unless it's necessary for the discussion. Be sure to silence your phone and never take a call or respond to a message during a meeting unless it's an emergency. Additionally, make sure to read and respond to emails in a timely manner and keep your work area clean and organized.
Social Media Etiquette
When it comes to social media, it's important to maintain professionalism and be mindful of what you post and share. Remember that anything you post online can be seen by your colleagues and even your employer. Avoid posting negative or controversial comments, and always think twice before sharing anything related to work. It's also important to keep personal social media use to a minimum during work hours.
By following these guidelines for technology and social media use, you can maintain a positive and professional workplace environment.
Handling Workplace Challenges and Difficult Situations
Let's face it, workplace challenges and difficult situations are inevitable. It's crucial to approach them with professionalism and tact while maintaining workplace etiquette.
First, it's important to understand the root of the problem and to remain calm. Open communication with colleagues is key, and active listening can help to resolve conflicts. Avoid becoming defensive or aggressive, which can escalate the situation and lead to further tension.
If the issue persists, consider seeking mediation or involving a supervisor. Sometimes an impartial third party can help to facilitate productive communication and resolution.
It's important to remember that difficult situations and challenges are opportunities for growth. By handling them with professionalism and grace, you can demonstrate your ability to problem-solve and work well under pressure.
Remember to always maintain workplace etiquette, even in the face of challenges. This includes using appropriate language and avoiding derogatory comments or behavior. Be respectful of others and their opinions, and work towards finding a solution that benefits everyone.
By handling workplace challenges with dignity and respect, you can maintain positive working relationships and promote a harmonious work environment.
Cultural Sensitivity and Inclusivity
In today's diverse workplace, it's essential to promote cultural sensitivity and inclusivity. Respecting and embracing differences not only makes for a more harmonious and respectful environment but also brings unique perspectives and ideas to the table.
To foster inclusivity, it's essential to understand and respect cultural differences. Avoid making assumptions or using stereotypes, and instead be open-minded and respectful of different backgrounds and beliefs.
One way to promote inclusivity is by acknowledging and celebrating cultural holidays and traditions. This can help create a sense of belonging and show that all employees are valued and respected.
It's also important to be mindful of language and communication when working with colleagues from different backgrounds. Avoid using slang, idioms, or expressions that may not be familiar to others, and be willing to explain or clarify when needed.
By promoting cultural sensitivity and inclusivity in the workplace, we can create a more welcoming and supportive environment where everyone can thrive.
Workplace Etiquette for Remote Work
The pandemic has caused an increase in remote work, and it is becoming a popular option for many companies. While remote work offers flexibility and convenience, it also comes with challenges that require a different approach to workplace etiquette.
Establish Communication Norms
Communication is vital in remote work, and it is essential to establish clear norms to ensure smooth communication channels. It is best to establish preferred communication channels and response time expectations to avoid delays. Responding promptly and professionally to messages in a remote work setting helps to build trust and respect.
Be Mindful of Virtual Meeting Etiquette
Virtual meetings require a different set of etiquette rules, and it is important to adhere to them to maintain professionalism. Ensure that you are dressed appropriately and have a professional background during video meetings. Avoid multitasking during meetings, and minimize background noise to ensure clear communication.
Practice Digital Privacy
In remote work, private data is often shared in digital form, and it is essential to protect it. Practice digital privacy by using secure passwords, encrypting data, and avoiding using personal devices for work purposes. Ensure that you are aware of the company's data privacy policies and guidelines.
Respect Different Time Zones
In remote work, team members may be working from different time zones, and it is essential to respect their work schedules. Avoid scheduling meetings during off-hours and be mindful of the time zone differences when communicating. Ensure that you are available during your agreed-upon work hours to avoid delays in communication.
Set Boundaries and Take Breaks
Remote work can easily blur the lines between work and personal life, and it is essential to set boundaries. Set aside a designated workspace and establish specific working hours to maintain a work-life balance. Take regular breaks to refresh and recharge, and avoid working beyond your set hours to prevent burnout.
Conclusion
Workplace etiquette is essential for creating a positive and professional environment that promotes productivity, collaboration, and respect. By following the guidelines outlined in this article, employees can improve their workplace conduct and enhance their overall work experience.
Understanding the importance of workplace etiquette, communication skills, personal hygiene, respect for personal space, punctuality, collaboration, technology use, handling workplace challenges, cultural sensitivity, and inclusivity are crucial in maintaining a professional work culture. Additionally, adapting to the growing trend of remote work and the need for virtual workplace etiquette is crucial.
Remember, workplace etiquette not only contributes to personal success but also to organizational success. It increases employee morale and job satisfaction while promoting a positive company image. By implementing the tips and guidelines provided, individuals can improve their professionalism and create a more harmonious and respectful workplace.
FAQ
What is professional etiquette and why is it important?
Professional etiquette refers to the set of courteous and appropriate behaviors expected in a work environment. It's important as it promotes a positive workplace culture, enhances relationships, minimizes conflicts, and contributes to a harmonious and productive atmosphere.
What are 10 types of etiquette?
Ten types of workplace etiquette include communication, meeting, email, dress code, workspace, telephone, punctuality, networking, respect, and professionalism.
What are all the do's and don'ts of workplace etiquette?
In terms of do's, practice active listening, offer assistance, respect personal space, follow communication protocols, and contribute positively to the work atmosphere. For don'ts, avoid gossiping, using inappropriate language, neglecting punctuality, and disrupting the workspace.
What are the 5 rules of etiquette?
The five fundamental rules of workplace etiquette involve respecting others, practicing clear communication, punctuality, professionalism in dress and demeanor, and demonstrating consideration for coworkers.
What are the workplace etiquette?
Workplace etiquette refers to the expected norms of behavior and manners in a professional environment. It includes respecting colleagues, communicating effectively, maintaining a tidy workspace, and adhering to dress codes.