Disclaimer: We sometimes use affiliate links in our content. For more information, visit our Disclaimer Page. 
In today's rapidly changing world, leaders must adapt and evolve to meet the needs of their organizations. Different leadership styles have emerged, each with its own strengths and weaknesses.
This blog post will discuss the pros and cons of transactional leadership, a popular and widely used leadership style. We will delve into the characteristics of transactional leaders, compare transactional leadership to other leadership styles, and explore the advantages and disadvantages of this approach.
What is Transactional Leadership?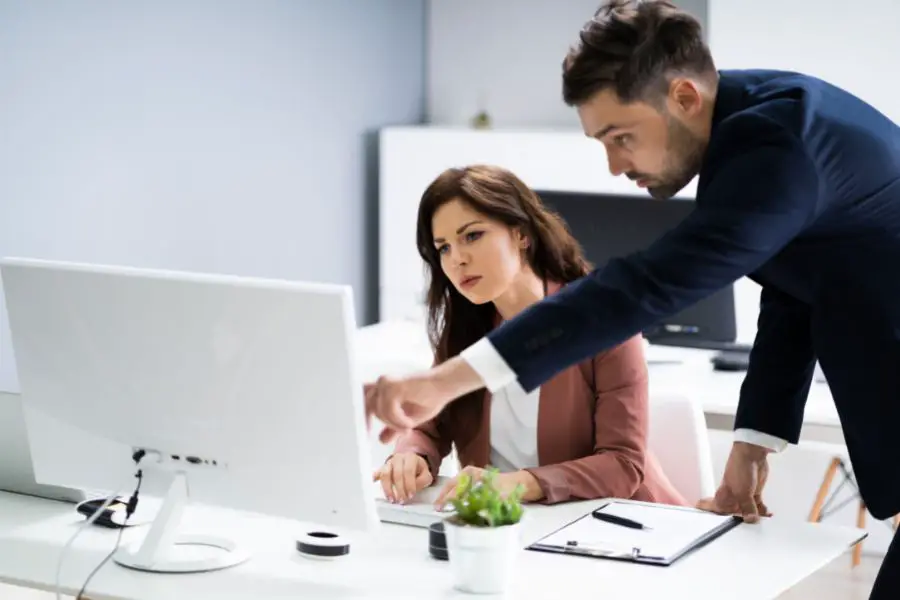 Transactional leadership is a leadership style that focuses on maintaining the status quo and achieving short-term goals through a system of rewards and punishments. Transactional leaders are primarily concerned with employee performance, adhering to established policies and procedures, and meeting targets. This management style involves controlling and directing employees to ensure the efficient operation of the organization.
History of Transactional Leadership
The transactional leadership style had its roots in the military operations of World War II, when a clear structure and clearly defined expectations were critical for success. The term "transactional leadership" was first coined by Max Weber, who described it as a rational-legal leadership style based on exchanging rewards for work performed.
Comparison with Transformational Leadership
Transactional leadership often contrasts with transformational leadership, which focuses on inspiring and motivating employees to achieve their full potential and exceed expectations. While transactional leaders focus on maintaining the status quo and achieving short-term goals, transformational leaders inspire innovation and drive long-term growth.
Both transactional and transformational leadership styles have their own set of advantages and disadvantages, and an effective leader may employ elements of both styles depending on the situation.
Related: Transactional vs Transformational Leadership
Pros of Transactional Leadership
There are several advantages of transactional leadership that contribute to its popularity and widespread use. Let's explore some of the key benefits:
1. Clear Expectations and Defined Roles
One of the main pros of transactional leadership is the establishment of clear expectations and well-defined roles. Transactional leaders provide detailed instructions and set clear goals, ensuring employees understand exactly what is expected. This structured environment helps to minimize confusion and increase efficiency, as team members know their specific responsibilities and how their performance will be evaluated.
2. High Productivity and Efficiency
Many transactional leaders are able to achieve high levels of productivity and efficiency within their organizations. By maintaining a focus on short-term goals and adhering to established policies and procedures, transactional leaders can ensure that tasks are completed quickly and accurately. The reward system in place also motivates employees to meet targets, further contributing to the efficient operation of the organization.
3. Effective in Structured Environments
Transactional leadership is particularly effective in structured environments where clear policies and procedures are in place. Examples of such environments include military operations and manufacturing settings, where a directed environment and clear chain of command are crucial for success. In these situations, the transactional leadership style can help to maintain order and ensure that tasks are completed according to plan.
4. Focus on Short-Term Goals
Focusing on short-term goals can be beneficial in certain situations, as it allows for quick decision-making and the ability to respond rapidly to changing circumstances. Transactional leaders are adept at prioritizing tasks and allocating resources to achieve immediate objectives, which can be essential in fast-paced environments or during times of crisis.
5. Motivates Employees Through Rewards
One of the key characteristics of transactional leadership is the use of rewards to motivate employees. By providing incentives for meeting targets and achieving desired outcomes, transactional leaders can encourage high levels of performance and productivity. This extrinsic motivation can be particularly effective in situations where employees may not be self-motivated or require additional encouragement to complete their tasks.
6. Active Management and Monitoring
Transactional leaders engage in active management, closely monitoring employee performance and providing feedback to ensure that goals are met. This hands-on approach allows leaders to identify issues early on and address them before they negatively impact the organization. Through active management, transactional leaders can maintain control over their teams and ensure that tasks are completed on time and to the required standard.
7. Scalability
The transactional leadership approach can be easily scaled to accommodate organizations of varying sizes, from small teams to large corporations with tens of thousands of employees. The clearly defined expectations, structured policies, and reward systems inherent in this leadership style can be easily adapted to suit the needs of any organization.
Related: Directive Leadership
Cons of Transactional Leadership
Despite its many benefits, there are also several disadvantages of transactional leadership that can hinder long-term growth and innovation. Let's discuss some of the cons associated with this leadership style:
1. Resistance to Change
One of the main cons of transactional leadership is its emphasis on maintaining the status quo, which can lead to resistance to change and a lack of innovation. Transactional leaders may be hesitant to adopt new ideas or explore new ways of doing things, which can hinder an organization's ability to adapt and grow in a rapidly changing world.
2. Limited Focus on Long-Term Growth
Transactional leaders focus on short-term goals can sometimes come at the expense of long-term growth and development. By prioritizing immediate objectives, these leaders may neglect strategic planning and fail to invest in the organization's future success. This can result in a lack of vision and direction, which can ultimately harm the organization's long-term prospects.
3. Overemphasis on Extrinsic Motivation
While the use of rewards can be an effective way to motivate employees, an overreliance on extrinsic motivation can have negative consequences. Employees may become overly focused on earning rewards and lose sight of the intrinsic value of their work. This can lead to a lack of self-motivation and a decline in overall job satisfaction.
4. Limited Employee Development
Transactional leaders may not prioritize employee development, as their focus is on achieving immediate goals and maintaining the status quo. This can lead to a lack of investment in extensive training and leadership development programs, which can limit the growth and potential of employees within the organization.
5. Passive Management and Micromanagement
While active management can be beneficial, it can lead to passive or micromanagement. Passive management occurs when leaders do not actively engage with their employees, instead relying on the reward system to motivate performance. This can result in a lack of communication and a disconnect between leaders and employees.
On the other hand, micromanagement can stifle creativity and hinder employee autonomy, decreasing job satisfaction and overall performance.
6. Inadequate Response to Complex Challenges
Transactional leaders may struggle to respond effectively to complex or unexpected challenges, as their focus on short-term goals and adherence to established procedures can limit their ability to think creatively and adapt to new situations. In these cases, a more flexible and adaptive leadership style, such as transformational leadership, may be more appropriate.
Related: Management Styles
Conclusion
The pros and cons of transactional leadership demonstrate that this leadership style can be effective in certain situations, particularly in structured environments and when focused on short-term goals. However, its limitations, such as resistance to change and an overemphasis on extrinsic motivation, can hinder long-term growth and innovation.
Ultimately, the most effective leaders recognize the advantages and disadvantages of different leadership styles and adapt their approach to best suit the needs of their organization and employees. By understanding the pros and cons of transactional leadership and other styles like transformational leadership and charismatic leadership, leaders can choose the most appropriate style for their specific context and goals.
FAQ
What is the difference between transactional and transformational leadership?
Transactional leadership focuses on managing tasks and processes, while transformational leadership focuses on inspiring and empowering followers to achieve long-term goals.
Is transactional leadership effective in all situations?
No, transactional leadership is most effective in situations where there are clear goals and a need for efficiency. In other situations, such as when creativity or innovation is needed, a different leadership style may be more effective.
How can a transactional leader motivate their followers?
Transactional leaders can motivate their followers by setting clear expectations, providing rewards for meeting those expectations, and providing punishments for not meeting them.
What are some potential drawbacks of transactional leadership?
Potential drawbacks of transactional leadership include limited creativity and innovation, limited autonomy for followers, and limited engagement and motivation.
Can transactional leadership be combined with other leadership styles?
Yes, transactional leadership can be combined with other leadership styles, such as transformational or servant leadership, to create a more effective leadership approach.