Disclaimer: We sometimes use affiliate links in our content. For more information, visit our Disclaimer Page. 
Welcome to our article on how to make conversations interesting! Have you ever found yourself stuck in a dull and unengaging conversation?
You may have had trouble connecting with someone because you didn't have much to say. Making conversation interesting is an important skill to develop, professionally or personally. Engaging in conversations can develop stronger connections and enhance your communication skills.
Key Takeaways:
Making conversation interesting is important in building connections and improving communication skills.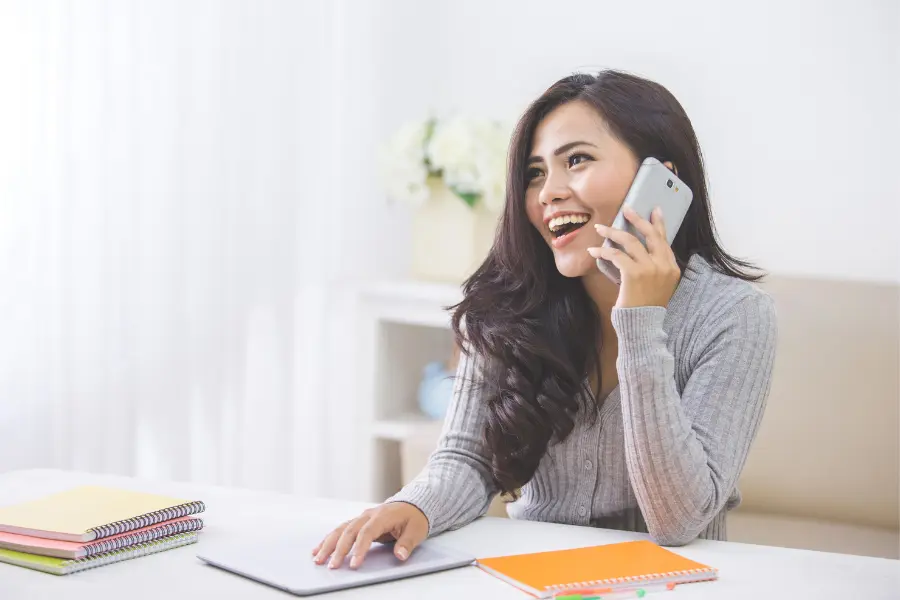 Why is Making Conversation Interesting Important?
Making conversation interesting is important because it helps us connect with others and improve our conversational skills. Captivating discussions can foster deeper relationships and make the communication experience more enjoyable for all parties involved.
When we have interesting conversations, we are more likely to retain the information shared and be more receptive to the opinions of others. This can lead to a greater understanding of different perspectives and strengthen our communication skills in our personal and professional lives.
Additionally, interesting conversations can help us build stronger connections with others. Sharing our thoughts, experiences, and ideas creates a sense of trust and familiarity, which can lead to more meaningful and fulfilling relationships.
Conversation Starters to Spark Interesting Discussions
Starting a conversation can be challenging, especially if you don't know the other person well. The key is asking open-ended questions and encouraging the other person to share their thoughts and experiences. Here are some conversation starters to spark interesting and engaging discussions:
How would you describe your passion?
Where is your favorite place to travel, and why?
Which book did you read recently that you found most interesting?
If you could have any superpower, what would it be?
What is your favorite hobby or pastime?
These questions can help break the ice and encourage participants to open up and share their opinions. Remember, the goal is to have an interesting and engaging conversation for everyone involved.
Active Listening: The Key to Make Conversation Interesting
Engaging in conversations is not only about speaking but also listening. Active listening is a crucial technique that can help you connect with others and make conversations more interesting. The following are some tips and techniques for being a better listener:
| Technique | Description |
| --- | --- |
| Eye Contact | Make eye contact with the speaker to show them that you are interested and paying attention to what they are saying. |
| Paraphrasing | Repeat what the speaker has said in your own words to show that you understand and to clarify any misunderstandings. |
| Asking Follow-Up Questions | Ask questions that show you are interested in what the speaker is saying. This will encourage them to share more and keep the conversation going. |
Active listening can help you better understand the speaker's point of view and create a more engaging conversation.
Using Body Language to Enhance Communication
Body language can significantly enhance communication and make conversations more interesting. Nonverbal cues, such as gestures, facial expressions, and body posture, can convey interest and engagement, adding depth to the discussion and creating a more meaningful connection with the other person.
Here are some tips on how to use body language to improve communication skills during conversations:
Make appropriate eye contact: Eye contact conveys interest and attention. While excessive eye contact can be uncomfortable, not eye contact can signal disinterest. Aim for a natural, unforced level of eye contact.
Gestures: Hand gestures can add emphasis and meaning to your words. Use them sparingly and naturally to enhance your communication.
Facial expressions: Smiling, nodding, and appropriate facial expressions can show your engagement and interest in the discussion.
Body posture: Sitting or standing straight, leaning slightly forward, and facing the other person can demonstrate your focus and attention.
Using these tips, you can develop your nonverbal communication skills and enhance your interactions with others.
Storytelling: A Powerful Tool for Captivating Conversations
Storytelling is a powerful way to capture the attention of others and keep them engaged in a conversation. Our brains are wired to respond to stories, and when we tell a compelling narrative, we activate the listener's imagination and emotions.
The key to effective storytelling is to create a narrative that is relatable and easy to follow. Start with a clear beginning, middle, and end, and use descriptive language to paint a picture in the listener's mind. Make sure to keep the story relevant to the topic of conversation, and try to tie it back to something the listener has shared earlier.
It is important to vary your tone and pace when telling a story to keep the listener engaged. Use pauses for emphasis, and modulate your voice to convey excitement, sadness, or any other emotion that fits the narrative.
"Let me tell you about the time I accidentally ended up in a llama farm…"
Another effective technique is to use humor in your storytelling. People love to laugh, and incorporating a funny anecdote into your conversation can help create a positive and joyful atmosphere.
Ultimately, storytelling aims to create a shared experience that connects you and the listener. Using authentic and relatable stories can build deeper connections with others and keep your conversations interesting and engaging.
Asking Thought-Provoking Questions
Asking the right questions can be a powerful tool for keeping conversations interesting and engaging. Open-ended questions, in particular, can encourage participants to share their thoughts and ideas, leading to deeper discussions and a better understanding of each other.
Here are some examples of thought-provoking questions that can spark interesting conversations:
What have you changed your mind about in the last year?
If you could have dinner with anyone, dead or alive, who would it be and why?
What's a topic that you're passionate about and why?
What's one thing you've always wanted to learn but haven't had the chance to?
If you could travel anywhere, where would you go and why?
Remember to actively listen to the answers to these questions and ask follow-up questions to keep the conversation flowing.
Creating a Positive and Supportive Atmosphere
Having a positive atmosphere during conversations is crucial to keeping them engaging and interesting. Creating a comfortable environment makes participants more likely to open up and share their thoughts, leading to deeper and more meaningful discussions. Here are some tips to help you create a positive and supportive atmosphere:
Show empathy: See the conversation from the other person's perspective and show that you care about their thoughts and feelings.
Avoid judgment: Refrain from making assumptions or jumping to conclusions. Listen without bias and keep an open mind.
Be an active listener: Give your full attention to the other person and show that you are listening by maintaining eye contact, nodding, and responding appropriately.
Remember that creating a positive and supportive atmosphere is about what you say and how you say it. A friendly and warm tone of voice, eye contact, and open body language can all contribute to a comfortable environment for open and interesting discussions.
Adapting to Different Communication Styles
Adapting to different communication styles is one of the most important skills for making conversations interesting. Everyone has their unique way of communicating, and recognizing and adjusting to these differences can make a big difference in a conversation.
One strategy for adapting to different communication styles is to listen carefully to the other person's tone, pace, and choice of words. If they speak quickly and use technical jargon, for example, it may be helpful to ask clarifying questions and avoid using too much slang or casual language. On the other hand, if someone speaks more slowly and uses simpler language, it may be more effective to match their pace and tone to create a comfortable and engaging conversation.
Another important aspect of adapting to different communication styles is recognizing nonverbal cues. Paying attention to someone's facial expressions, gestures, and body language can give valuable insight into their feelings and thoughts. For example, if someone appears anxious or uncomfortable, using more supportive language and avoiding contentious topics may be helpful.
Finally, practicing active listening and empathy can be helpful when adapting to different communication styles. This means focusing on the other person's feelings and needs and being willing to adjust your behavior to meet them.
For example, suppose someone is hesitant to share their thoughts. In that case, creating a safe and supportive environment may be helpful by using open-ended questions and actively listening to their responses.
Conclusion
Engaging, captivating, and interesting conversations are essential for building connections, improving communication skills, and fostering meaningful relationships. The tips and techniques discussed in this article can make your conversations more intriguing and enjoyable.
Remember to start with conversation starters encouraging participants to share their thoughts and experiences. Practice active listening skills and use body language to convey interest and engagement. Storytelling and thought-provoking questions can add depth and excitement to your conversations. Create a positive and supportive atmosphere by showing empathy and avoiding judgment, and be open to adapting your communication style to others.
By implementing these strategies, you will become a better communicator and enjoy more rewarding conversations with others. Start practicing today and see how your conversations can become more interesting and meaningful.
FAQ
How can I make a conversation more interesting?
To make a conversation more interesting, focus on active listening, ask open-ended questions, and share personal stories or experiences. Showing genuine curiosity and enthusiasm about other people's interests can make the conversation engaging and enjoyable.
How can I make my online conversation interesting?
Making online conversations interesting involves engaging and creative language, sharing intriguing stories or anecdotes, and asking thought-provoking questions. Using humor and emojis can add a lively touch to your digital interactions.
How can I impress while chatting?
To impress while chatting, show genuine interest in the other person's thoughts and opinions. Ask about their passions, share your own interests, and engage in meaningful discussions. Being a good listener and demonstrating empathy can leave a positive impression.
How do you keep a conversation going with a girl?
Keeping a conversation with a girl involves asking about her interests, opinions, and experiences. Share relevant stories from your own life and find common ground to connect on. Don't be afraid to delve deeper into topics and maintain a friendly and respectful tone.
How do you start an interesting conversation to make friends?
To start an interesting conversation to make friends, ask open-ended questions that encourage them to share about themselves. Discuss hobbies, favorite books or movies, and life experiences. Express genuine curiosity and actively listen to create a meaningful connection.