Disclaimer: We sometimes use affiliate links in our content. For more information, visit our Disclaimer Page. 
Happiness, it's a word we all pursue but often struggle to grasp truly. What does it mean to live a happy life? And how can we unlock lasting happiness in our everyday lives? The key lies in discovering the importance of doing what you love.
This blog post explores how pursuing your passions can boost motivation, increase creativity and productivity, and lead to fulfillment and contentment. We'll also provide tips for finding what you love doing—even if you're unsure where to start—and overcoming obstacles that may hold you back from achieving true joy in every aspect of life.
Key Takeaways
Pursuing your passions can increase motivation, enhance creativity and productivity, and reduce stress and anxiety.
To discover your passion, identify your interests, strengths, and values; explore new experiences and hobbies; seek guidance and support from counselors or mentors; and build skills and expertise through education and training courses.
Overcoming obstacles such as fear of failure or balancing practicality with passion requires positive thinking, a robust support system, self-reflection, and weighing pros/cons while being mindful of responsibilities.
Making a career out of your passion entails researching various career paths before pursuing it full-time. Building skills & expertise is essential for success when turning one's interest into a profession while prioritizing personal fulfillment.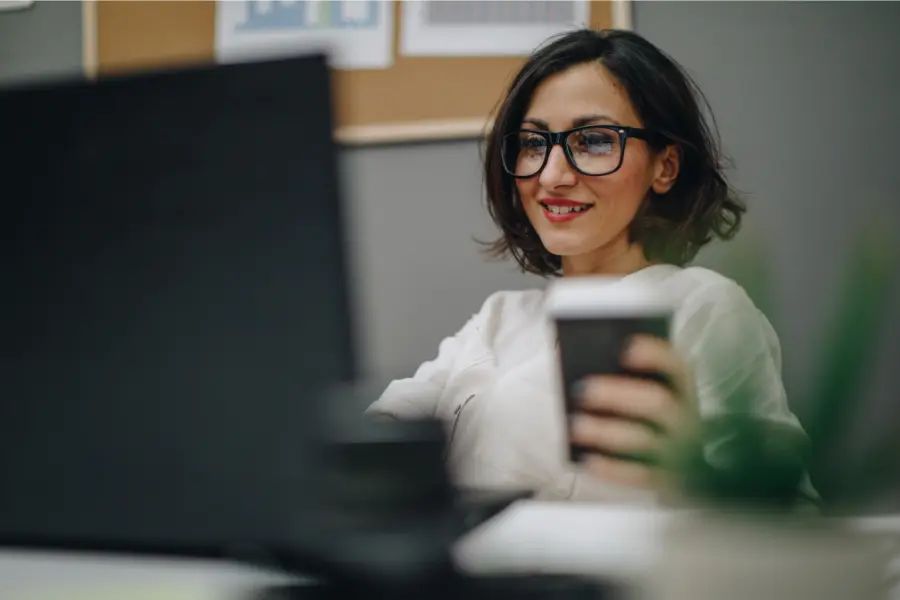 Why Doing What You Love Is Essential For Happiness And Fulfillment
Doing what you love is essential for happiness and fulfillment because it increases motivation, enhances creativity and productivity, and reduces stress and anxiety.
Increased Motivation And Engagement
Fostering a strong connection between personal passion and daily activities often increases motivation and engagement in the tasks. Embracing activities that bring joy can create an energizing, positive feedback loop where enthusiasm for your work fuels further success.
In contrast, a lack of interest in one's work can lead to disengagement, a decline in productivity, and ultimately job dissatisfaction. Research shows that engaged employees tend to outperform those who feel disconnected from their jobs – this highlights the importance of aligning personal passions with professional endeavors whenever possible.
Enhanced Creativity And Productivity
Pursuing your passions increases happiness and can enhance your creativity and productivity. Engaging in activities you love stimulates different brain parts, allowing for new ideas and perspectives to form.
For example, if you have a passion for painting, creating art can spark inspiration for other areas of your life, such as problem-solving at work or finding unique solutions to daily tasks.
Additionally, doing what you love provides intrinsic motivation and a sense of satisfaction which translates into increased productivity.
You are more likely to produce high-quality work when it interests you rather than forcing yourself through mundane tasks.
Reduced Stress And Anxiety
Pursuing your passions can significantly reduce stress and anxiety. When engaged in activities you love, your brain releases feel-good chemicals such as dopamine and endorphins, which help regulate mood and reduce stress.
Additionally, doing what you love often leads to a sense of accomplishment that boosts self-esteem and confidence. This increased confidence can carry over into other areas of life, making managing stressful situations at work or home easier.
Furthermore, pursuing your passion provides an outlet for emotional expression. Instead of bottling up emotions or allowing them to manifest in unhealthy ways like anger or frustration towards others, engaging in positive experiences helps release tension from the mind and body.
Discovering Your Passion: Tips And Strategies
Identify your interests, strengths, and values to understand what excites you.
Identifying Your Interests, Strengths, And Values
Identifying your interests, strengths, and values is essential to discovering your passion. It helps you understand what motivates and drives you and what you find fulfilling.
One way to identify your interests is by exploring new experiences or hobbies. For instance, taking a class in photography could help reveal a latent interest in visual arts.
Additionally, identifying personal strengths can provide valuable insight into potential areas of passion. You excel at solving problems or possess exceptional writing skills; these talents can be honed into marketable skills that align with career fulfillment later on.
Exploring New Experiences And Hobbies
Discovering new experiences and hobbies can be a powerful way to find your passion. Trying out different activities can help you learn more about yourself, your interests, and what brings you joy.
When exploring new experiences, consider diving into something that has always piqued your curiosity or trying out an unfamiliar activity. This could include anything from learning a new language or taking up painting to trying out outdoor activities like hiking or kayaking.
Exploring new experiences also allows for personal growth by challenging yourself in ways that may not have been possible with old hobbies. For example, if you've always enjoyed playing video games but want to try something new, joining a sports team will provide physical challenges while fostering social skills such as communication and teamwork.
Seeking Guidance And Support
Discovering your passion can be daunting, and sometimes you may need guidance and support to help you along the way. Seeking advice from a counselor or mentor knowledgeable in your field of interest can provide valuable insights into the steps required to succeed.
Additionally, it's essential to have supportive friends and family who encourage you when facing obstacles while pursuing your passions.
A solid support system provides emotional nourishment, enabling you to focus on your goals without getting discouraged easily.
Overcoming Obstacles To Pursue Your Passions
To pursue your passions, you must conquer fear and self-doubt by building confidence and maintaining a positive outlook.
Dealing With Fear And Self-doubt
One of the biggest obstacles to pursuing your passion is fear and self-doubt. Feeling apprehensive about trying something new or stepping out of your comfort zone is natural, but letting these negative emotions hold you back can prevent you from achieving true happiness.
One way to combat fear and self-doubt is to reframe your mindset. Instead of focusing on potential failure or rejection, try looking at each experience as an opportunity for growth and learning.
Celebrate small accomplishments rather than fixating on a specific end goal.
Remember that taking risks is necessary for personal growth and discovering what makes you happy.
Balancing Practicality And Passion
It's easy to get carried away with pursuing your passions and doing what you love, but finding a balance between practicality and passion is essential. For instance, while following your dreams can be fulfilling, there may be more viable options financially.
However, this doesn't mean giving up on your dream altogether.
One approach is to incorporate aspects of your passion into a practical career path that provides financial stability while allowing room for creative expression. Evaluating the feasibility of turning your passion into a full-time career is important by researching various career paths and networking with professionals in that field.
Balancing practicality and passion requires self-reflection and weighing the pros and cons of different options based on personal priorities and circumstances.
It may involve taking calculated risks to pursue one's goals while being mindful of responsibilities such as bills, family obligations, or other practical concerns.
Building Skills And Expertise
Developing skills and expertise is crucial when pursuing your passions. It helps improve your overall abilities and boosts confidence and motivation.
Several ways to build these skills include taking courses or attending workshops related to your interests, seeking mentorship or guidance from experienced professionals, and practicing regularly on your own.
For instance, if you love photography, joining a photography club can help you learn new techniques and receive feedback.
Making A Career Out Of Your Passion
Research various career paths that align with your passion, network with professionals, set achievable goals, and take calculated risks to turn your hobby or interest into a fulfilling career.
Researching Various Career Paths
Researching different career paths is essential in turning your passion into a fulfilling career. Here are some tips on how to do it:
Do thorough research: Use online resources such as job boards, company websites, and industry-specific publications to gather information about potential careers.
Seek advice from professionals: Speak with people already working in your desired field to gain insights into what the job is like and what skills are necessary.
Attend networking events: Attend career fairs and industry conferences to learn about new opportunities and connect with professionals in your desired field.
Consider internships or volunteering: Get hands-on experience by participating in internships or volunteering roles to understand the day-to-day work.
Assess the viability of the career path: Research employment trends and salary expectations for the chosen field to ensure that it aligns with your personal goals and financial needs.
By researching different career paths, you can better understand which ones align with your passions and practical considerations, allowing you to achieve career fulfillment and happiness.
Networking With Professionals In Your Field
Networking with professionals in your field can be a valuable resource for pursuing your passions. By connecting with like-minded individuals, you can gain insights into industry trends and career opportunities.
You may also receive advice and mentorship from those who have already succeeded.
Moreover, networking also helps increase motivation to pursue your passion by witnessing other people's achievements and progress. Networking can lead to finding projects that align with your strengths or even potential job offers.
Setting Goals And Taking Risks
Setting goals and taking risks is necessary to turn your passions into a career. Setting achievable and measurable goals that align with your passions, whether learning a new skill or networking with industry professionals, is essential.
For example, if you have a passion for writing, setting a goal of completing a novel in six months can provide direction and motivation. Taking the risk of submitting your work to publishers or self-publishing can open doors to success and fulfillment in the writing industry.
Conclusion:
Finding and pursuing your passions is essential to unlocking happiness. Doing what you love makes you more motivated, productive, and fulfilled.
Overcoming obstacles may be challenging, but it's worth the effort. Remember that happiness is a state of mind that can be achieved through personal growth and reflection.
Prioritizing your happiness is important because it ultimately leads to a more fulfilling life.
FAQs:
How does doing what you love contribute to happiness and well-being?
Pursuing activities that bring you joy and fulfillment can help boost your mood, reduce stress and anxiety, increase motivation, and provide a sense of purpose in life.
What if I need clarification on my passion or interests?
Exploring different hobbies and activities can help uncover passions you may not have realized. It's essential to try new things without pressure or expectations and give yourself time to discover what brings you true enjoyment.
Sample titleIs it realistic to turn my passion into a career?
While it may be possible for some individuals to turn their passions into a career, it's essential to consider the practicality of doing so. Factors such as income potential, job availability, competition within the field, and personal skills should all be considered when making this decision.
Can pursuing what I love to lead me toward personal growth or self-discovery?
Absolutely! Engaging in activities that bring joy can also push individuals outside their comfort zone, leading them on unique paths towards exploring new opportunities or talents they didn't realize existed within themselves before – ultimately leading toward more incredible personal growth & understanding one's strengths & weaknesses much more comprehensively than before.