Disclaimer: We sometimes use affiliate links in our content. For more information, visit our Disclaimer Page. 
Employee poaching is a common practice in the modern workplace where companies try to lure experienced and skilled employees from their competitors in order to gain a competitive edge. This phenomenon is often referred to as employee raiding or talent raiding and is becoming increasingly widespread across a range of industries.
It can have a major impact on businesses, both positive and negative. On one hand, it allows companies to acquire proven performers with valuable knowledge and skills. On the other hand, it also creates friction between competing businesses and can have a negative impact on industry productivity and workforce dynamics. In this article, we explain what is employee poaching in every detail.
Key Takeaways
Employee poaching is the practice of luring experienced employees from their current company to work for a competitor.
Employee poaching can have a significant impact on both the poached employee's previous company and the industry as a whole.
The effects of employee poaching can be mitigated with strategies such as building a strong company culture and investing in professional development opportunities for employees.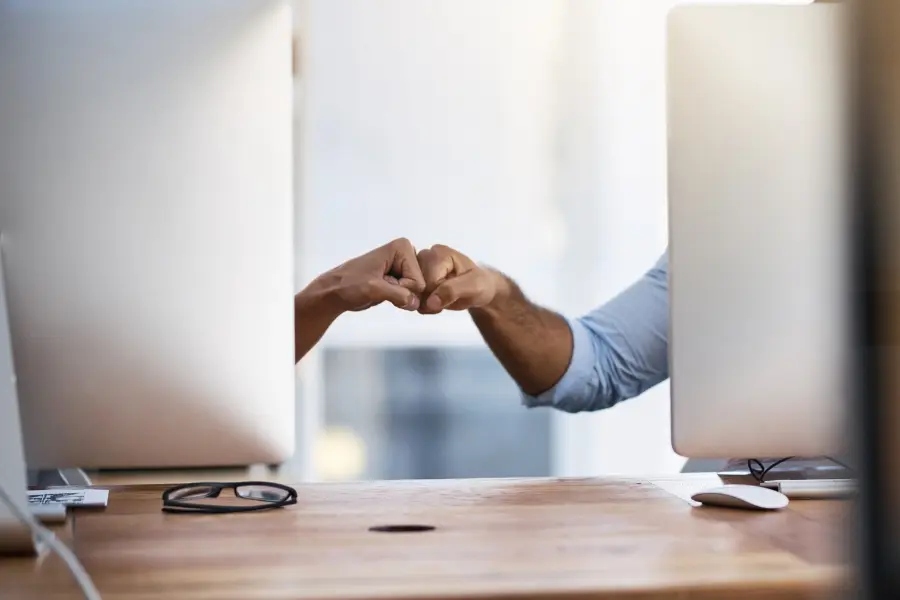 The Employee Poaching Process
Employee poaching is a common practice among businesses, particularly those competing within the same industry. Companies use various techniques to persuade employees to leave their current employer and work for them instead. These practices can have a significant impact on the businesses involved, as well as the industry as a whole.
The process of employee poaching typically involves identifying high-performing employees within a competitor's organization and making them a better offer. This offer may include higher pay, better benefits, or the promise of a more favorable work environment. In some cases, companies may even offer to cover the cost of breaking existing contracts or provide other incentives to encourage employees to leave their current employer.
Other techniques used in employee poaching include networking, social media outreach, and targeted advertising. Companies may also use headhunting agencies or recruitment firms to identify and approach potential candidates on their behalf. The goal is to attract the best talent from competitors and gain a competitive advantage.
The Employee Poaching Process in Action
For example, let's say Company A is looking to expand its operations and needs to hire several experienced engineers. Company B, a direct competitor, has a team of engineers that fit the required qualifications. Company A could identify the best engineers in Company B and make them a better offer, such as higher salaries, more flexible working hours, or better training and development opportunities. Company A could also use social media or headhunting agencies to approach these employees, with the aim of persuading them to switch to their organization.
While this approach may be beneficial for Company A, it can be detrimental to Company B and their industry as a whole. The loss of high-performing employees can impact Company B's productivity and profitability, while the industry may struggle to maintain a skilled workforce.
In the next section, we'll explore the consequences of employee poaching in more detail.
Consequences of Employee Poaching
Employee poaching can have serious consequences for companies, particularly the ones losing their top talent to competitors. The impact of employee poaching is not limited to the losing company alone, but it also affects the industry as a whole. Here are some of the consequences of employee poaching:
Loss of highly skilled employees – When an employee is poached, it not only means the loss of their skills and expertise but also their relationships with colleagues and clients. Losing top talent can be detrimental to a company's productivity and profitability.
Increase in turnover rates – Employee poaching can lead to increased employee turnover rates within a company. When employees see their coworkers leaving for better opportunities, they may become dissatisfied with their current job and seek better opportunities elsewhere.
Undermining company culture – When a company experiences high turnover rates due to employee poaching, it can undermine the company's culture and values. The remaining employees may feel less connected to the company and its mission, leading to decreased engagement and commitment.
Damage to reputation – If a company is known for poaching employees, its reputation can be damaged. It can negatively impact the company's relationship with its competitors and the overall industry.
Strategies to Prevent Employee Poaching
Employee poaching can be detrimental to a business, leading to the loss of talent and critical knowledge. However, companies can implement strategies to protect their workforce and prevent their employees from being poached.
Here are some actionable steps that businesses can take to prevent employee poaching:
1. Offer Competitive Compensation and Benefits
One of the most effective ways to retain employees and prevent them from being poached is by offering competitive compensation and benefits packages. Businesses should conduct regular salary reviews to ensure that their employees are being paid at market rates and consider offering additional benefits such as healthcare, retirement plans, and paid time off.
2. Create a Positive Work Environment
A positive work environment can go a long way in retaining employees. Companies should strive to create a culture that promotes collaboration, innovation, and work-life balance. Providing opportunities for career growth and professional development can also help to create a sense of loyalty among employees.
3. Offer Incentives for Employee Referrals
Employee referrals can be an effective way of recruiting new talent while also preventing employee poaching. Companies can incentivize their employees to refer qualified candidates by offering bonuses or other rewards for successful referrals.
4. Implement Non-Compete Agreements
Non-compete agreements can help to protect businesses from poaching by limiting employees' ability to join competitors or start their own businesses in the same industry. However, it is important to ensure that these agreements are fair and reasonable to avoid legal issues.
5. Protect Trade Secrets and Intellectual Property
Businesses should take steps to protect their trade secrets and intellectual property from being leaked or stolen by employees. This can include implementing strict access controls, monitoring employee activity, and conducting background checks before hiring new employees.
6. Train Managers and Supervisors
Managers and supervisors play a critical role in retaining employees and preventing poaching. It is important to train them in effective leadership and communication skills to ensure that they can effectively manage and motivate their teams.
Legal Implications of Employee Poaching
Employee poaching can have legal implications that companies need to be aware of. When a company recruits employees from a competitor, they may be violating non-compete agreements or even stealing trade secrets. This can lead to potential lawsuits that can harm both the poaching company and the employees being recruited.
"Companies need to understand the legal boundaries and adhere to them to avoid legal complications and damage to their reputation."
Non-compete agreements are legal contracts that prevent employees from working for a competitor for a certain period of time after leaving their current employer. Violating these agreements can lead to legal action, including lawsuits and injunctions. Companies need to be aware of any existing non-compete agreements before recruiting employees from competitors.
Another legal issue that can arise from employee poaching is the stealing of trade secrets. Trade secrets refer to confidential information that gives a company a competitive advantage. This can include product designs, marketing strategies, or customer lists. If a company hires a new employee who then shares trade secrets from their previous employer, the poaching company can face serious legal consequences.
It's essential for companies engaging in employee poaching to understand and comply with the legal boundaries to avoid potential legal complications and damage to their reputation. Taking the necessary legal precautions is crucial to protect themselves and their employees in the long run.
Creating a Strong Company Culture
One of the most effective strategies for preventing employee poaching is to create a strong company culture. This means fostering a positive work environment that values and supports employees and prioritizes their well-being and growth.
When employees feel that they are part of a supportive work community, they are more likely to be loyal to the company and less likely to be poached by competitors. Moreover, a strong company culture can lead to improved productivity, innovation, and employee satisfaction.
Some effective ways to build a strong company culture include:
Encouraging open communication and collaboration
Recognizing and rewarding employee achievements
Investing in employee development opportunities
Promoting work-life balance
Fostering a diverse and inclusive workplace
By prioritizing these aspects of workplace culture, companies can create an environment that not only deters employee poaching but also attracts and retains top talent.
Building Employee Loyalty and Engagement
Building employee loyalty and engagement is a crucial strategy in preventing employee poaching. When employees feel valued and satisfied in their work, they are less likely to seek opportunities elsewhere. Here are some effective strategies to increase employee satisfaction and create a sense of loyalty within the workforce:
Recognize and reward employees: Acknowledge the hard work and contributions of your team members. Offer incentives such as bonuses, promotions, or extra vacation time to show your appreciation.
Encourage feedback and communication: Create an environment where employees feel comfortable expressing their ideas and concerns. Regularly seek feedback and communicate company updates to foster trust and transparency.
Offer growth and development opportunities: Provide training and resources for your employees to expand their skills and knowledge. Encourage them to pursue professional development and offer opportunities for advancement within the company.
Investing in Professional Development and Growth Opportunities
One effective way to retain talent and discourage employee poaching is to invest in professional development and growth opportunities for your employees. Providing your workforce with chances to grow and improve their skills can increase their loyalty and commitment to your company. Additionally, offering these opportunities can also attract new talent to your business, as potential employees will want to work for an organization that invests in their growth.
There are many ways to provide professional development and growth opportunities to your employees. Some ideas include:
Offering training sessions and workshops on relevant industry topics and skills.
Providing access to online training courses and certifications.
Encouraging participation in industry events and conferences.
Implementing mentorship programs for employees to learn from experienced professionals within the company.
By investing in your employees' professional development, you demonstrate your commitment to their success and growth. This can help foster a positive company culture and contribute to employee loyalty.
Furthermore, providing growth opportunities can also help mitigate the risk of losing employees to poaching. By constantly expanding their skills and knowledge, your employees are less likely to leave for a perceived opportunity to grow elsewhere.
Conclusion
Employee poaching is a growing concern all over the world, with businesses continually seeking ways to gain a competitive edge by recruiting top talent from their rivals. However, the practice can have negative impacts on both the company losing its employees and the industry as a whole.
In order to prevent employee poaching, companies must take proactive steps to create a strong company culture, build employee loyalty and engagement, and invest in professional development and growth opportunities for their workforce. By doing so, businesses can mitigate the risk of losing their top performers to competitors and foster a loyal and dedicated team.
Understanding the process and consequences of employee poaching is crucial for all businesses, regardless of size or industry. By implementing the strategies outlined in this article and adhering to legal boundaries, companies can protect their workforce and maintain a competitive advantage in the marketplace.
FAQ
What is the meaning of poaching employees?
Poaching employees refers to the practice of a company actively recruiting and enticing employees from competing organizations to leave their current jobs and join the recruiting company. This process is usually aimed at acquiring skilled and experienced professionals to strengthen the recruiting company's workforce and gain a competitive advantage.
What is another word for employee poaching?
Another term for employee poaching is "talent poaching" or "job poaching." These terms are used interchangeably to describe the act of luring employees away from their current jobs at competing organizations.
What does it mean to poach someone?
To poach someone, in the context of the workforce, means to attract and recruit an employee from a competing company. It involves enticing the employee with better job offers, benefits, or career prospects to persuade them to switch employers.
Employee poaching typically involves the following steps: Identifying valuable employees at competing companies. Approaching these employees with enticing job offers, including better compensation, benefits, and growth opportunities. Convincing the employees to consider leaving their current jobs for the new position. Facilitating a smooth transition, including negotiations, resignation, and onboarding into the new organization.
Is it legal to poach an employee?
Yes, employee poaching is generally considered legal, as long as it doesn't involve unethical practices or breach of non-compete agreements. Companies are allowed to compete for talent, and employees have the freedom to explore better job opportunities. However, it's important to adhere to ethical practices and avoid any actions that may harm the reputation of both the employee and the companies involved.