Disclaimer: We sometimes use affiliate links in our content. For more information, visit our Disclaimer Page. 
An employee is exposed to unwelcoming behavior in a hostile work environment. This may include harassment, discrimination, bullying, or retaliation. To prove this, the victim must show a pattern of mistreatment, severity, and frequency. The US Equal Employment Opportunity Commission lists racial slurs and unwanted touching as examples of hostile work environments.
Employees experiencing such misconduct should document everything and follow internal procedures. They should also contact HR personnel and file grievances.
Working in a hostile environment is like swimming in a pool of sharks: it does not matter if you'll get bitten, but when.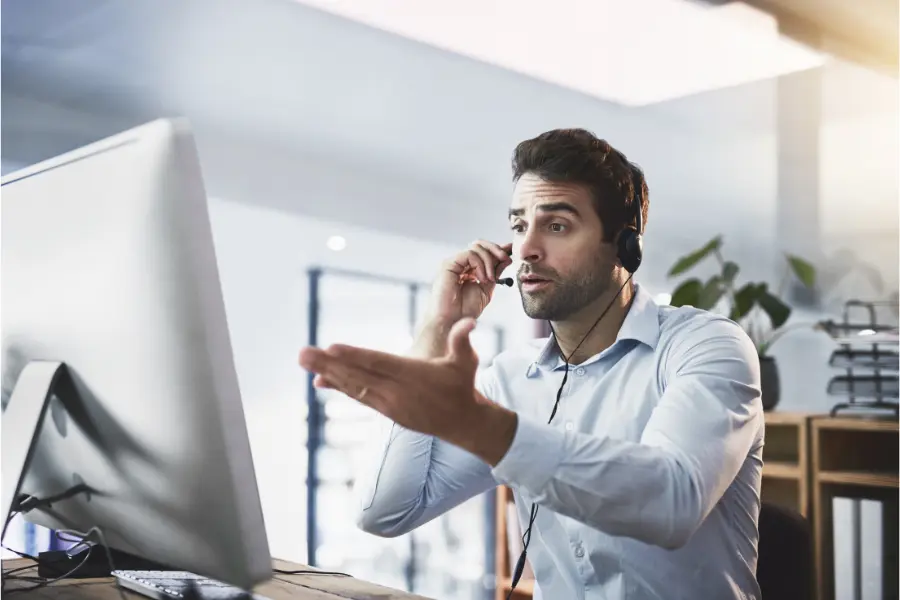 Elements of Dealing with Difficult Coworker (Hostile Work Environment)
To understand the key components contributing to a hostile work environment, you must examine the elements of intimidation and harassment, discrimination and prejudice, and physical or psychological threats. Each of these sub-sections can offer insight into why a work environment may feel hostile and what actions can be taken to mitigate these issues.
Intimidation and Harassment
Instances of aggression and unfriendly behavior in the workplace can be identified as factors causing a hostile work environment. This may include verbal abuse, physical threats, frightening, or any kind of unfair conduct towards someone.
These activities create a bad work atmosphere and may eventually cause serious mental and emotional pain. Constant intimidation and pestering can potentially affect an individual's process, productivity, and job contentment.
It's essential to ensure that this behavior is not allowed in any way in a company; management should take positive measures to stop these events from happening. They should handle all complaints properly and quickly, taking necessary disciplinary action against the wrongdoer.
Pro Tip: Companies benefit when their staff enjoys their workspace without distractions. It eliminates the risk of legal action with big financial penalties and harm to the public image. Working in a biased and bigoted atmosphere is like being stuck in quicksand; the more you try to escape, the deeper you fall.
Discrimination and Prejudice
Discrimination and prejudice in the workplace are issues that can lead to a hostile environment. Bias towards certain employees can make them feel unsafe or disrespected. These forms of discrimination, such as based on race, gender, age, or religion, can have a negative effect on employee morale and performance.
Employers must be aware of this type of behavior and set policies to prevent it. They should also encourage open communication so employees feel comfortable reporting any incidents without fear of alienation. This will help organizations address such problems quickly and fairly.
Leaders should also demonstrate an inclusive culture by implementing diversity programs. This will create a sense of camaraderie and deter harassment.
Studies show that even just the suggestion of bias towards marginalized groups can harm their professional prospects. For example, a Rutgers University study found that job candidates with "black-sounding" names were offered less money than those with "white-sounding" names.
Discrimination and prejudice in the workplace should not be ignored. They put victims at risk and have a harmful effect on productivity and social climate. If someone threatens you with harm, it's time to report them.
Physical or Psychological Threats
An intimidating work environment can harm both physical and psychological health. Threatening language, aggressive behavior, or physical violence can lead to serious injuries. Organizations must create secure and respectful work conditions.
Physical or Psychological Threats cause anxiety, stress, and depression. Bullying, discrimination, aggression, verbal abuse, and sexual harassment create an unhealthy work atmosphere. The inability to address the issues may lead to legal action.
Organizations should provide training sessions to enhance communication skills. They should also educate workers on workplace conduct and policies against prohibited activities. Documentation of company policies must be communicated frequently.
Legal Requirements for Proving Hostile Work Environment
To prove a hostile work environment according to legal requirements, you must provide evidence of intentional discrimination, severe and pervasive harassment, and your employer's failure to address the hostile environment. In this section, we'll dive into the sub-sections to give you an idea of what each one entails.
Evidence of Intentional Discrimination
The Intentionality of Discrimination – Unveiling Proof and Its Meaning
Judges look at many factors when deciding if an employer has intentionally discriminated against an employee. Evidence showing intention in discrimination cases is a key element.
The table below shows the most effective forms of evidence for intentional discrimination:
| | |
| --- | --- |
| Evidence | Description |
| Biased treatment | The attacker's behavior displays bias based on gender, race, or other protected characteristics |
| Negative disparate impact | A fair approach unintentionally disadvantages a group by excluding them disproportionately or leading to their dismissal |
| Direct remarks | Supervisor/coworker directly comments offensively about someone's gender, ancestry, etc. |
| Disproportionate discipline | Enforcing unequal penalties for similar offenses towards employees without protected characteristics |
Evidence type changes according to the case and court instructions, but they all illustrate clear bias.
Unique Factors for Establishing Intentionality in Discrimination
To prove discriminatory intentions, managers must keep records of any discriminatory acts or comments during performance reviews and official events. This paperwork may confirm claims made by the injured person and help decide if assistance will be given for unfair behavior allegations.
A Real-Life Scenario
Amy Klobuchar's administration drew criticism for seeming to promote diversity while maintaining long-standing gaps in its staff. After becoming president, the senator was rebuked by civil rights groups as her team had not hired enough people from diverse backgrounds in top roles over an extended period.
Looks like the workplace drama just moved up a notch with this level of harassment evidence – from soap opera to horror movies!
Evidence of Severe and Pervasive Harassment
Establishing Proof of Severe and Pervasive Harassment in the Workplace
Harassment can create a hostile work environment, making it hard to thrive. To prove it, you need evidence of severe and pervasive harassment. This includes physical, psychological, or verbal abuse, plus derogatory comments, jokes, and threats.
Sporadic incidents aren't enough. It has to be regular or consistently done by one person or many. To document it, note emails, HR complaints, and specific incidents.
If you're harassed, take action. Otherwise, you may lose your job or suffer poor mental health. Seeking help isn't weak – it's taking control. Worse than a hostile work environment is an employer who ignores it – double trouble!
Employer's Failure to Address the Hostile Environment
Employers must create clear policies prohibiting discrimination and harassment. These must be communicated, updated, and enforced. Immediate action must be taken against those who violate the policy, no matter their job title or seniority.
Employees should have multiple channels to report any hostile behavior. These channels should allow anonymous reports without fear of repercussions. Training programs on anti-discrimination and anti-harassment policies should also be provided.
If an employee reports hostility, the employer must act. This includes investigations, disciplinary actions, support for victims, and corrective measures to prevent future issues.
Types of Evidence to Prove Hostile Work Environment
You need to understand different types of evidence to prove a hostile work environment with effective solutions. Types of evidence to prove a hostile work environment include written documentation of incidents, witnesses' statements and testimonies, and psychological and medical expert testimonials. These sub-sections will help you to gather all the required evidence to prove a hostile work environment.
Written Documentation of Incidents
Keeping written records of incidents is essential for proof of a hostile work environment. These documents can include emails, texts, or any other physical or digital evidence of the harassment employees face. They can help establish a pattern of mistreatment in the workplace.
These records can be helpful in legal proceedings, filling in gaps like time frames or words used by the harasser when there are no witnesses. Only relevant information should be documented.
Be sure to make factual and thorough statements, not relying on memory recall. Get legal counsel early on for advice about which documents meet regulations and how to use them in disputes.
Having solid evidence makes a strong case against workplace harassment. Who needs friends when you can have witnesses?
Witnesses' Statements and Testimonies
Witness accounts are essential evidence when it comes to hostile work environment cases. They provide first-hand descriptions of the alleged behavior. This can help to show patterns of offensive, intimidating, or abusive behavior in the workplace.
Witness statements may include what happened, how co-workers or management acted, and the company's response. They can also explain how the work was affected and any emotional distress caused.
However, one witness's testimony is not enough to prove a hostile work environment. For a stronger case, multiple witnesses should describe similar incidents.
Testimonies need to satisfy specific requirements for them to be used in court. Witnesses must have direct knowledge of the conduct. They cannot offer opinions on whether the behavior is legally actionable.
It is important for employers to take matters of hostile work environments seriously. Failing to investigate claims promptly can be damaging. It could lead to lawsuits and create a toxic workplace culture. Not gathering witness statements can show perpetrators that their employer won't believe victims or hold wrongdoers accountable. So, it is essential to act quickly on any discrimination claims in the workplace!
Psychological and Medical Expert Testimonials
Expert witness evaluations are an essential tool for proving hostile work environments. Psychologists and medical professionals provide evidence that can't be disputed. Such evaluations establish credibility for the employee's case and show how the environment has caused mental and physical harm. This can lead to positive outcomes such as compensation.
For a successful case, contacting qualified professionals who specialize in evaluating hostile work environments is essential. Don't miss out on crucial evidence! Get expert help now to win your case against your employer. Make sure you're prepared to overcome the challenge of proving a hostile work environment – it's like playing chess with your boss!
Steps in Proving Hostile Work Environment
To prove a hostile work environment with documented evidence, reporting incidents of harassment and discrimination to your employer, filing a complaint with the appropriate agency, and seeking the guidance of an employment lawyer are necessary steps. These sub-sections highlight different approaches to address your concerns about a hostile work environment effectively.
Documenting the Incidents
Documenting incidents is important for proving hostile work environments. Gather records like emails, messages, and memos to support your claim. Write down dates, times, locations, and witnesses.
Also, document the impact on your life and mental health. Keep medical records to show the physical and psychological effects of the hostile work atmosphere.
Be precise when recording occurrences. Don't exaggerate or distort. This will help you remember better in legal proceedings if needed.
Documenting shows how an employee suffered from bullying. A team member insulted her appearance daily. This caused anxiety and depression. Despite her employer's external assurances, nothing changed.
Reporting harassment and discrimination to employers is hard and usually doesn't work. You may end up getting wet in the process.
Reporting Harassment and Discrimination to the Employer
When faced with a toxic work environment, it's essential to take action. Report harassment and discrimination to your employer using established channels. Provide evidence, like emails or witness accounts. Employers have a legal duty to investigate. If they don't, seek legal help. Keep track of correspondence. Ask questions and understand potential outcomes.
Filing a Complaint with Appropriate Agency
When presenting evidence of a hostile work environment, filing a complaint with the appropriate agency is essential. Contact either the Equal Employment Opportunity Commission (EEOC) or the state Fair Employment Practices Agency (FEPA). These will investigate and decide if discrimination happened.
File your complaint as soon as you can. Include all evidence, such as documentation and witnesses.
Once a complaint is filed, keep documenting any incidents in the workplace. Record discriminatory comments or actions towards you.
For example, a female employee at a tech company complained to the EEOC about sexist comments from her male colleagues. The EEOC looked into this and found that the company had violated the law. Who needs a superhero when you can hire an employment lawyer to save you from a hostile work environment?
Hiring an Employment Lawyer
Considering legal action for a hostile work environment? It can be helpful to see an employment lawyer. They can advise you on the legal process and what evidence is needed.
The lawyer will also assess your case and advise you if pursuing legal action is right. They will help gather evidence, analyze company policies, and negotiate with employers or their legal representation.
It's essential to find an attorney who knows employment law and has experience with cases like yours. Ask trusted sources, or search online for attorneys with good reviews and track records.
Pro Tip: Have all relevant documentation ready when you meet your attorney. This includes emails, reports, performance evaluations, witness statements, etc. The more info you provide, the better your attorney can build a strong case.
Remember, justice may be blind, but your workplace bully isn't. Document, report, and fight until you reach the end of the HR tunnel.
Conclusion: 
Fair resolution in hostile work environment cases requires evidence. This could include discriminatory behavior, complaints to management/HR, or witness testimonies. Usually, this involves negotiation or even lawsuits. It's essential to understand the legal requirements and evidence needed.
Additionally, it's vital to remember the gravity of the situation. Justice should involve accountability for that responsible and systemic reform. Seek help from experienced professionals such as lawyers or HR specialists to aid in describing the organization's culture and provide guidance on filing complaints or taking legal action.
FAQs
How can I effectively deal with a difficult coworker?
Dealing with a difficult coworker can be challenging, but there are strategies you can employ. Start by maintaining professionalism and avoiding engaging in their negativity. Communicate openly and assertively about your concerns, expressing how their behavior affects you and the work environment. 
What are some common signs of a difficult coworker?
Difficult coworkers often exhibit behaviors that can negatively impact the workplace. Look out for signs such as constant criticism, refusal to take responsibility for mistakes or a lack of empathy towards colleagues. They may engage in passive-aggressive behavior or create a toxic work environment through their negative attitude. Recognizing these signs can help you identify and address difficult coworkers effectively.
How can I improve communication with a difficult coworker?
Improving communication with a difficult coworker requires a strategic approach. Practice active listening to understand their perspective, even if you disagree. Choose neutral and non-confrontational language when discussing sensitive matters. Using "I" statements can help express your feelings without blaming them directly. 
What steps can I take to minimize the impact of a difficult coworker on my work environment?
To minimize the impact of a difficult coworker on your work environment, establish personal boundaries and protect your emotional well-being. Focus on your own work and maintain a positive attitude, not allowing their behavior to derail your productivity. Seek support from trusted colleagues or mentors who can provide guidance and advice. 
Are there any long-term solutions for dealing with difficult coworkers?
Addressing difficult coworkers requires a combination of short-term and long-term strategies. In the long term, organizations can promote a positive work culture through training and workshops on effective communication, conflict resolution, and emotional intelligence.