Disclaimer: We sometimes use affiliate links in our content. For more information, visit our Disclaimer Page. 

The world of business is competitive. Many industries are already saturated, making it hard to penetrate the market. But thanks to the Internet, there are always opportunities to explore unconventional startup ideas.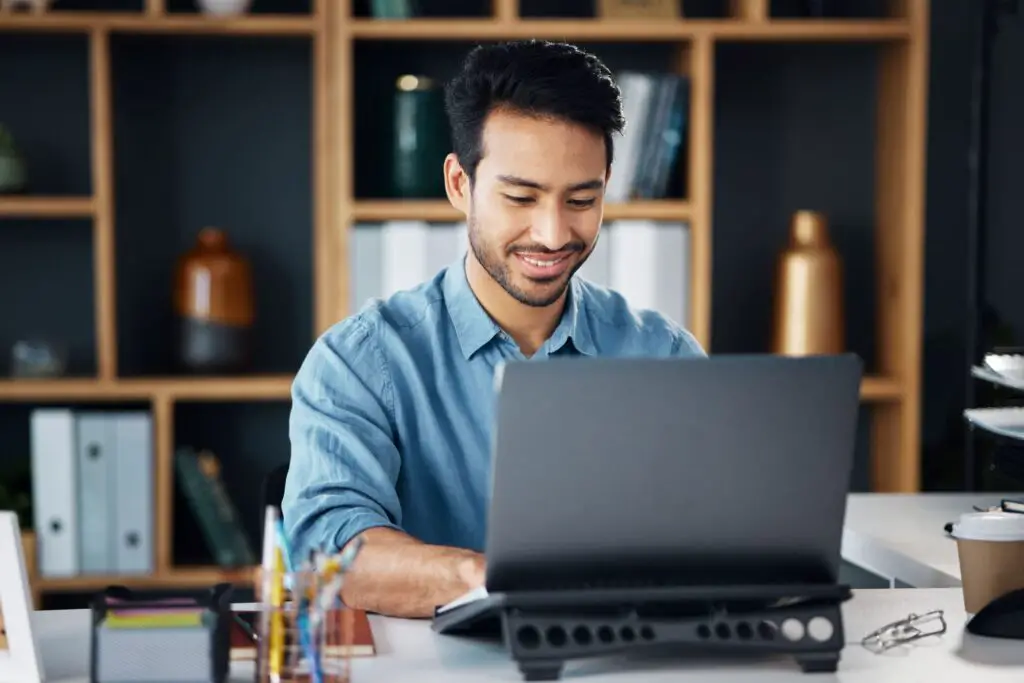 Benefits Of Starting A Unique Business 
When you start a new business, you'll have an opportunity to gain these advantages:
You can become a pioneer in that industry. If this is the first time anyone has tried this particular business model, then you can be the first one who does it right.
You won't have to keep up with established brands with the highest market share.
You might be able to attract loyal customers because you're the only one who delivers that offer.
Now that you know the importance of being unique in your business endeavor, it's time to look for opportunities. So, read the whole article to find out which of these four ideas best fits your interests:
Self-Publishing 
With technological innovation, self-publishing is becoming a lucrative business right now. Many online platforms enable authors to publish their books, all at a fraction of the cost of traditional publishing methods. In addition, this startup idea allows you to tap into niche markets depending on your genre.
But before you start this endeavor, it would be best to know how to do so. Thus, it's wise if you invest in a self-publishing course where you can learn how to write and format your book. When you click here, you'll discover that this program can teach you how to create a compelling book cover that entices readers. 
Once you can self-publish, consider promoting your book through social media. You can create trailers that will pique the interest of online users. That way, you encourage them to buy your books online or at local bookstores, helping you raise your sales.
Lead Generation Services 
Marketing experts believe that having an online presence is not enough. They need to generate leads and convert them into customers, and thus generate revenue. At the same time, lead generation is also the biggest challenge for marketers, which is why they invest time in this strategy.
So, since there's already a problem you can solve, then it's best if you take advantage of this opportunity. By providing lead generation services, you can support other businesses in getting clients and making money in return.
However, you will need to gain expertise in generating leads. Click here and take a lead generation course, as it teaches you the principles of this strategy. When you do so, you'll build confidence in creating targeted advertising campaigns and conducting market research. Moreover, convincing companies that need your help with their marketing efforts will be more accessible.
Rage Room 
If you're looking for something exciting, pursuing a rage room business might be ideal. A rage room is an entertainment venue where people can release their pent-up stress by smashing objects. It's a unique startup idea as it provides consumers with a safe outlet to relieve their stress while having fun.
So, if you're considering this business idea, it would be wise to follow these steps:
Identify the type of room you prefer: a traditional indoor setting or a mobile unit.
Build safe and reasonable rules for clients while inside the rage room.
Register your business in your locality.
Find a suitable place and design the layout accordingly.
Provide destructible objects, including electronics, plates, and furniture, for customers to smash, as well as equipment like baseball bats, dustpans, and brooms.
Hire staff members to oversee the business and monitor safety.
Advertise the business through social media and flyers.
With a rage room company, you don't only earn income—you're offering an enjoyable experience for people. Who knows? Your customers might like the process and the amenities, encouraging them to invite more peers to enjoy smashing objects.
Aerial Photography 
Another unconventional business idea that you may start is aerial photography. This process captures images from an elevated perspective, typically using drones or helicopters. When you consider this idea as your startup, you're providing a bird's eye view of an area. In short, this technique is useful for a wide range of applications, including construction, real estate, marketing, and surveying.
Thus, if you'd like to try this endeavor, you can follow these steps:
Obtain a drone pilot's license and the necessary certifications to fly commercially.
Invest in high-quality drone equipment and accessories, including batteries, cameras, and memory cards.
Create a portfolio showcasing your aerial photography skills and expertise.
Set competitive service prices and develop a marketing strategy to promote your startup.
Network with potential clients, such as construction companies, real estate agents, and event planners.
Starting an aerial photography business requires skills, knowledge, and equipment. But with determination and patience, this endeavor can be a lucrative and fulfilling opportunity.
Tips For A Successful Startup Business 
With the above startup ideas, you may already be excited to try one! In that case, it's best if you know how to make your business effective by following these seven tips: 
Research The Market to understand the common pain points of an underserved market.  
Embrace Your Creativity and develop innovative solutions that solve customers' problems.  
Prioritize Customer Experience so that clients always leave with satisfaction every time they interact with your business. For instance, you may invest in a mobile-responsive website or create a welcoming environment in-store. That way, you inspire consumers to come back for more!  
Stay Ethical by being transparent with your startup practices to develop consumer trust.  
Be Adaptable: Recognize that some things can go wrong, but it's best to be ready to respond to new circumstances when needed. Say your consumers prefer something new, or maybe there's a shift in market trends. If so, offering more options or services to meet clients' needs would be wise. When you do so, you show that you're not stagnant and that you always want the best for your customers. 
Keep An Eye On Your Finances to ensure you won't overspend and run out of money. You may track your costs, pricing, and margins. Then, it would be best if you budget for future circumstances. This way, you won't have to borrow to cover expenses if you're low on demand and sales. 
Track Essential Metrics to figure out ways to improve. For example, consider finding exciting ways to increase audience engagement if you're struggling with audience engagement. Similarly, if your conversion rates are low, test new offers to see what works for your customers. 
Starting a unique business can be rewarding, but it's also challenging. By ensuring excellent customer service and being innovative, you might be able to see startup growth in no time. 
Final Thoughts 
An unconventional business can be a gratifying opportunity for entrepreneurs. By thinking creatively and identifying untapped markets, you can create a business model that delights customers. Whether you choose a rage room or aerial photography, innovation, and customer focus are crucial to success. Furthermore, it's best to know how to respond to the latest trends to stay ahead.
So, if you're looking for a unique business idea, let your creativity run wild and take calculated steps toward your goal.