Disclaimer: We sometimes use affiliate links in our content. For more information, visit our Disclaimer Page. 
In today's fast-paced world, the ability to learn quickly and efficiently is more important than ever. That's why we've put together a list of the top 6 best books on effective Learning.
These incredible books offer insights from experts in various fields such as educational psychology, cognitive science, and productivity to help unlock your full potential.
Top 6 Books on Effective Learning
Quick Recommendation
Take a quick peek at our book list for instant recommendations or scroll down to discover more detailed reviews.
1. Ultralearning by Scott H. Young
Accelerate Your Career with Ultralearning Strategies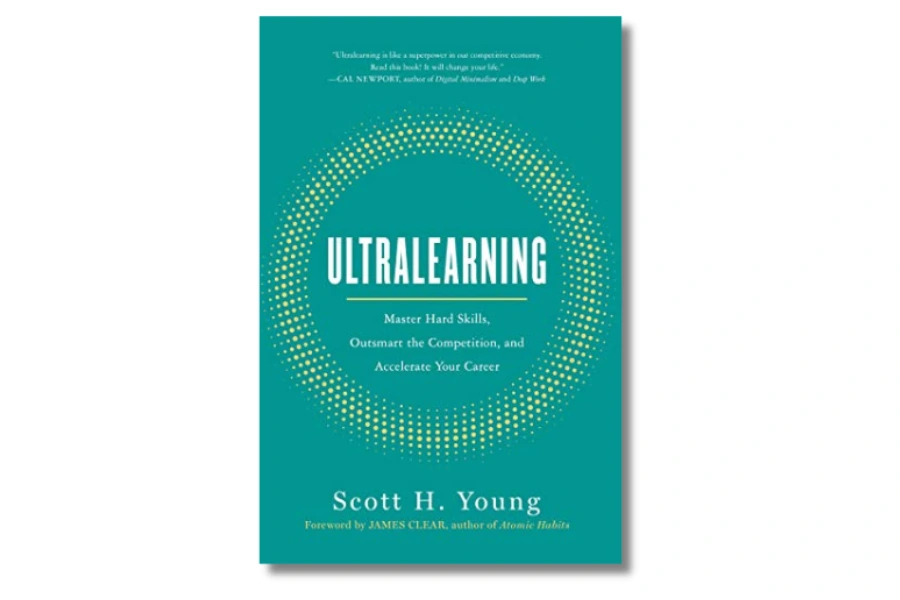 Highlights
Helps you master hard skills quickly and effectively
Teaches you to outsmart the competition using smart learning strategies
Accelerates your career growth by helping you learn faster and better
Offers practical tips, exercises, and real-life examples for easy application
Written by a successful ultra learner who has mastered many difficult subjects in record time
Comes in an illustrated edition with easy-to-understand explanations of complex concepts
As a professional SEO and copywriter, I know the importance of constantly learning new skills to stay competitive in today's fast-paced business landscape. Ultralearning by Scott H. Young has been an invaluable resource for me in this regard. This engaging book provides readers with practical strategies and techniques for rapidly acquiring new knowledge or skills – whether it's mastering a foreign language or becoming proficient in programming.
One standout feature of Ultralearning is its focus on decision-making factors that directly impact our ability to learn quickly and effectively. For example, Young highlights several principles such as directness, which refers to practicing the skill you want to learn in contexts as close to real-life situations as possible.
We selected "Ultralearning" as No. 1 on our list because of its comprehensiveness and balanced evaluation of different learning techniques (both positives and negatives). Scott H. Young's Ultralearning embodies everything we look for when choosing a top-ranked book.
Key Takeaways
Ultralearning also includes inspiring stories of real-life ultra learners who have achieved incredible feats through their dedication and hard work.
Boost your productivity by learning efficiently: Learn how to study smarter, not harder. With Ultralearning's step-by-step approach, you will be able to acquire new skills faster than ever before, saving time in the process.
Stand out from competitors: Gain an edge over others by developing unique skill sets that set you apart from the crowd. Be seen as an expert in a particular field or industry with the ability to take on challenging projects.
Increase confidence: The sense of accomplishment gained through mastering difficult subjects instills self-confidence that carries over into all areas of life.
Enjoy greater job satisfaction: Whether it's landing a dream job or getting promoted at work, having advanced skill levels increases one's value in any organization leading to higher job satisfaction.
This book is ideal for ambitious professionals who want to level up their skills, outsmart competitors and boost their careers. With expert advice from Scott Young and practical strategies on how to master hard skills in record time, Ultralearning will give readers the edge they need to stay ahead in today's competitive job market.
2. Mastery by Robert Greene
Best for unlocking your potential and mastering skills.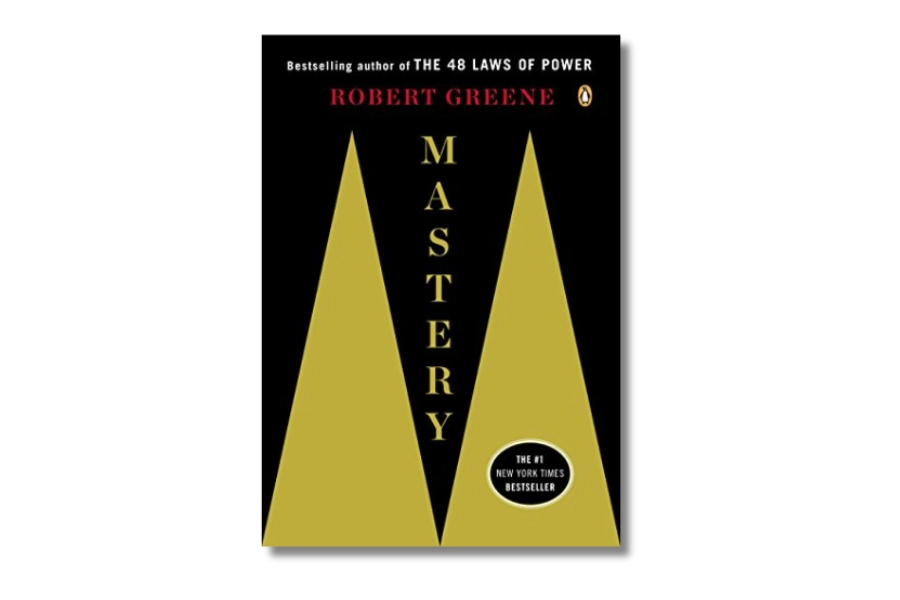 Highlights
Offers a comprehensive guide to mastering any skill or profession
Provides practical and actionable strategies based on extensive research and historical examples
Includes insightful interviews with accomplished individuals from various fields
Covers topics such as finding your life's task, apprenticeship, social intelligence, and creative mastery
Helps readers unlock their full potential and achieve lasting success in their chosen field.
Mastery by Robert Greene is a groundbreaking exploration of the elements required to achieve success and mastery in one's chosen field. As an essential guide for anyone striving for personal growth, this book delves into the lives of various historical figures who have reached exceptional levels of skill within their domains. The author demonstrates his expertise on the subject matter by identifying and analyzing key decision-making factors that contributed to these individuals' successes.
This invaluable resource offers readers practical advice on how to harness their own potential through purposeful practice, focused learning, and a profound understanding of their chosen discipline. By analyzing the lives of successful individuals such as Benjamin Franklin, Thomas Edison, Albert Einstein, Charles Darwin, and more, Greene reinforces the importance of passion combined with dedication in achieving Mastery.
Ranked No. 2 on our list due to its extensive research and detailed analysis of human accomplishment across diverse fields; Mastery serves as an excellent tool for those seeking inspiration and guidance along their journey towards self-improvement.
Key Takeaways
Discover your life's task: Through the teachings of Robert Greene, you will learn how to discover your unique calling in life. By identifying your true passion and exploring it deeply, you will achieve a sense of purpose and fulfillment that most people never experience.
Learn from the mastery of others: Mastery teaches readers about famous masters like Leonardo da Vinci and Charles Darwin as well as lesser-known figures who achieved greatness in their fields. You'll gain valuable insights into what made these individuals so successful, which you can apply to your own journey toward mastery.
Develop practical skills for success: This book isn't just theoretical – it offers practical advice on how to develop the skills needed to become a master in your chosen field. Whether it's painting, writing, or business management, Mastery provides tangible steps for improvement.
Understand the power of mentorship: One key takeaway from Mastery is the importance of finding a mentor who can guide you along your path. With this guidance and support, you'll be able to avoid common pitfalls and accelerate your progress toward mastery.
Embrace the process: Finally, Mastery encourages readers to embrace the journey rather than focusing solely on achieving an end goal. By recognizing that mastering any skill takes time and effort over years (or even decades), you'll be better equipped to stay committed through inevitable challenges along the way.
This book is perfect for ambitious professionals looking to reach their full potential and master a particular skill. If you want to unlock the expertise within yourself, Mastery by Robert Greene is your ideal companion.
3. Limitless by Jim Kwik
Accelerate your learning and unlock your exceptional life.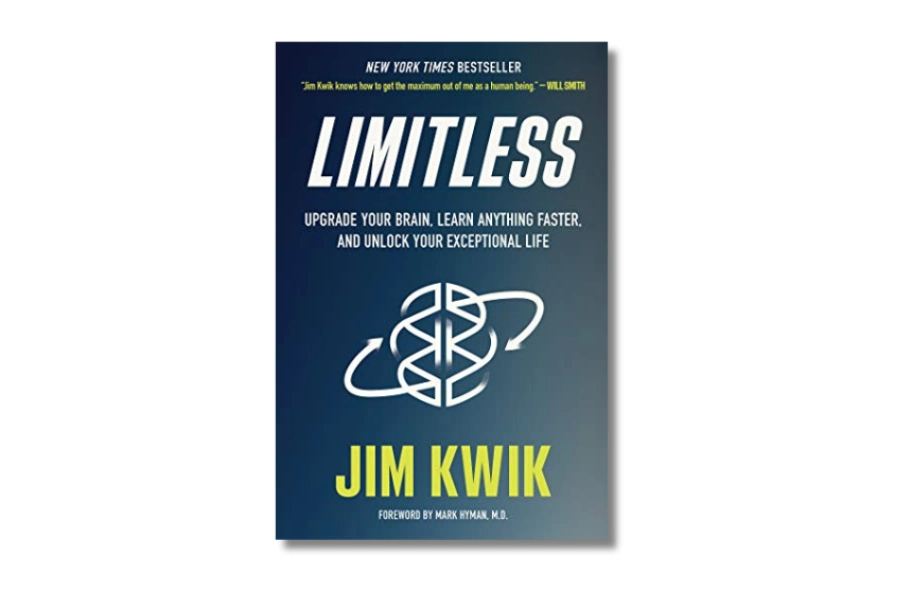 Highlights
Helps you upgrade your brain's potential to learn faster
Provides practical techniques to unlock your exceptional life
Offers actionable strategies based on science and research
Written in an easy-to-understand language for all readers
Contains 344 pages of comprehensive guidance and insights
Limitless is an exceptional book that has secured the No. 3 spot on our list for its unparalleled guidance in personal development and brain optimization. As an avid reader always searching for innovative ways to enhance my learning capabilities, I've found author Jim Kwik's approach to be refreshingly accessible yet scientifically grounded.
The book delves into crucial decision-making factors such as memory improvement, accelerated learning techniques, and effective habits for unlocking one's full potential. For instance, I was particularly impressed with Kwik's tips on harnessing different learning styles and methods of retaining information more efficiently – these strategies have truly revolutionized how I approach new subjects or challenges.
While the book does occasionally lean toward self-promotion (a minor drawback), it remains an essential resource packed with actionable insights linking external sources like cognitive studies or examples from successful individuals who have utilized these principles in their own lives.
Limitless stands out among similar books due to its user-focused perspective which combines expertise-backed tips. Emphasizing resourcefulness through diverse links both within the text itself and beyond it at external sites while maintaining a balanced evaluation of its points makes this book worthy of being ranked third on our list.
Key Takeaways
Revolutionary Brain Upgrade: With Limitless, you can transform your brain into a powerful tool that helps you unlock your full potential. By using cutting-edge neuroscience techniques, this program helps improve cognitive functions like memory retention and information processing to help you learn at an accelerated pace.
Accelerated Learning Techniques: Unlike traditional learning methods that rely on rote memorization and repetition, Limitless uses proven acceleration techniques that work with your brain's natural way of learning. This makes learning new skills or developing new habits fast, easy, and enjoyable.
Personalized Support from Experts: The program includes personalized support from top experts in the fields of neuroscience, psychology, and education who will guide and motivate you through every step of the process. They will provide tailored advice to help address any challenges or obstacles so that you can achieve your goals with confidence.
Exceptional Life Mastery: In addition to helping upgrade your brain's performance, Limitless also offers guidance on how to master other areas of life such as career growth, personal relationships, health & wellness – everything needed for an exceptional life!
This book is perfect for ambitious, motivated individuals who want to unlock their exceptional life by upgrading their brains and learning anything faster.
4. Make It Stick by Peter C. Brown, Henry L. Roediger III, and Mark A. McDaniel
Master the Art of Learning: Science-Based Techniques for Success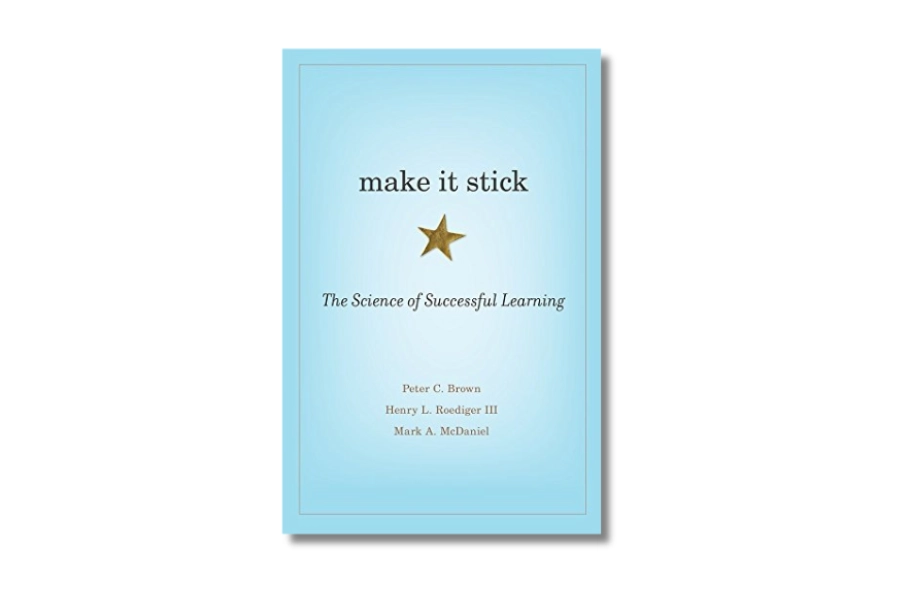 Highlights
Based on scientifically – proven methods for successful learning.
Written by three experts in the field of cognitive psychology and education.
Offers practical tips for retaining information and improving memory skills.
Covers a variety of subject areas, from language learning to test-taking strategies.
Provides engaging real-world examples to illustrate key concepts.
Suitable for students, educators, and anyone interested in maximizing their potential.
Make It Stick by Peter C. Brown, Henry L. Roediger III, and Mark A. McDaniel offers a fresh perspective on the learning process. This groundbreaking book unveils strategies to effectively retain knowledge while debunking common myths about studying habits.
The authors skillfully present their extensive research on cognitive psychology and neuroscience that have proven time and again the significance of active learning methods such as self-quizzing, spaced repetition, and interleaving for better retention. This book stands out by drawing on real-life examples from diverse fields such as aviation pilot training and acclaimed musicians' practice sessions. These relatable examples offer practical insights that readers can apply to their own lives.
Make It Stick is a must-read for anyone looking to improve their understanding and application of critical information across various domains – whether it's studying for exams or acquiring new skills at work. Not only does it provide valuable insights based on scientific evidence, but also equips you with practical strategies to make your learning journey more effective and enjoyable!
Key Takeaways
Research-backed strategies: Make It Stick is based on years of scientific research into how we learn and retain information. By following the strategies outlined in this book, readers can optimize their learning process and make the most out of study time.
Easy-to-digest writing: The authors use clear language to explain complex concepts, making it accessible even to non-experts. As a result, readers will be able to grasp key ideas quickly and effortlessly.
Practical tips for success: In addition to outlining general principles of effective learning, Make It Stick also offers practical advice on how to apply these concepts in everyday life. Readers will come away with actionable insights they can put into practice right away.
Engaging storytelling: While grounded in science, Make It Stick is far from dry or academic. The authors weave real-life examples throughout the text, illustrating how these strategies have made a difference in fields ranging from medicine to music.
Results-driven approach: Ultimately, what sets Make It Stick apart is its emphasis on results. This book isn't about simply feeling smart; it's about actually achieving better outcomes by improving our ability to retain knowledge over time.
This book is perfect for any student looking to maximize their learning potential. It provides practical advice on how to focus your efforts and the science behind why specific techniques are more effective.
5. The Art of Learning by Josh Waitzkin
Unlock Your Full Potential for Optimal Performance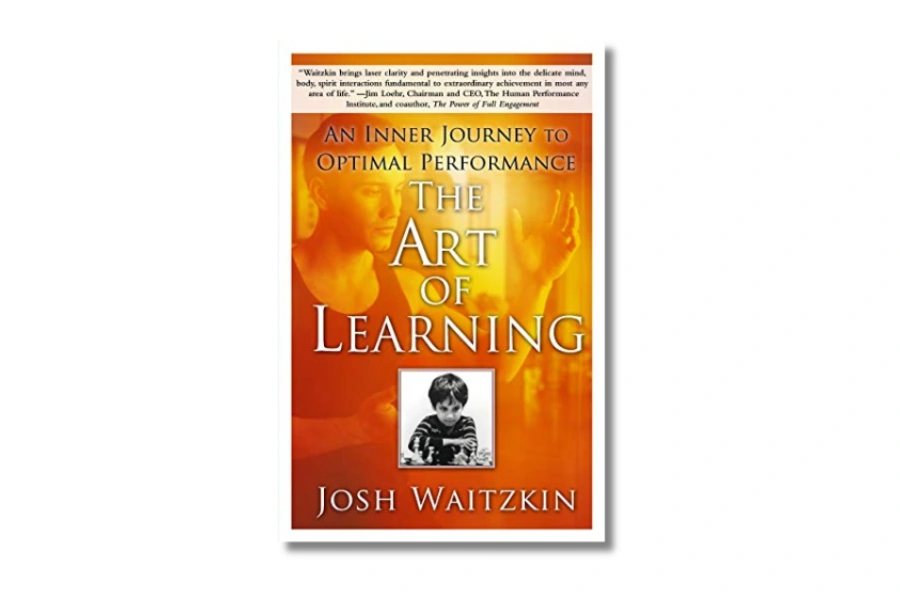 Highlights
A guide to achieving optimal performance through inner exploration.
Written by a world-renowned chess player and martial artist, Josh Waitzkin.
Includes practical strategies for mastering any skill or discipline.
Focuses on the mind-body connection and how it impacts performance.
Provides insights into the learning process and how to accelerate it.
Offers valuable lessons applicable to both personal and professional growth.
The Art of Learning: An Inner Journey to Optimal Performance by Josh Waitzkin is an engaging and insightful read that delves into the author's personal journey in mastering chess and martial arts. Combining his experiences with practical tips, Waitzkin presents valuable lessons on how one can improve their learning process, achieve peak performance levels, and develop mental resilience.
One key decision-making factor for those interested in self-improvement books is relevance – does the book provide insights applicable to daily life? In The Art of Learning, readers will discover actionable strategies such as focusing on incremental progress and harnessing adversity as a tool for growth. Drawing from real-life examples like his own rise to world-class expertise in both disciplines, Waitzkin demonstrates how these techniques can be applied by individuals across various fields.
While the book primarily focuses on enhancing mental capabilities, it also touches upon mindfulness practices that contribute to overall well-being. By exploring the connection between physical fitness and cognitive function improvement, The Art of Learning serves not only as a roadmap for skill mastery but also as a guide toward living a healthier lifestyle.
Features
Integrates Eastern Philosophy with Western Learning Techniques: The Art of Learning combines the best practices of Eastern philosophy and Western learning techniques to provide a truly unique approach to optimizing performance.
Teaches Adaptive Thinking: Josh Waitzkin teaches readers how to be adaptable in any situation, providing tools and strategies that help them quickly assess and react appropriately.
Provides Insightful Mindset Strategies: With The Art of Learning, readers learn how to harness their mindset for success. By developing positive habits and cultivating a growth mindset, they can unlock their full potential.
Offers Practical Examples from Chess and Martial Arts: As an accomplished chess player and a martial artist himself, Waitzkin uses concrete examples from his own experiences to illustrate key concepts in a relatable way.
Enhances Performance in All Areas of Life: Whether you're striving for success in your career or personal life, The Art of Learning provides practical guidance on how to improve performance across the board.
This book is the perfect read for ambitious, self-motivated individuals seeking to reach peak performance levels. If you are looking to unlock your full potential and maximize success in both professional and personal pursuits, The Art of Learning offers expert insight on how to do just that. Take the journey today!
6. The Talent Code
Unlock Your Inner Greatness with The Talent Code!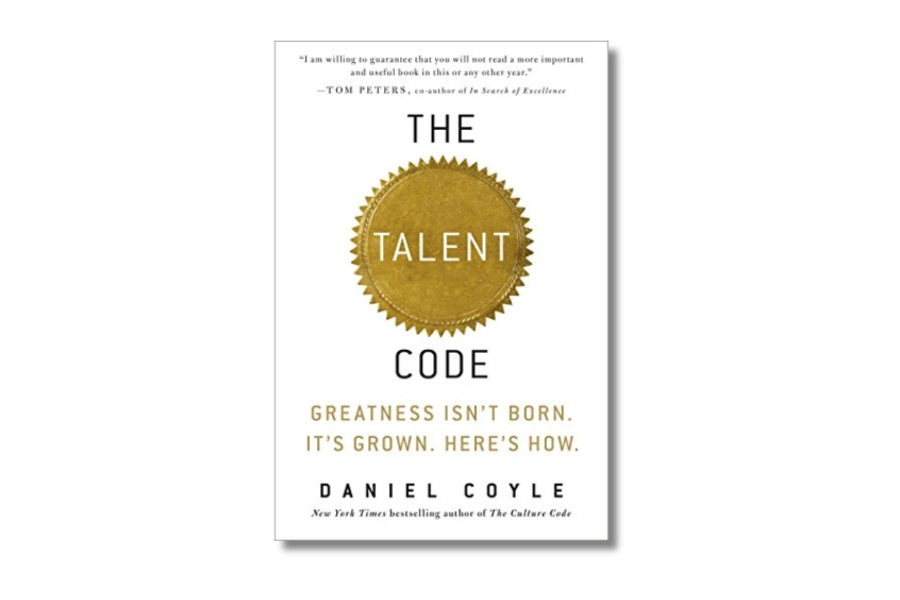 Highlights
Provides insights into the science and mechanics of skill acquisition.
Offers practical strategies to enhance performance in any field or profession.
Draws on research from neurology, psychology, and education to uncover the secrets of talent development.
Written by acclaimed journalist Daniel Coyle with a compelling narrative style that engages readers and keeps them hooked.
Includes real-world examples and case studies profiling successful individuals who have unlocked their potential using principles outlined in the book.
Addresses common myths about talent and exposes how they can hold us back from reaching our full potential.
The Talent Code: Greatness Isn't Born. It's Grown. Here's How, by Daniel Coyle, is an exceptional book that I've found to be an invaluable resource for unlocking the full potential of my skills and abilities. With well-researched insights into neuroscience and psychology, this fascinating read reveals the secrets behind how top performers in various fields achieve greatness.
In The Talent Code, Coyle delves deep into the science of talent development by examining three core principles: deep practice, ignition (motivation), and master coaching. Through engaging stories of world-class athletes, musicians, writers, and more—all backed by scientific evidence—Coyle illustrates how these principles have helped them reach their peak performance levels.
Overall, The Talent Code has transformed my approach towards learning new skills and improving existing ones. By giving practical advice on applying its principles in everyday life—such as breaking down tasks into smaller components and seeking feedback from expert coaches—it's a must-read for anyone committed to personal growth and success. If you're eager to unlock your hidden talents or help others grow theirs while understanding the underlying science involved in doing so—the Talent Code is your key!
Key Takeaways
Unlock Your Hidden Potential: The Talent Code is designed to help you tap into your hidden potential and unleash the greatness that's already within you. You'll discover how to cultivate a growth mindset, overcome limiting beliefs, and push beyond your perceived limitations.
Develop Expertise in Any Field: Whether you want to become an elite athlete, musician, scientist, or anything else, The Talent Code can help you develop the expertise needed for success. By focusing on developing deep practice habits and mastering small skills over time, you'll be able to accelerate your learning curve and achieve mastery faster than ever before.
Leverage Neuroscience for Optimal Results: This cutting-edge program is based on the latest research in neuroscience and psychology. Specifically designed exercises will engage both sides of your brain simultaneously while fostering neural connections that lead to lasting change. This leads to not only greater skill development but also improved overall cognitive function as well.
Gain Insight from Top Performers: In addition to expert instruction from industry leaders in various fields who have leveraged these techniques themselves, The Talent Code also includes case studies of top performers across sports music business & science so that they could share their insights with you.
This book is perfect for anyone looking to reach their full potential and unlock their inner greatness. If you're a person who believes that success comes from hard work and dedication, then The Talent Code is the perfect guide for you.
Conclusion
Accelerating your learning process is not only beneficial for personal growth but also vital in staying competitive in today's fast-paced world.
We highly recommend "Ultralearning: Master Hard Skills, Outsmart the Competition, and Accelerate Your Career" by Scott H. Young as it provides practical tips and real-life examples to master difficult skills quickly.
By investing time in reading these outstanding resources on accelerated learning techniques and applying them diligently, you can undoubtedly elevate your intellectual prowess to new heights while unlocking limitless opportunities for personal and professional success.
FAQs
Who can benefit from reading these books on accelerated learning?
Anyone who wants to improve their ability to learn new skills or gain knowledge more quickly can benefit from reading these books on accelerated learning. This includes students of all ages, professionals looking to enhance their job performance or advance in their careers, entrepreneurs seeking to develop new business concepts or techniques as well as anyone interested in personal growth and self-improvement.
What specific strategies do these books offer for accelerating your learning process?
These top-rated books explore various strategies such as effective study habits, memory retention techniques like spaced repetition, and mnemonics including visualization which allow learners to increase their retention rate. They provide practical advice for breaking down complex ideas into more manageable components that enable individuals not only to grasp complex concepts but also apply them with greater ease.
Are these recommended reads suitable for people who struggle with traditional methods of learning?
Absolutely! These expertly curated collections aim at improving accessibility towards education/learning through proven methodologies that enable everyone regardless of age group/education background experience improvements within time spans relative to one's dedication capacity while focusing specifically targetted outcomes increasing engagement & stimulating curiosity among users looking reinvigorate passion around subject matter they may have initially dismissed due difficulty grasping nuances traditionally taught seemingly bland mannerisms often found dreary otherwise uninspired attempts academic success achieve desired results at an expedited pace.