If you want to be successful in your business and personal life, it's time to start thinking strategically.
This post will discuss creating an effective strategy for your company and personal life to generate the desired results tomorrow. First, you must think about what you want out of your business before deciding how to run. Then, you need a plan that will help you reach the most important goals.
A good strategy can help guide all aspects of your work – from marketing strategies, product development, customer service, and more! And if executed properly, this strategic approach can lead to success in both business and personal life. So let's get started!   
What is a Strategy?
A strategy is a plan for progress or success. It is an approach to solving a problem or achieving a goal, and it helps you think about the future with the most effective path.
Strategically is a process that starts with analyzing the situation to implement an effective plan to achieve the desired outcomes effectively.
Before we can start planning, we need to know what we are trying to achieve, how our current resources will be used, how much time it will take, and our next steps.
Many different strategies can help people achieve their goals – marketing, financial, social media, etc. Strategies can be short-term or long-term, depending on the situation.
Strategy is crucial for any person who wants to succeed in any field, whether business or personal life.
So What is Strategic Thinking, and Why is it Important?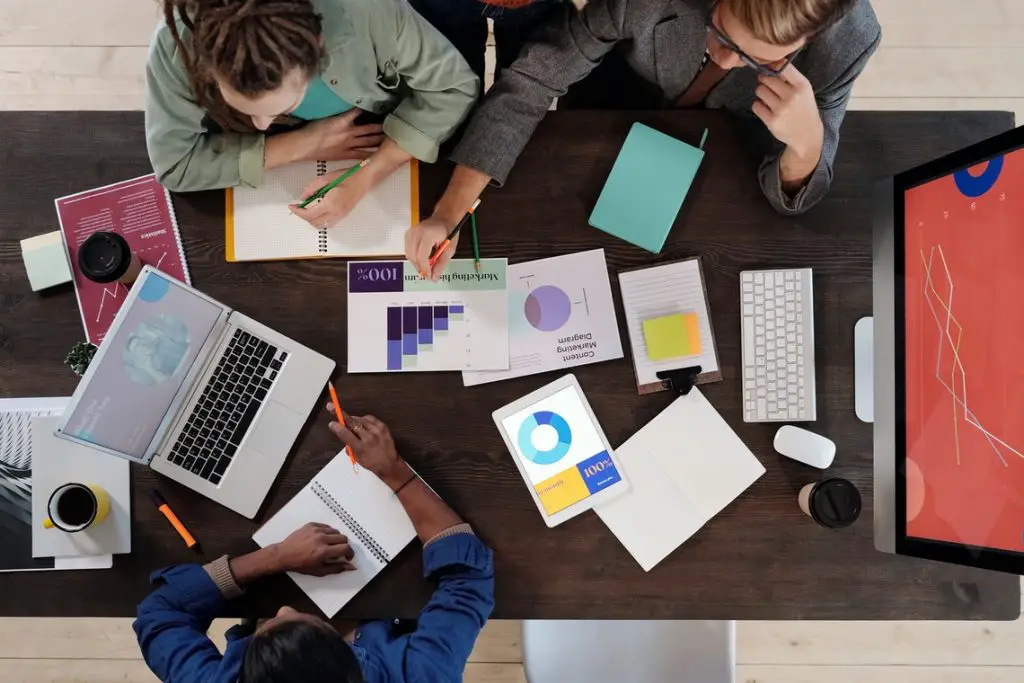 When we talk about strategic thinking, it's easy to think of it as a complex process that involves intense planning and countless hours of hard work. But, in reality, strategic thinking is something that is done repeatedly throughout our workday- whether we're aware of it or not.
Strategic thinking is not just concerned with plotting out the future in our minds – it's also about building a solid foundation upon which to build the long-term success of an organization. It's about taking short-term actions and long-term goals into consideration and making them all work together to better the company.
Managers need to know what strategic thinking entails so they can develop training plans that will help their employees think strategically by incorporating direction, strategy, and goal setting strategies into their daily
Strategic thinking is about understanding how to make the best out of a situation and then taking action. It requires us to think beyond our present situation to determine its future.
Why is Thinking Strategically Important for Business?
Thinking strategically is the process of thinking about your business and what it should be doing to maximize value, generate revenue, and make sure that it is not failing.
It is the process of planning how you want your company to perform in the future. It requires thinking about where you want to go and how you are going to get there.
Businesses have been using a wide range of strategic tools for many years. These include market research, marketing research, competitive analysis, customer segmentation, and financial modeling.
Thinking strategically is essential for businesses because it can help businesses achieve their goals and stay ahead of the competition. As a result, thinking strategically will allow companies to build a competitive advantage.
Companies need to think strategically because they will not keep up with their competitors and remain profitable for years to come without these strategic decisions and plans.
Related: Marketing Strategy Will Be For You What You Want It To Be (2021)
Thinking Strategically 101: How to Create an Effective Strategy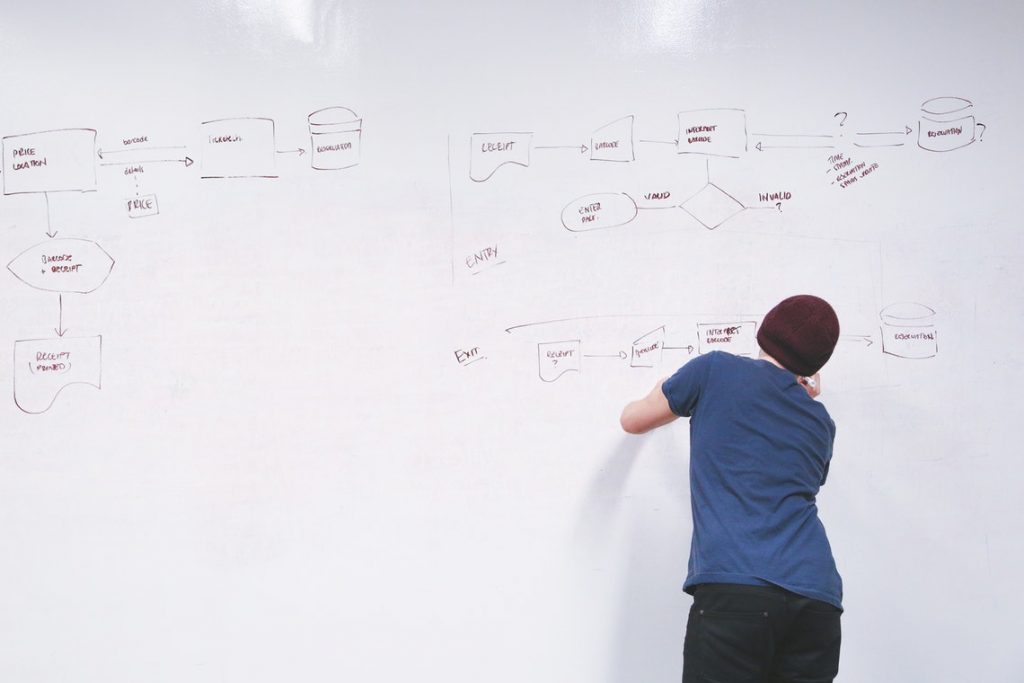 A strategy is not just a plan. It is a way of thinking and looking at the world. It is about how to achieve your goals and ideas.
There are lots of ways that you can create an effective strategy. Sometimes it seems like there is no correct answer, but most of the time, there are a few steps that can help you get closer to figuring out what works best for your business.
Think about your target audience and why they are the most valuable to your business. Then, write down all of your goals, and make sure they are aligned with what you want to achieve with your strategy. Ensure that you don't have too many goals or disparate goals that confuse your strategy-making process.
Many businesses find it challenging to determine how they should execute their strategy because they lack a clear understanding of their company values and where it wants to go. To best understand what will work for them, it always helps conduct surveys and gains insight from all departments.
This list provides basic steps to create an effective strategy.
Develop a vision of where you want to be in the future.
Identify the key challenges and opportunities that you will face.
Create a competitive advantage by using your strengths against your competition's weaknesses.
Prepare for obstacles before they happen by anticipating and avoiding them.
Next, develop a plan that will help you achieve the vision of where you want to be in the future.
Finally, implement your plan by taking action.
Monitor and analyze key factors, adjusting as needed, identify opportunities & risks.  
8 Powerful Strategies for Organizing Your Life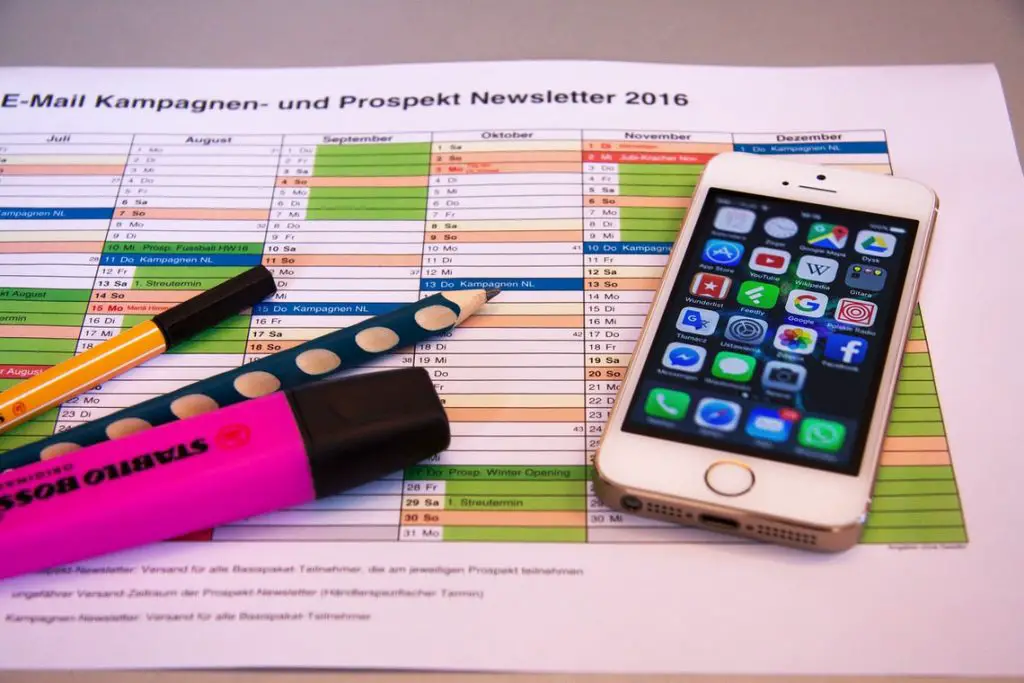 This list of strategies is not exhaustive. Moreover, it is in no way prescriptive – what works for you may be different from what works for someone else. But, these strategies are consistent with the principles of minimalism.
Here are eight strategies that will help you organize your life better:
Create a list of prioritized goals
Create a list of dreams and aspirations
Schedule tasks and meetings in advance
Use a task manager to track progress and deadlines
Keep an actionable list of things you need to do
Make a weekly schedule for yourself on a Sunday evening or Monday morning
Block time for focus. 
Strategize rewards to motivate yourself towards your goals
Related Article: The Best Time Management Under One Roof
Final Thoughts
We hope this post has helped you to think more strategically about your own business and personal life. If it's time for a change, don't hesitate to reach out. Our team is always happy to help our subscribers get on the right track.
It can be difficult to think about what you want out of a business or personal life when the only thing on your mind is how things are going right now. But if you don't take time to plan, then where will you end up? That's why both businesses and individuals must create an effective strategy to generate desired results tomorrow.
Think about what goals matter most and find a way to achieve them through strategic planning today! If this sounds like something for which you need help, we're here. Subscribe so that we can keep providing insights into how successful people work towards achieving their dreams. And share with someone else who might also benefit from our blog posts.