Disclaimer: We sometimes use affiliate links in our content. For more information, visit our Disclaimer Page. 
Management is a challenging endeavor. Even the best managers may not always get it right. To ensure growth and development, the provision of constructive feedback becomes indispensable. You might wonder how to approach this task if you cannot provide constructive feedback to your manager.
Let's explore a variety of constructive feedback examples and tips to give managers the tools they need to excel.
The Art of Giving Constructive Feedback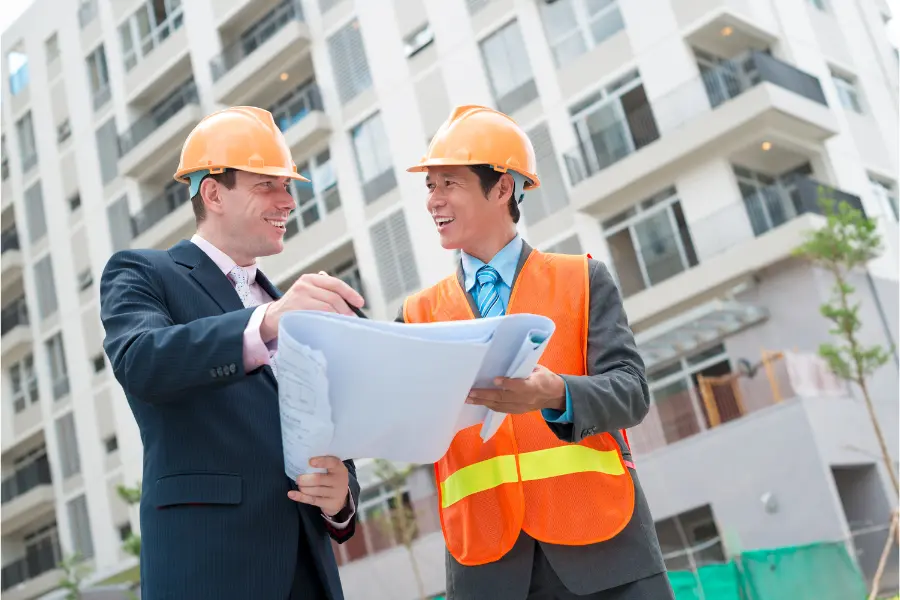 To begin with, giving feedback, especially to a manager, is an intricate task. In this regard, it's essential to understand the value of constructive feedback in the professional sphere. Constructive feedback is aimed at identifying specific areas where improvements can be made, thereby strengthening the individual's performance and leadership skills.
Feedback to your manager should be honest, specific, and useful. It's not about deflating morale or merely pointing out what isn't working. Instead, it's about fostering growth, boosting morale, and enhancing the overall team performance.
Giving feedback to a manager should ideally happen in a timely manner, following an event or observation, making it easier to recall specific examples. This ensures that the feedback is relevant, memorable, and actionable.
Constructive feedback examples for managers aren't merely about giving honest feedback. They also encompass positive feedback. Highlighting the strengths of the manager can help reinforce these positive behaviors and encourage more of the same.
Constructive Feedback Examples
Before we delve deeper into constructive feedback examples, let's clarify the distinction between positive feedback and negative feedback.
Positive feedback emphasizes what was done well, motivating managers to continue these practices. For example, "In our morning meetings, your clear direction helps the entire team kick-start the day effectively." This feedback points out the positive outcome of the manager's clear communication skills and is an example of a manager's positive feedback.
Negative feedback, on the other hand, focuses on areas where the manager could improve. It should be framed constructively to avoid demoralizing the individual. For example, "During team meetings, you often dominate the conversation, making it challenging for other team members to share their insights. Let's try to foster a more collaborative atmosphere." Here, the feedback provides clear, constructive criticism for improvement.
Below are some other constructive feedback examples for managers, incorporating both positive and negative feedback:
Positive: "You did an amazing job handling the latest client relationship crisis. Your ability to stay calm under pressure and devise a swift, effective solution was impressive."
Negative: "Your time management skills could be better. Deadlines have been frequently extended, causing delays in our project timelines."
Feedback for Managers: More Examples
The objective of feedback for managers is to enable them to improve their performance, enhance their leadership skills, and ensure the entire team is on the same page. Here are a few more manager feedback examples:
Positive: "Your commitment to maintaining work-life balance for the team is greatly appreciated. It has boosted team morale and has had a positive effect on our work."
Negative: "I've noticed that you don't often delegate tasks. While it's great to be involved, trusting your direct reports with more responsibilities can enhance their professional development and lighten your workload."
Remember, providing feedback, particularly upward feedback, can be a delicate process. You should be tactful, respectful, and clear, offering a balanced view that incorporates both strengths and areas for improvement.
Creating a Culture of Continuous Feedback
Organizations should cultivate a feedback culture to make the most of constructive feedback. Regular feedback conversations between managers and team members can contribute significantly to employee engagement and overall company culture.
This includes not only formal performance reviews but also one-on-one meetings, feedback in team or group settings, and even unsolicited feedback when necessary.
Enhancing the Manager-Employee Dynamic
Creating a healthy working relationship with your manager can be beneficial for both parties. It's important to give feedback to your manager in a manner that builds trust and enhances communication. Here are a few additional examples of constructive feedback:
Positive: "Your open-door policy has significantly impacted how comfortable the team feels in voicing their concerns. It's truly helped improve team morale."
Negative: "Though your intention might be to offer assistance, frequently interrupting while a team member is speaking may inadvertently imply that their ideas are less valuable. I suggest allowing others to fully express their thoughts before interjecting."
Providing Feedback During Team Meetings
Team meetings present an excellent opportunity to provide constructive feedback. Here, the focus should be on the overall management style and the impact on team performance. Here are a couple of examples:
Positive: "The team appreciates the structure and organization of our team meetings. Your effective time management has made these gatherings more productive."
Negative: "While it's understood that some discussions require privacy, consistently having side meetings with the same individuals during team meetings might create a perception of favoritism. A more inclusive approach could be beneficial."
Addressing Communication Skills
A manager's communication skills can significantly impact team members' morale, work-life balance, and job satisfaction. Effective feedback addressing this aspect can be quite influential:
Positive: "Your clear and consistent communication ensures everyone is on the same page. It has enhanced our team's efficiency and reduced misunderstandings."
Negative: "Sometimes, your written instructions can be a bit unclear, leading to confusion. Providing more detailed instructions or examples could help."
Encouraging Manager Professional Development
One significant area where constructive feedback comes into play is in professional development, including leadership skills. Let's explore some feedback examples:
Positive: "You demonstrate excellent leadership skills by taking responsibility during critical situations. This inspires trust within the team."
Negative: "I've noticed that you often postpone our one-on-one meetings. These interactions are essential for understanding our professional development needs and career aspirations."
Honoring Work-Life Balance
Work-life balance is a crucial aspect of job satisfaction and employee morale. Managers play a pivotal role in maintaining this equilibrium:
Positive: "Your respect for our work-life balance, especially during remote work, has significantly improved team morale."
Negative: "We've been consistently working late hours over the past month. This schedule is impacting our work-life balance. Perhaps we can devise strategies for more efficient task management."
Giving Feedback: Balancing Positivity and Criticism
When giving constructive feedback to your manager, ensure a balance between positivity and criticism. This balance helps maintain a positive atmosphere while still highlighting areas for improvement.
Positive: "You're always quick to provide recognition when we do well, which greatly boosts our motivation."
Negative: "While your expertise is appreciated, your tendency to micromanage can stifle creativity. Trusting us to perform our tasks could be beneficial."
Cultivating a Positive Attitude
A manager's attitude can significantly influence the entire team. Thus, giving feedback on this aspect is essential:
Positive: "Your positive attitude, even in the face of challenges, sets an excellent example for the team and helps maintain a productive work environment."
Negative: "Your frequent negative comments about our project's progress might be demotivating the team. A more encouraging approach could lead to a positive outcome."
Feedback for Employee Engagement and Recognition
Employee engagement and recognition are areas where a manager's influence is most evident. Constructive feedback can help improve these areas:
Positive: "Your efforts to recognize and reward hard work have greatly increased employee engagement and motivation. Your leadership is fostering a positive culture within the team."
Negative: "You could improve on acknowledging the team's accomplishments. Recognition can greatly boost morale and motivation."
Encouraging Feedback Culture
Creating a culture of continuous feedback helps ensure open communication, higher employee morale, and a cohesive team. Managers play a vital role in cultivating this culture:
Positive: "Your encouragement of a feedback culture has helped us learn and grow in our roles. This open dialogue has positively impacted our team dynamics."
Negative: "We need to have more frequent feedback sessions to ensure everyone is aligned with the project goals. This will enhance our performance and help avoid misunderstandings."
Feedback Regarding Manager's Relationship with Human Resources
The manager's relationship with Human Resources (HR) is crucial in maintaining a healthy work environment. Here's an example:
Positive: "Your active involvement with HR in addressing employee concerns is commendable. It's increased trust among the team."
Negative: "It would be beneficial if you collaborated more closely with HR to better address employee concerns and disputes."
Feedback for Manager's Handling of Critical Feedback
How a manager responds to critical feedback is telling of their leadership skills. Examples in this category include:
Positive: "Your openness to constructive criticism sets a strong example for the team. It creates an atmosphere where everyone feels comfortable sharing their thoughts."
Negative: "Sometimes, it seems like you're resistant to constructive feedback. Embracing such feedback can help us all grow together."
Feedback for Manager's Interaction with Direct Reports
A manager's interaction with direct reports can significantly influence team dynamics. Here are some examples:
Positive: "You maintain a respectful and considerate rapport with your direct reports, promoting a positive team environment."
Negative: "Sometimes, your feedback to direct reports could be more constructive. Focusing on actionable insights instead of vague comments could be more effective."
Feedback Regarding Managers' Delegation Skills
A manager's ability to delegate effectively is essential for a well-functioning team. Here are some examples:
Positive: "Your delegation skills are commendable. It helps each of us understand our roles and responsibilities clearly."
Negative: "You tend to take on too many tasks yourself, leading to burnout. Delegating more effectively could improve our team's productivity and your work-life balance."
Positive Feedback Examples for Managers
Positive feedback reinforces good behavior and encourages employees to continue performing well. Below are two examples of meaningful feedback for managers:
Example 1: "You did an amazing job leading our team through the last project. Your clear direction and time management skills were instrumental in our success."
Example 2: "Your ability to provide feedback to each team member constructively and empathetically is exceptional. This not only ensures we understand how to improve but also boosts our morale."
Concluding
Delivering constructive feedback to managers can be a sensitive task, but it's vital for their professional development, as well as the growth and efficiency of the team. It is necessary to offer this feedback in a manner that is respectful, objective, and helpful.
Remember, when you provide constructive feedback to your manager, you're not just criticizing or complaining. You're providing insights and observations that can be invaluable in helping them improve their performance and management style. Doing so will also contribute to a more harmonious and productive work environment for everyone.
Now, let's address some frequently asked questions related to giving constructive feedback to managers.
FAQs
What is the best way to give feedback to your manager? 
Feedback to your manager should be given respectfully and honestly. It's best to use specific examples, provide actionable suggestions, and balance negative feedback with positive observations.
How often should you give feedback to your manager? 
The frequency of providing feedback to your manager depends on your working relationship and the nature of your work. However, it's generally beneficial to provide regular feedback rather than waiting for formal performance reviews.
What should you avoid when giving feedback to your manager? 
When giving feedback to your manager, it's crucial to avoid personal criticisms and focus instead on their actions or behavior.
How can you give negative feedback without damaging the working relationship? 
When giving negative feedback, make sure to focus on the issue, not the person. Be specific, offer solutions, and ensure that your intentions are clear — you want to help improve the situation, not criticize or blame.
Can giving feedback to your manager result in retaliation or job loss? 
While there may be some risk associated with giving feedback to your manager, the risk is usually low in organizations that promote a feedback culture. If you feel uncomfortable giving honest employee feedback directly to your manager, consider involving HR or using an anonymous feedback system.